When I was in Grade 11, I lost my best friend to a car accident on the Malahat highway of Vancouver Island over the Christmas holiday.
I still remember the moment when her mother called me to tell me that life support was discontinued; my best friend had died. This was a defining moment in my life, and was without question a catalyst for me to embark on my career path.
In my own community of Victoria, British Columbia, and in many other communities around the world, Christmas this year was marked again by tragedy and the death of young people. Processing this kind of loss — and at a time traditionally spent celebrating those we love — is difficult for communities and especially so when children lose their lives. Parents and teachers are often then required to explain the unfathomable to the child's friends and classmates.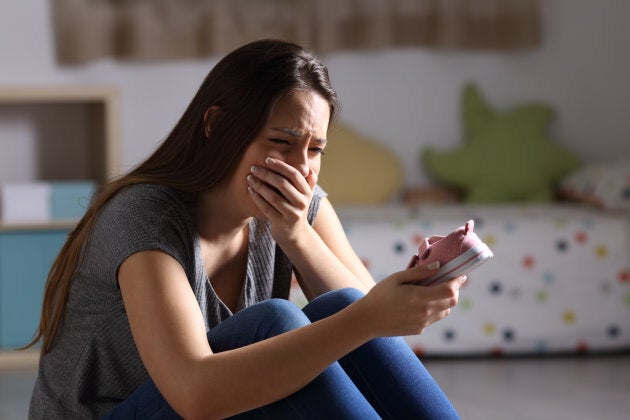 Knowing what to do and say, especially to kids directly connected to the loss, is incredibly challenging. The following are some guiding points I have found helpful when counseling families and educators on how to discuss a tragedy, particularly one involving children.
Set aside time to explain what happened
Be completely present to your child when discussing death. Turn off cell phones and ensure there will be no distractions. Set aside enough time to give the conversation the space it requires. Often when children are processing difficult news, they may ask the same question several times or need to repeat aspects of the discussion as they process what they're hearing. This is completely normal.
It's ok to show your emotions
Parents often wonder if they should try to hide difficult emotions when discussing death with kids. In most cases, I say there is nothing wrong with being sad in front of your child. You should honour your own emotional experience, as that gives permission to the child to honour theirs. So, if you are tearful while talking to your child, that is okay.
If you are completely inconsolable, that means you first need help for yourself, in order to be able to support your child. Go ahead and ask for that help, and save the conversation for a time when you are ready to do so without causing your child distress. The leaders of your faith community and/or the leaders of your child's school would be a natural source of help. You can also talk to a grief counselor or lean on a friend.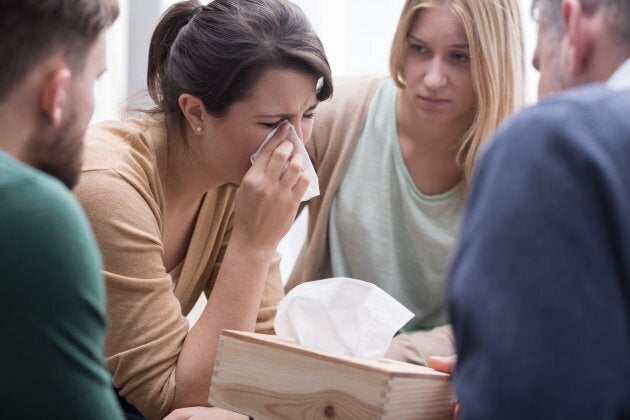 Use honest, simple and concrete language
It is okay to use common expressions like "passed away," but don't use factually incorrect terms like "has gone to sleep." Though your intention may be to avoid upsetting your child, using abstract terms is likely to cause more confusion.
Answer questions in a 'just enough' way
Your child will likely have questions about what they've just heard, though sometimes children will not ask any questions right away or may even seem disinterested. These are all normal reactions and part of the way different children process challenging topics; the child may come back days or even weeks later with questions. Provide your child with straightforward and truthful answers to their questions. I suggest providing just enough information; answer the exact question being asked without going into further detail. Avoid passing along any kind of conjecture. And it's always okay to tell them you do not know the answer to something.
As a community, we can come together in friendship and fellowship.
Allow time and permission for grief
Create a way and a space for your child to grieve. This might involve providing art materials for younger children or a journal or scrapbook to older children. Validate your child's emotional experience. Tell them that it's okay to feel sad and to grieve, and that this is completely normal during these kinds of times. It's also okay to feel a little "numb" or have difficulty talking about how they are feeling. Emotions also come and go, and that's okay too. However, if your child was close with the victim and/or you are seeing prolonged symptoms of grief or avoidance that seem to worsen over time, consider consulting a grief counselor or child psychologist for additional support.
Draw together to move forward
As adults, there are things that we can do to help during these times. As a community, we can come together in friendship and fellowship. Here in Victoria, candlelight vigils have been organized and churches have opened their doors to the wider community, not just their own congregation. Fundraising activities are being organized. These are all powerful examples of how people can help each other heal, and children can be included in these types of events.
We can also honour our first responders and health care providers. Taking a moment to say 'hello and thank you' when the opportunity arises means a great deal to those people whose jobs involve doing heart wrenching, front-line work for the benefit of our community.
As for me, I gathered every single gift, picture and note from my best friend the weeks after she died. I kept every single condolence card I received. I remember looking at these artifacts of our friendship during the months that followed. I remember teachers giving me hugs and finding me people to talk to. I remember long talks with the mother of my friend. All of these things helped.
Over the years as a child psychologist, I've compiled some of the strategies I've successfully used with families in my practice into resources that can be of help to the wider community during these times. I have created twofree online courses to assist families struggling with the harsh realities of holiday tragedies.
Follow HuffPost Canada Blogs on Facebook