Canada is just not having the best spring.
Elsewhere, the cold season has been around so long that even Olympic athletes are doffing the "We Are Winter" slogan.
So we have to hand it to at least one person at Bishop's University in Lennoxville, Que., who took advantage of flood levels in the town to do some urban water-skiing in a video that was posted to YouTube on Tuesday.
If there's one thing you can say about Canadians, it's that we know how to endure a bad situation.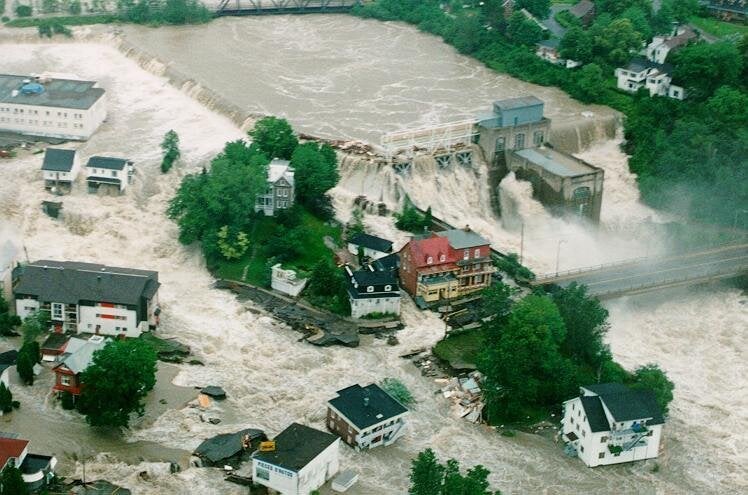 The 2013 Alberta Flood And Other Disasters