Ashley Graham: a size-sexy supermodel, brand new author, self-confessed body activist, and one of the most confident women you'll ever meet.
But confidence wasn't something she was born with. She had to work hard for it.
Graham's journey towards self-love wasn't an easy. Like so many other girls before her, the 29-year-old American beauty dealt with her fair share of hurdles when it came body acceptance. She's been open about her love-hate relationship with her cellulite and her thighs, and has even admit she still feels shy in a bikini (which is quite the admission, considering she has her own line of suits). But it's exactly this that makes her share those bikini shots on Instagram.
Why? Because the more vulnerable you are with people, the easier it is to love who you are.
"I always tell women: Just be who you are. Don't retouch your photos. Talk to yourself in the mirror. It's only going to change your attitude toward your body," the Sports Illustrated model penned for the Today's Show blog.
She added, "At the end of the day, we are all created equally. We cannot put each other in labels. We have to learn to grow together and work together."
The Harper's Bazaar U.K. July issue cover girl told the glossy that she has now fully embraced her body the way it is. She wants to take her newfound confidence and start not only a motivational TV show, but run self-esteem workshops throughout the U.S. and Britain. Graham even says she would love to launch both a skincare brand and clothing line for "all sizes and ages."
"It's ugly that there aren't enough clothes in stores for women that go up to a 22 or 24," she adds.
And to get on Ashley's level of self-love and confidence, it's this affirmation you should be saying to yourself every day.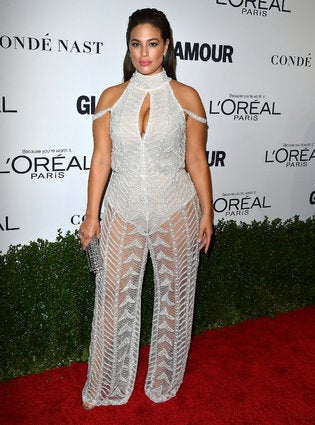 Ashley Graham
Popular in the Community