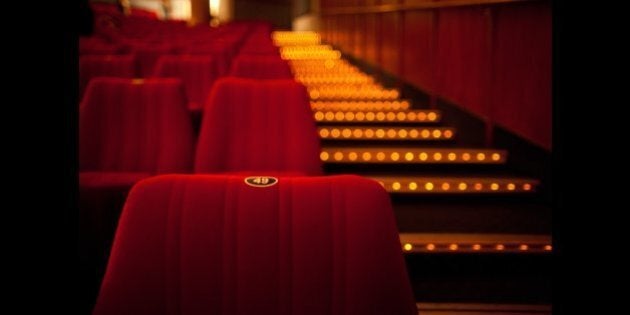 I really wanted to see Southpaw. I really did. I tried. Twice. The first time, I got there early and arranged my popcorn, drink, captioning device and was prepared to be blown away by Jake Gyllenhaal. And then about a half hour later I walked out of the theatre with a voucher for a free movie and a free popcorn. I tried again eight days later. But Jake had no love for me the second time either. I left about 40 minutes into the movie, again with a voucher for a free movie.
I left because the captioning system didn't work.
I am hard of hearing and rely on lipreading. Video can be difficult, for a variety of reasons, including camera angle, voice-overs, sound effects, accents, and animation. Turning up the volume doesn't help. If it's loud enough, I can hear noise, but my brain can't translate that into anything meaningful. It's likely comparable to a hearing person watching a foreign film with the volume turned down. You can hear stuff when you concentrate but you don't understand what you're hearing. You need subtitles. I need captions.
I grew up in the 1970s and 1980s, when captioning was just not available. I did my best to muddle through. I was completely puzzled the first time I saw Dirty Dancing. I didn't understand that Robbie had gotten Penny pregnant. I knew Penny had an abortion, but the only possible father seemed to be Johnny, and that just didn't fit into the rest of the plot. But hey, at least I enjoyed the dancing! If muddling is the best you can do, that's what you do. But it's a whole different ballgame in 2015, with (supposedly) better technology and improved accessibility.
As far as I know, the first closed captioning systems (Rear Window Captioning or "RWC") arrived in select Canadian movie theatres in the early 2000s. Saskatoon, my hometown, was not one of the locations chosen for the system. Although I was passionate about bringing it here, and did my best to reach out to those who could make it happen, nothing came of my efforts.
So, I took in movies when I traveled -- and I was willing to travel to see movies. I saw my first captioned movie in Edmonton. I still have that ticket stub from Road to Perdition tacked to my bulletin board at work. I also saw movies in Winnipeg and Vancouver. It was blissful and exciting to soak in the whole experience for the first time in my life -- the darkened theatre, the big screen, the popcorn and all of the dialogue.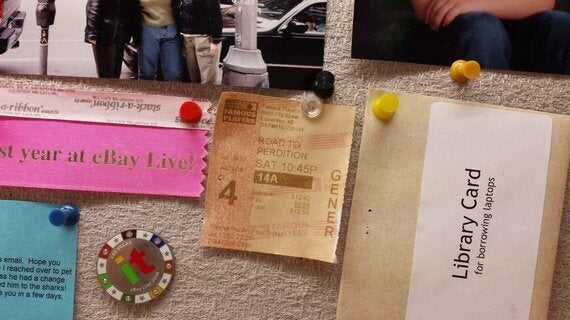 I planned to see the first Sex and the City (SATC) movie in Edmonton. I was a major fan of the television series and had travelled to New York City just to go on a tour of SATC locations. But when the movie was released, it wasn't scheduled into any Edmonton theatres with RWC. My closest options were Calgary and Winnipeg. In addition to travelling to another city, I also had to manage leave from my job, and arrange care for my two dogs. This all had to be done quickly, before SATC was cycled out of the captioned theatre. I briefly considered flying to Calgary. And slightly more seriously considered driving to Winnipeg with my dogs in tow, thinking to stay overnight at a campsite and leave them at a doggie daycare while seeing my movie. This was a little too crazy, even for me, a SATC fan who went all the way to New York, just to eat a cupcake from the Magnolia Bakery. In the end, I didn't see SATC in the theatre.
In 2012, a new captioning system was introduced across Canada. The day I found out it was available in Saskatoon, I played hooky from work to see Magic Mike. Around the point where Adam and Mike start getting a little too deeply into drugs, my device quit working. I left the movie to find someone to fix it. I wasn't surprised since RWC could also be glitchy at times.
Unfortunately, the glitches happened so frequently that I gave up trying somewhere between Grown Ups 2 and Magic Mike XXL. Sometimes the device displays a message saying that it is good to go but when the movie actually starts playing, nothing happens. Sometimes it stops displaying captions in the middle of a movie. If it can't be fixed, I'm sent on my way with a voucher for a future visit. I decided to give captioning another whirl this summer, and to my delight, Magic Mike XXL was absolutely glitch free. However, my experience at Southpaw totally destroyed any renewed optimism.
"Big deal," someone might comment, "At least she's getting free vouchers." But here's an analogy for you -- suppose you went to a concert. You made plans with friends, bought your tickets, maybe had to pay for parking, stood in line to get in, stood in line for your drink, and got settled in your seat, all pumped up to see a favourite performer. The opening acts are loud and not overly good. The main singer takes the stage and the sound equipment fails. Management tries to fix it but after a half hour, they tell you, "Sorry!" and give you a free ticket to a future concert. At the next concert, this cycle of failing sound equipment and free vouchers happens again -- and it will continue for as long as you're willing to put up with it. How would it make you feel? Would you feel like your complaints are being heard? Would you feel angry or frustrated or discouraged? How many times would you try again?
Every time I go through this process at the movies, I am reminded of my inability to participate in activities many Canadians take for granted. I feel belittled, squashed, unimportant. It brings home the idea that I am broken, and that the problem is with me. Although accessibility is often advertised with great fanfare, the reality is that this world is just not as accessible as it appears to be. And I continue to struggle to get people to understand how that makes me feel.
"HOH Oh!" pieces by Jacki Andre explore living life with a disability, and especially issues related to being hard of hearing (HOH).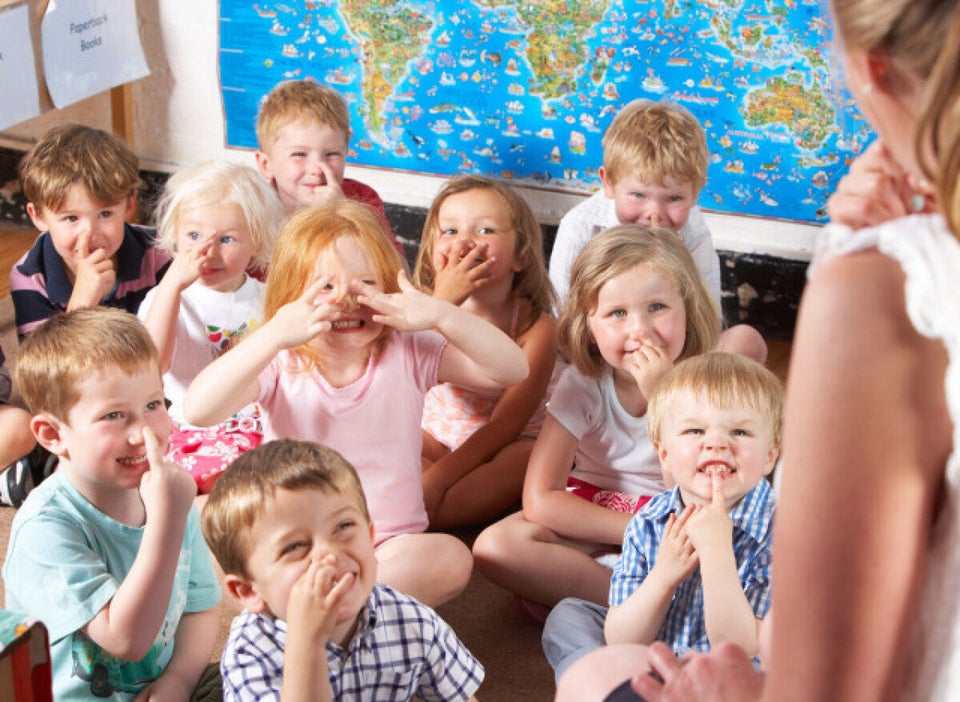 Learning Disability Myths