Home sales in Canada fell for the third month in a row in January, signalling the likely end of a hot run for real estate as lower oil prices cool the country's economy.
House prices are now falling in about half of the metro areas surveyed by the Canadian Real Estate Association in its latest report.
The overall average house price grew 3.1 per cent in the year to January, to $401,143. That's the smallest increase since April, 2013, but it's largely a story of two still-hot housing markets: Toronto and Vancouver. Strip out those two cities and average house prices are down 0.3 per cent over the past year.
Home sales, meanwhile, are 2 per cent lower than they were a year ago, CREA numbers showed.
Major energy industry centres like Calgary, Edmonton, Saskatoon and Regina saw some of the sharpest declines in housing demand, TD economist Diana Petramala noted.
There is "a widening regional wedge" in Canada's housing markets, Petramala wrote in a client note, as oil-importing cities' housing markets benefit from lower oil prices while producer cities struggle.
Petramala sees a 10-per-cent decline in house prices from peak to trough in energy cities.
"Elsewhere, the economic backdrop is expected to remain favourable to housing, bolstered by a strong U.S. economy, a weak Canadian dollar and a surprise interest rate cut [last month] by the Bank of Canada," Petramala wrote.
But BMO economist Doug Porter notes that falling house prices and home sales aren't limited to energy-rich areas, with prices falling in some cities in all regions of the country.
"There's little doubt that the swift chill in the prior market-leading cities has cooled the broader national trends," Porter wrote.
But he, too, expects corrections to hit specific cities, not the overall housing market. Check out where house prices and home sales are falling.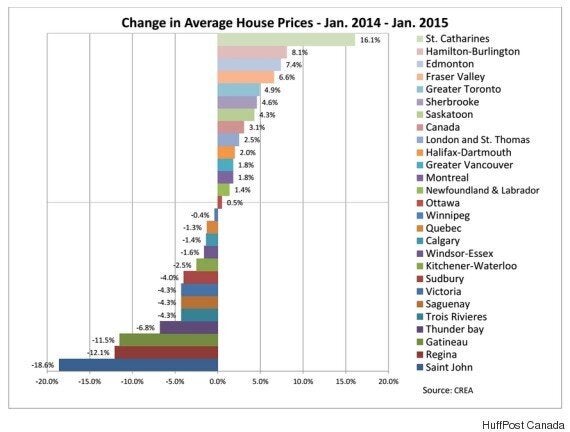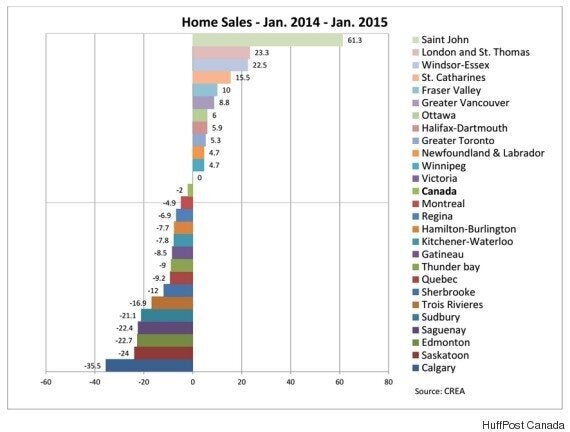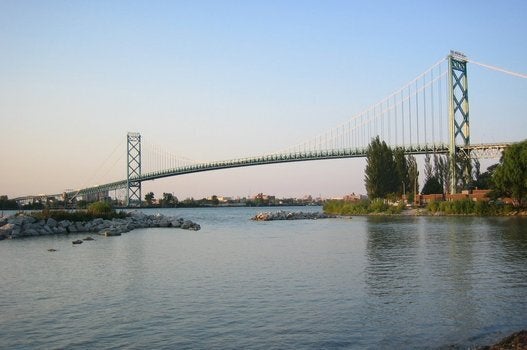 Canada's Most, Least Affordable Housing (2014)