In the past few days, business leaders across the U.S. have spoken out against President Trump's executive order on immigration. From Apple, Facebook, Amazon and Google to Ford, Starbucks and Goldman Sachs, CEOs have reinforced that diversity is a strength. The Canadian tech community also wrote an open letter in support of diversity.
Indeed, the business case for diversity is compelling. Having different opinions at the table is critical for innovation in the information age. Research by McKinsey shows that companies with more diverse workforces see greater financial returns. The study found that companies in the top quartile for racial and ethnic diversity and those in the top quartile for gender diversity are respectively 35 per cent and 15 per cent more likely to have financial returns above their national industry medians. This report is one of many pieces of evidence telling us what we already know: Diversity drives innovation and innovation helps drive bottom-line results.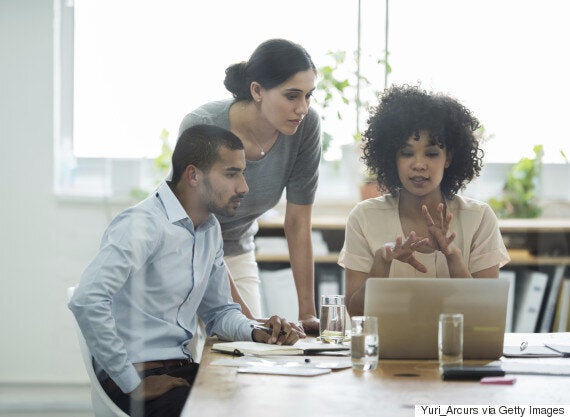 The World Economic Forum reports that immigrants tend to be among the most entrepreneurial and innovative. "Skilled immigrants account for over half of Silicon Valley start-ups and over half of patents, even though they make up less than 15 per cent of the population," write Khalid Koser and Ratna Omidvar.
The world is no longer white and male -- and it's time businesses woke up to this new reality. So how can businesses foster diversity?
Let workforce diversity reflect your clients
Hire and retain a workforce that reflects your clients so you are able to better understand and serve them. As Zabeen Hirji, chief human resources officer at RBC, once said: "To win in your market, you need to hire the market." She echoes my experience at the Ted Rogers School. When I first started in my role as Dean, I was struck by how diverse the student body was so I made diversity a priority in the school's strategic plans, including the hiring of the Dean's Council. We live in one of the most diverse countries in the world and must leverage this wonderful advantage for better business and more competitive positioning globally.
Create a culture where everybody has a fair chance of succeeding, regardless of gender, race, ethnic, sexual orientation or religious belief.
The "minorities" in Canada are now the majority, and while it is exciting to see this reality in our downtown Toronto business school, business has yet to fully respond to fundamental hiring issues including implicit bias.
Make diversity, inclusion and equity part of your organization's core values. Set the attitude at the top and show commitment to diversity at the board and C-suite levels in order to send a clear message to the rest of the organization. If you tolerate a workplace where only a certain type of the population thrives, then that's what you'll get. Women and racialized groups would simply end up leaving your company in search of a better workplace culture, which would eventually hurt the business.
We have the talent assets all around us. But change will only occur if we recognize the power of implicit bias and actively work to engage women and racialized groups in all aspects of the business. A glacial rate of change equates to a failing grade.
Get them while they're young
The Millennial generation is expected to make up 75 per cent of the global workforce by 2025. Talk to your workforce, especially your young employees, about company values. Create a culture where everybody has a fair chance of succeeding, regardless of gender, race, ethnic, sexual orientation or religious belief. Plant the seeds now so future workforce generations may reap the benefits of diversity.
In an age where diversity is being threatened by fear, it is critical that Canada be the beacon of gender and cultural equality. To this end, we have much to be proud of, but much work remains to be done.
Follow HuffPost Canada Blogs on Facebook
Popular in the Community