As humans, we have evolved with the natural environment over millennia. Our overall survival as a species has been based on gradual, emerging relationships with the seasons, insects, soil, animals, trees and seeds.
However, over the last couple generations, agriculture and food production has changed more than it had done over previous millennia. These changes have involved massive social upheaval as communities and traditions have been uprooted and have entailed modifying what we eat, how we grow our food and what we apply to it. All of this has been driven by geopolitical concerns and powerful commercial interests with their proprietary chemicals and patented seeds. The process of neoliberal globalization is accelerating the process as farmers are encouraged to produce for global supply chains dominated by transnational agribusiness.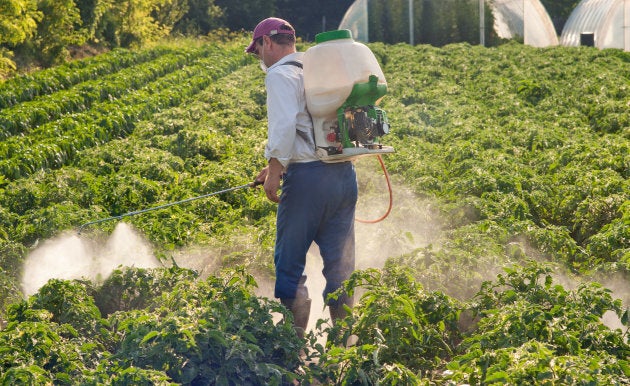 Certain crops are now genetically engineered, the range of crops we grow has become less diverse, synthetic biocides have been poured on crops and soil and our bodies have been subjected to a chemical bombardment. We have arrived at a point where we have lost touch with our deep-rooted microbiological and social connection with nature. One of the consequences is that we have paid an enormous price in terms of the consequent social, environmental and health-related devastation.
Despite the promise and potential of science, it has too often in modern society become a tool of vested interests, an ideology wrapped in the vestiges of authority and the "superstition" that its corporate-appointed priesthood should not be challenged nor questioned. Instead of liberating humankind, it has now too often become a tool in the hands of the powerful companies which make up the oligopoly that controls what is an increasingly globalized system of modern food and agriculture.
These corporations have successfully instituted the notion that the mass application of biocides, monocropping and industrial agriculture are necessary and desirable. They are not. However, these companies have used their science and propaganda to project certainty in order to hide the fact that they have no real idea what their products and practices are doing to human health or the environment (and in cases when they do know, they do their best to cover it up or hide behind the notion of "commercial confidentiality").
The devastating impacts on soil are increasingly clear to see. And what are these biocides doing to us as humans?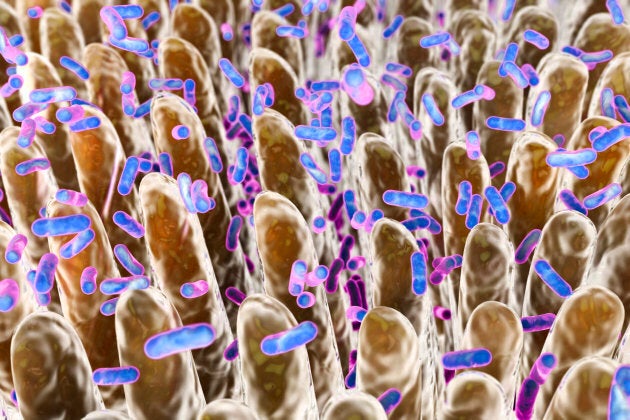 And her concerns seem valid. Many important neurotransmitters are located in the gut. Aside from affecting the functioning of major organs, these transmitters affect our moods and thinking. Feed gut bacteria a cocktail of biocides and is it any surprise that many diseases are increasing?
For instance, findings published in the journal Translational Psychiatry provide strong evidence that gut bacteria can have a direct physical impact on the brain. Environmental campaigner Dr. Rosemary Mason has written extensively on the impacts of agrochemicals (especially glyphosate) on humans, not least during child and adolescent development. She has also noted the impact of these chemicals on the human gut microbiome.
Mo Costandi discusses the importance of gut bacteria and their balance to brain health. In adolescence the brain undergoes a protracted period of heightened neural plasticity, during which large numbers of synapses are eliminated in the prefrontal cortex and a wave of myelination sweeps across this part of the brain. These processes refine the circuitry in the prefrontal cortex and increase its connectivity to other brain regions. Myelin increases a nerve fibre's conduction velocity by up to a hundred times, and so when it breaks down, the consequences can be devastating.
What we are witnessing is structural violence in many forms, with chemical warfare on nature being a pivotal weapon.
Yet we are still being subjected to a largely unregulated cocktail of agrochemicals, while regulatory agencies and governments appear to work hand in glove with the agrochemical sector.
Carol Van Strum has released documents indicating collusion between the manufacturers of dangerous chemicals and regulatory bodies. Evaggelos Vallianatos has highlighted the massive fraud surrounding the regulation of biocides. Shiv Chopra has also highlighted how various dangerous products were allowed on the commercial market and into the food chain.
Follow HuffPost Canada Blogs on Facebook