A year from today, Canada could be in the throes of a federal election. Stephen Harper's Conservatives have already started laying the groundwork for their re-election campaign, and two important themes are emerging: jobs and the economy.
A key battleground will be Ontario. Our province is vital to Harper's re-election plans, because it sent plenty of Conservative MPs to Ottawa last time around -- enough to give Harper a majority government, despite the fact that the Conservatives flopped completely in Quebec.
But in the years since the 2011 election, our economy has taken a beating. Ontario's unemployment rate is running higher than the national average, and even hit 9 per cent in beleaguered Windsor, leaving a lot of people anxious about their future.
This hardship has Harper worried, so his finance minister Joe Oliver spent a whole week in southwestern Ontario in August trying to convince people that the Conservatives actually care about the unemployed and job creation.
Stephen Harper's track record has shown that he considers workers to be bumps in the road for the big-business-friendly changes he wants to make to the economy.
He has used his power to force federal workers back to work, has introduced laws targeting unions' finances unfairly, and has abused his Temporary Foreign Worker Program to drive down wages on the backs of vulnerable and exploited migrant workers.
But by focusing on his perceived political enemies, Stephen Harper would be taking a big risk. He could end up tanking just like Tim Hudak did in the provincial election this year.
Tim Hudak's Conservatives stole a page from the U.S. "Tea Party" movement's playbook, promoting laws to bar workers from bargaining over pensions, health coverage, safety, sick leave or vacations. Fortunately, the union movement came together in a campaign to convince Ontarians to reject the Conservatives' attacks.
Over the next year the Canadian Labour Congress and the Ontario Federation of Labour will be informing voters about the "union advantage."
For instance, nearly one in three people employed in Ontario is a union member. If you are one of these 1.6 million workers, you enjoy a tremendous advantage because your union has negotiated a fair wage and workday for you.
In Ontario the average hourly wage for union members is $29.22, a full $6.42 more per hour than their non-unionized co-workers, who only earn an average of $22.80 per hour.
The union advantage isn't just good for workers, it's good for Ontario communities too.
Unionized workers provide an extra $366 million to Ontario's economy every week. Toronto's share of the union advantage adds up to an extra $105 million every week spent by the city's 600,000 unionized workers.
It's clear that unions benefit their members, but the Ontario Federation of Labour is working to help people who don't have a union too.
The OFL has been working closely with community groups, and together we convinced the Ontario government to boost the minimum wage to $11 per hour, but that's still not high enough. Everyone knows that $11 falls far short of a livable wage, so we will continue to advocate for the minimum wage to be raised to $14 per hour.
The OFL also wants to ensure that everyone can retire with dignity. Two-thirds of the workforce have no pensions. In Ontario, nearly 1.3 million workers do not have access to any type of employer-sponsored workplace pension.
The Ontario Federation of Labour has been supporting the Canadian Labour Congress's efforts to convince the federal government to expand the Canada Pension Plan.
Ottawa is dragging its feet, but the Ontario Retirement Pension Plan was included in the latest provincial budget at Queen's Park. We will work to ensure that the ORPP is introduced with the strongest provisions possible, that it is compatible with the Canada Pension Plan, and that it provides a defined benefit funded through mandatory contributions.
We have a busy year ahead, and by the time the federal election rolls around on Labour Day next year, Stephen Harper will have a hard time winning votes by attacking unions. The Conservatives already have to contend with angry veterans, scientists, environmentalists, First Nations and many others.
After Tim Hudak's resignation, the new leader of the Ontario Conservatives remarked that the party needs to "stop attacking people." I think that would be good advice for Stephen Harper, too.
Sid Ryan is the President of the Ontario Federation of Labour, representing 1 million members in Ontario.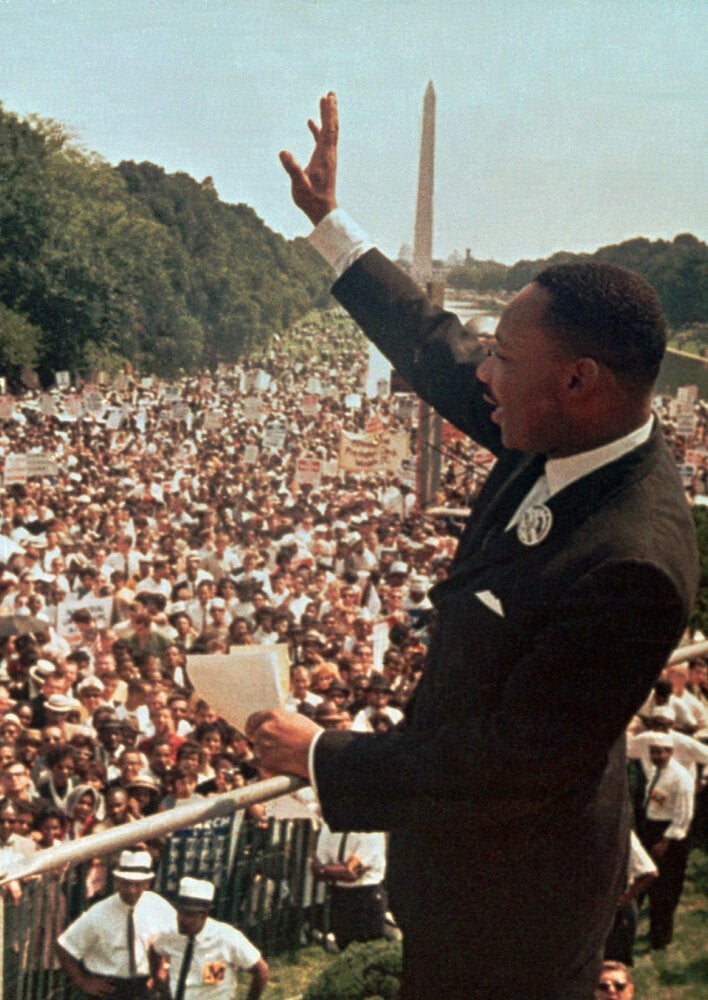 Quotes For Labor Day
Popular in the Community