Imgur user acrantrad posted it online yesterday and by Tuesday morning it was the most popular post on Reddit Canada, with many poking fun at three facial expressions that seem to convey general discomfort. The photo was taken by Chris Young of The Canadian Press.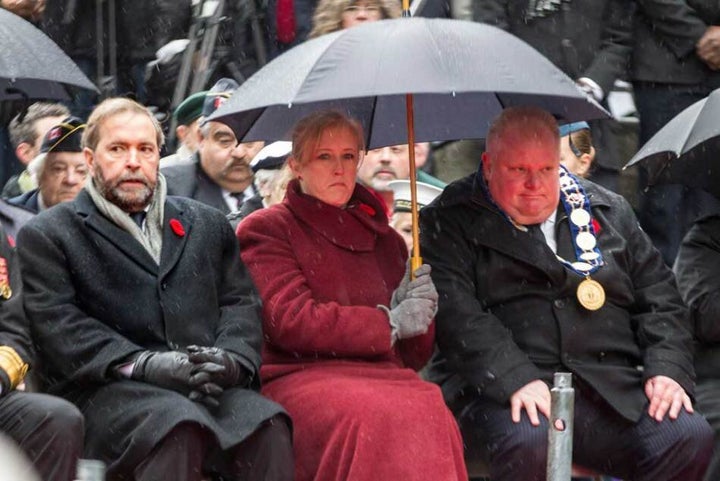 While it's always a risky game to read too much into a photo, there's reason to believe those particular politicians may indeed have been a bit uncomfortable sitting next to each other.
Of course, Ford admitted last week to smoking crack cocaine and was asked by fellow councillors and newspaper columnists to avoid speaking at the event honouring Canada's veterans.
Ford didn't listen and was lightly booed before his speech in front of the old City Hall cenotaph. Afterwards, an 80-year-old veteran refused to shake the mayor's hand.
"I didn't shake his hand because he's a drug addict, a druggie,'' said Tony Smith. "He's No. 1 man in the city and he's smoking up and boozing it up."
Federal Conservatives have been keeping their distance from Ford lately with many refusing to say much about the scandal that has engulfed Canada's biggest city.
In addition to sitting next to the controversial mayor, one has to wonder how thrilled Raitt was to be seated next to the NDP leader. While Remembrance Day is typically a time when politicians of all stripes put partisanship on the backburner, Mulcair has been relentless in ripping her boss in question period since the start of the Senate expenses scandal.
And then there's Mulcair.
The NDP leader urged Ford to call it quits last week after the release of a video showing the mayor ranting angrily and making death threats.
"Rob Ford has to do the right thing for Toronto, and for himself. Rob Ford has to resign, and he has to go get help," he told reporters.
But it seems the embattled mayor has no plans to step aside, as he told a supporter Monday he's "not going anywhere."
Like this article? Follow our Facebook page

Or follow us on Twitter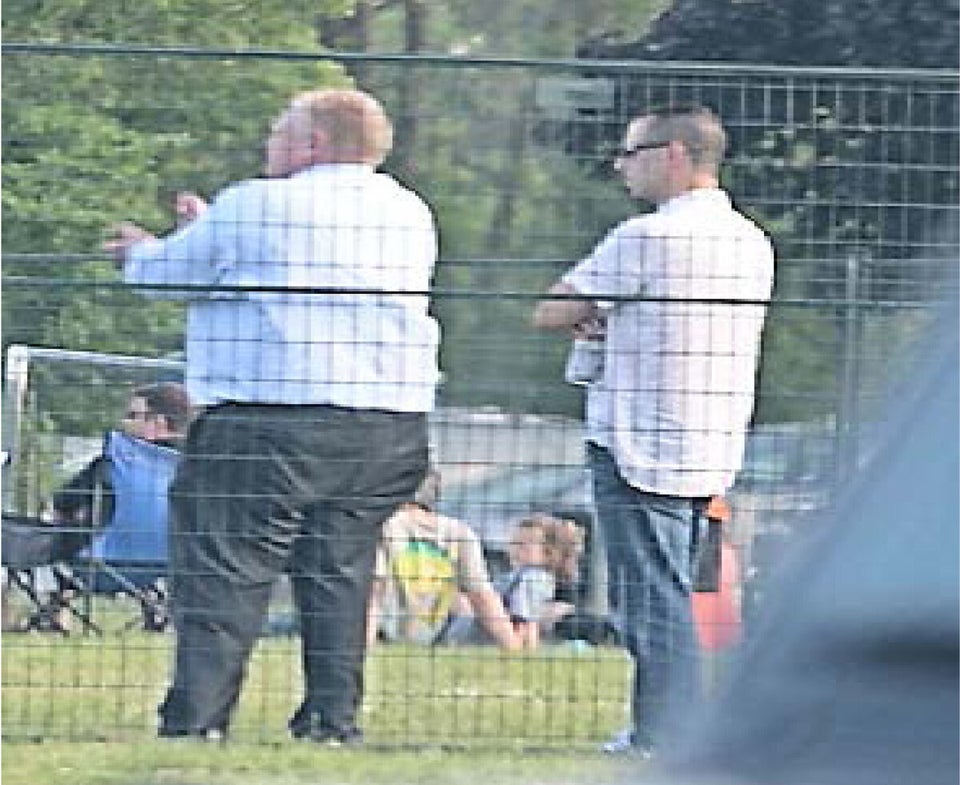 Police Surveillance Of Rob Ford
Popular in the Community