There have been a lot of offensive shirts being sold recently (ahem, Urban Outfitters) but this latest tee probably takes the cake. (Prepare to vomit.)
Luckily, Karen took a photo of the vile shirt and posted the pic to her Facebook page on Monday.
One of the most disturbing aspects of this is the fact that the shirt was being sold in the boys' and girls' section of the store in a chain of malls called SM Supermalls. UGH.
"I was so furious I was really shaking when I took it," Karen said in the comments section of her post. Yeah, no kidding!
Naturally, the Facebook post set off a flurry of comments from offended readers who wondered if the shirt could be removed.
After hearing about the furor, SM Supermalls released a statement via Twitter, claiming that the shirts have been pulled from stores.
It's scary though that the company doesn't know how the shirt got made in the first place and how it was approved by a team of people who would have seen it before it hit stores. Next time guys, maybe take a closer look at what's written on your merchandise.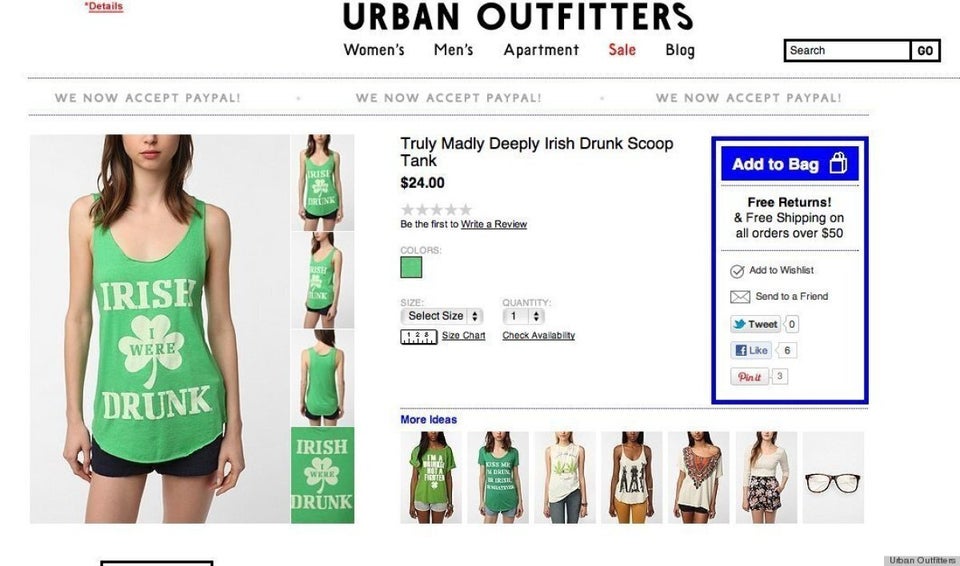 Outrageous Urban Outfitters Scandals
Popular in the Community