Every once in a while, something appears on Instagram that blows our minds.
Sure, there are a lot of creative makeup gurus on the photo sharing app, but Dian Yoon, from Seoul, South Korea, is standing out from the rest by taking her beauty routine one step further.
And she's freaking everyone out (in a good way).
With over 25,000 followers, the 22-year-old artist is sharing her freakishly realistic optical illusion beauty looks with the world and getting a lot of attention for doing so.
Yoon, a visual illusion artist, uses watercolours to creatively recreate her facial features and body into a mesmerizing masterpiece that is in no way shape or form Photoshopped. Whether it be transforming herself into a cup of tea or a cloud, or making it look as if she is kissing herself, the Korean National University of Arts student notes all of her work is usually done at her home by herself, including concept development, photography and editing.
In an interview with the Daily Mail, Yoon said she started painting on the body because of its "multidimensional characteristics."
"This is why I started drawing on the several parts of my body such as my hand and face. It looks like one face at first but it is overlapped in real," Yoon says. "The interesting point of my artwork is that people can find something new and tricky when they look into my artwork over and over. So this is the reason why I called my art as illusion art."
Seamlessly blending into her work, Yoon is proving she is a modern-day Salvador Dali with her surrealist paintings that are completely mind-bending. Every Instagram posted is an example that there is more than meets the eye.
Are you seeing double now?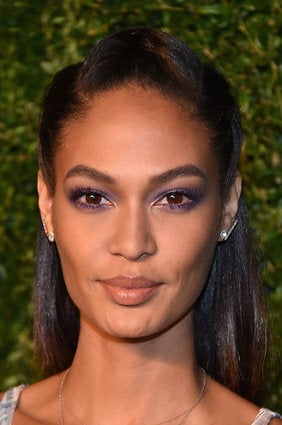 Great Celebrity Makeup
Popular in the Community