If you're like us, you probably spend countless hours a day on Instagram. It's what we like to call the endless scroll vortex, which is a black hole of post after post that you can't seem to pull yourself away from. And for most of us, it's not the Insta-stalking of a crush we're caught up in, it's the stalking of genius beauty bloggers.
From their mini hyperlapsed tutorials to selfies that show off the perfect cat eye, Instagram makeup artists are the definition of #goals. Seriously, how the heck do they master that coveted cut crease technique?
Well, one blogger is finally spilling her secrets. And get ready to run to the kitchen, because you're going to need a spoon for this one.
Brittney Foley recently released a quick beauty tutorial on her Instagram feed which shows her creating the gorgeous cut crease using a plastic spoon. The cut crease, a dramatic technique that "cuts" sharply across the eyelid and brow bone with contrasting eye shadows, leaves a defined crease and a perfectly contoured eye.
The trick to Instagram's most wanted eye look is to apply a neutral shadow to your eyelids first. Then, it's all about the spoon. Placing the utensil on the eye (so that you cup it), begin applying a darker shadow along the curve of the spoon. This is the creation of your crease.
The New York-based artist then finishes off the look with a light shadow and a bold liquid eyeliner for brighter, bigger and bolder eyes.
Who knew spoons would be so great in a makeup routine?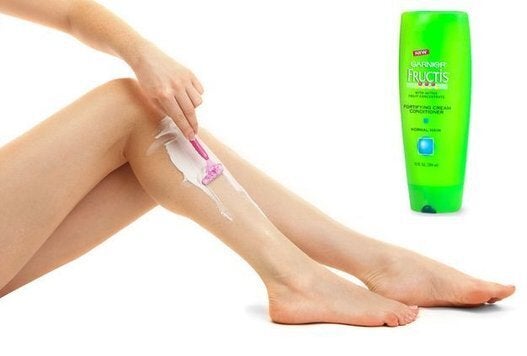 15 Life-Changing Beauty Hacks
Popular in the Community