This family will not be taking their Christmas tree down any time soon.
This Reddit post entitled: "There is STILL a squirrel living in my Christmas tree" shows a brown squirrel sticking its nose through the branches of a Christmas tree. This little guy has unpacked his belongings and seems to have made himself quite comfortable in the seasonal decoration.
This situation does not however seem as chaotic as the mysterious "funny squeaky sound" in National Lampoon's Christmas Vacation.
And the family doesn't seem perturbed by their new house guest. On the contrary, it seems he was rescued by them.
In a previous post by the same Reddit user, carefree_dude, posted a photo of the same squirrel wrapped in a yellow blanket hunched over a plate of grains.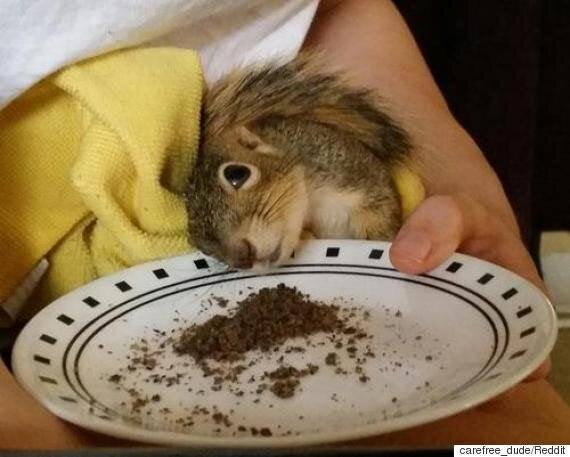 According to the post, his wife found the squirrel at the side of the road a month ago and they believe it was hit by a car and has experienced head trauma. They've named him Mitten and have been nursing him back to health ever since, with the help of a wildlife rehabilitation centre.
In an interview with the Daily Dot, carefree_dude explained that he and his wife also have a dog, four cats, fish, a turtle and 14 chickens, so they are no strangers to animals. As a matter of fact, Mitten is the second squirrel they're rescued. He tells the Daily Dot that the cats, fish and turtle are indifferent to their new housemate and they keep him apart from the dog for safety reasons.
A comment posted on the newer Reddit thread says "I'm hoping he'll live out his little squirrel life with them." While some offered to run crowdfund campaigns to provide the little critter with Christmas trees year round.
However, the couple has said that when it comes time to take down the tree, they plan to build him an enclosure.
They were able to release the last squirrel they helped, but the couple say that may not be the case for Mitten due to his injuries.
"He may not be able to live a wild life, but if he continues to recover, we can help him live a good life," carefree_dude writes.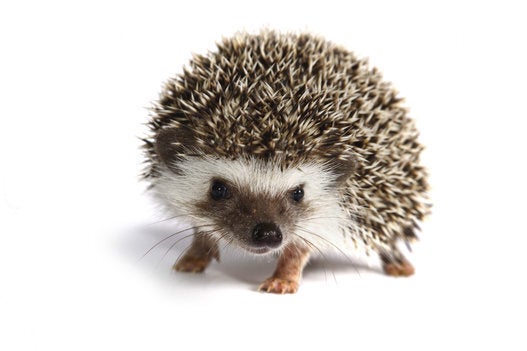 Surprisingly Cute And Unusual Pets (And Where It's Legal To Own Them)