It's a balmy Canadian summer night. The weather is warm enough to wear shorts, but cool enough for you to wear your hoody. You're sitting on your deck chair, trying to figure out who the Blue Jays are playing next when all of a sudden – pow!
A hunger pang hits you right in the gut.
Some would raid the kitchen to look for a satisfactory snack, but not Tim Hortons superfan YouTube user Runnerrazzi. He would rather dream about a future where orders of timbits come to you via a drone (he made a video of it too).
Would you welcome Tim Hortons doughnut deliveries to your backyard?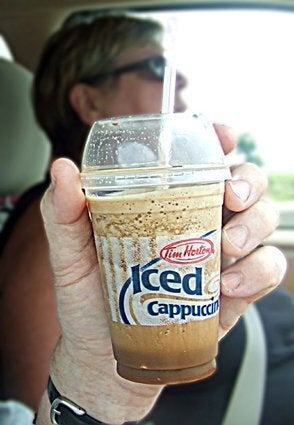 20 Secret Tim Hortons Menu Items