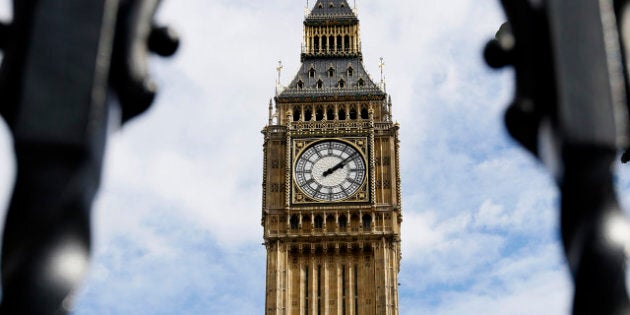 Québec City and Trois-Rivières received federal funds to celebrate their 400th and 375th anniversaries, respectively. Victoria (150th), Montreal (375th) and Ottawa (150th) are preparing to follow suit.
These celebratory salutes constitute opportunities to recognize the brave founding fathers, who introduced the seeds from which bloomed the country we love. The residents of these cities as well as Canadians from coast to coast take these occasions to look back at halls of history to salute Samuel de Champlain, Jacques Cartier, and many others. Was the canvas of the founding fathers painted by our government missing a brush of colour?
The most influential man in the history of the province of British Columbia is James Douglas. The South American immigrant arrived in Lachine, QC in 1819, at the age of 16, before heading West. Educated, skilled and bilingual, he quickly rose through the ranks of the Hudson's Bay Company, starting in Île-à-la-Crosse, SK, then New Caledonia, BC, before reaching the edge of Pacific Ocean in 1830.
As Chief Trader of Fort Vancouver, the highest rank in the district, Douglas used his position of influence to denounce slavery of indigenous peoples. Soon, he was summoned to establish Fort Victoria -- the village which would become the provincial capital. Appointed Governor of the colony of British Columbia, Douglas established agreements with First Nations favouring negotiation and transactions instead of violence -- a strategy strongly linked to the Canadian identity to this day.
The son of a Black Caribbean woman and a Scottish father, Douglas married a Metis woman. He was fluent in both official languages -- he spoke French so well that he lead religious gatherings for French-Canadian voyageurs. Douglas is a true symbol of cultural integration which remains Canada's strength.
Douglas finally settled on Vancouver Island just before the famous gold rush, which attracted British interests, American miners with thirst for sudden wealth, and African-American escaped slaves fleeing for their freedom. In a six-week period in 1858, 10,000 immigrants invaded British Columbia, threatening the colony's sovereignty. At this time of great crisis, Governor Douglas chose to defend the land rather than retreat sensibly. With scarce resources, Douglas wove collaborative solidarity between African Americans, French and British settlers and First Nations to shield the colony from the U.S.'s territorial tentacles. Similarly, Douglas brokered an agreement with the Russians who aspired for resource-rich northern B.C. territory.
The quintessential Canadian phrase from coast to coast would never have been possible without the man known as the "Father of British Columbia."
A man of vision, Douglas is one of the first politicians to push for the TransCanada highway. He supports the advancement of women's rights by facilitating the sale of farmland to Isabella Ross in 1853, making her the first ever registered female landowner in British Columbia. One hundred years before Pierre Elliott Trudeau's innovative policy of multiculturalism, Sir James Douglas embodied the values of collaboration, tolerance and plural partnership which formed Canada's cultural fabric of yesterday and today.
Upon retirement, England knighted Douglas and invited him to tour Europe. The province has dedicated an obelisk on the site where he built the inaugural seat of government. The influence of man is so transformational that not one but two statues were erected in his honour outside the modern Parliament in Victoria.
Curiously overlooked by Ottawa, no statue of Sir James Douglas adorns the capital. Fact is, the capital region bestows no parks, no bridges, no street or stretch of highway to Douglas -- an honour reserved for the monarchy and Canadian heroes of European heritage. The federal government has ruled out diversity in the new passport watermarks.
In light of the demographic reality of Canada's past and present, it is time to recognize all those who cradled our nation, whatever their origin. Sir James Douglas, Father of B.C., deserves to be freed from the clutches of obscurity -- from coast to coast!
Popular in the Community