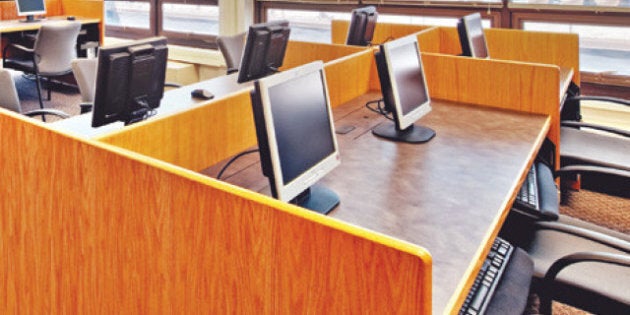 Driving without a driver's licence? How about management consultants without certification advising your government?
Just like you wouldn't want unlicensed drivers on the road, a doctor operating without a licence or for that matter an engineer building bridges without professional certification, there is a public good in having professional bodies certify its members for competences and for complying with ethical conduct. So why are governments hiring management consultants without ensuring their membership in a professional setting body?
You might also be surprised to know that governments are hiring management consultants to give them advice on everything from health care and defence reform to restructuring human resources and transportation policy. Yet, most governments, including Canada and the United States, do not mandate that these management consultants have proper certification that meets ethical guidelines of best practice.
It is no wonder there are scandals, all around the globe, on how governments waste money by hiring unscrupulous individuals (consultants who may be government cronies) and pursuing consultant-led projects that go awry.
National and international professional bodies that develop codes of conducts, best practices, and good governance guidelines do exist. At the international level, the International Council of Management Consulting Institutes (ICMCI) acts as an umbrella organization to cover national chapters like Canada's Certified Management Consultants (CMC) and the USA Institute of Management Consultants (IMC) for a total of 49 national chapters across the globe.
These institutes certify management consultants and often certify training on how to ethically advise both private and public sector actors on tough problems and issues. For example, Accenture, a large consultant firm settled a whistleblower suit on U.S. Federal government contracts on non-disclosure of third-party payments to the firm on hardware sales. The settlement was approximately US$63 million. As David Norman, CMC, Chair of IMC USA noted, "Simple adherence to a professional IMC Code of Ethics regarding disclosure would have likely prevented this alleged violation." (Accenture has stated that Mr. Norman's allegation is not supported by the facts and that Accenture's policies required alliances with IT vendors to be disclosed).
Problematically, significant portions of the management consulting industry are totally absent from this professional standard setting body -- the majority of the world does not have national chapters. Large global management consulting firms like KPMG, McKinsey, or Boston Consulting might not have an incentive to join as they are large, successful firms with known brands -- even though some of their partners and employees are CMCs themselves.
Why should you care? As a citizen, as a taxpayer and as a member of society, governments should hire management consultants who have proper accreditation in these standard setting bodies. It's a policy that serves the public good. And hopefully it will translate into pressure for the private sector to also hire CMC accredited individuals and firms.
Both governments and corporate sectors have a hard enough time demonstrating that they follow good governance or best corporate practices. Hiring CMCs would be a good place for the public and private sectors to start before getting behind the wheel around us: the pedestrians.
CORRECTION: A previous version of this article stated Accenture's settlement was $93 million. It was in fact $63 million.