Hours before former CBC radio host Jian Ghomeshi was acquitted of all charges Thursday, NDP Leader Thomas Mulcair released a statement.
Politicians are always releasing statements. They are, often, pretty forgettable.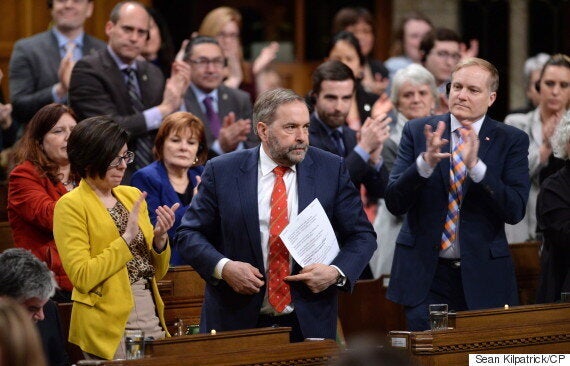 NDP Leader Tom Mulcair stands and is applauded during question period in the House of Commons on Parliament Hill in Ottawa on Wednesday, Feb. 17, 2016. (Photo: Sean Kilpatrick/CP)
And it contained three words that would reverberate — "I believe survivors."
Mulcair, a lawyer, said sexual assault is crime that is seldom reported and one that leads "even less frequently" to a conviction. That needs to change, he said.
"During my tenure at the professions board in Quebec, I encountered the culture of dismissive victim-blaming when it came to sexual abuse by physicians," he said.
"I learned that it was not only the rules that needed to be strengthened — and not only the protection that needed to be increased – but also that culture that needed to change, and drastically."
It is beyond dispute, he said, that the fear of not being believed can prevent a sexual assault survivor from stepping forward
"I believe we need to strengthen protections for survivors of sexual assault. I believe that access to comprehensive support services for survivors should be a right," he said.
"And most importantly, I believe survivors."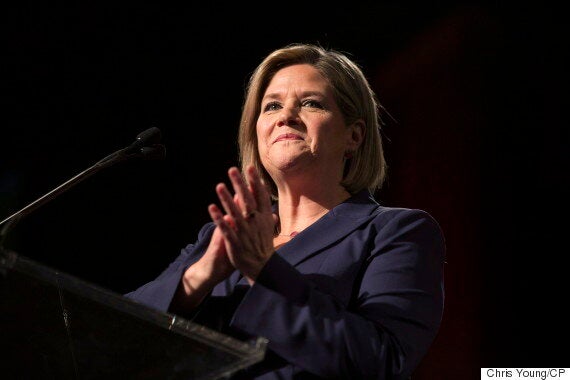 Ontario NDP Leader Andrea Horwath delivers a speech at the party's convention in Toronto on Saturday November 15, 2014. (Photo: Chris Young/CP)
Ontario NDP Leader Andrea Horwath released a statement noting that one-in-four women experience sexual assault and harassment, yet only 10 per cent report it.
"It's the fear not being believed that stops women from coming forward," she said. "I believe survivors."
Horwath also called for a cultural change.
"We need to think about whether this trial is an opportunity to look at whether the justice system provides the kinds of protections women need to feel safe to come forward."
Neither statement mentioned Ghomeshi by name.
Prime Minister Justin Trudeau was asked about the Ghomeshi verdict when he sat down with CP24 in Toronto Thursday. Trudeau said he was "not going to react to a specific verdict."
When asked about the concern that women might not come forward in the wake of such a verdict, Trudeau said "these are the kinds of discussions we need to be having as a society that values equality and respect for women."
Other politicians took to Twitter to share their thoughts:
Federal NDP critic for the status of women, Sheila Malcolmson
Ontario PC MPP Lisa MacLeod
Ontario NDP MPP Cheri DiNovo
Toronto City Councillor Kristyn Wong-Tam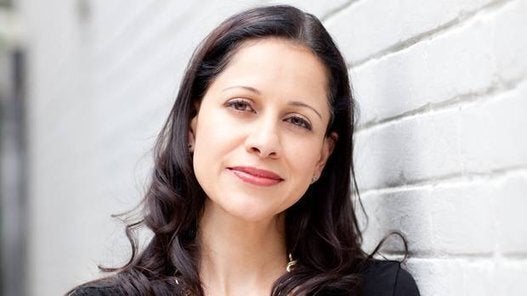 Jian Ghomeshi Case: A Timeline