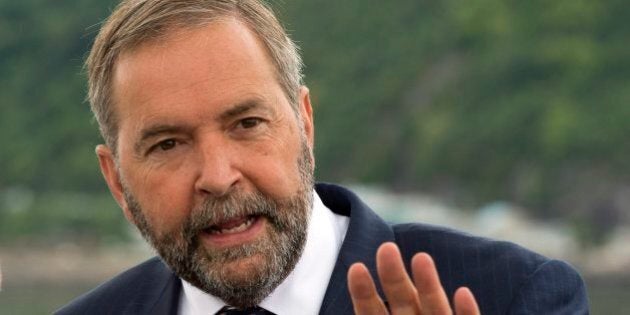 NDP Leader Thomas Mulcair is just as dictatorial as Conservative Leader Stephen Harper, says New Democrat turned-Green MP Bruce Hyer.
In a Facebook post Sunday, Hyer said that if voters handed Mulcair and the NDP a majority government this fall, Canadians would be on their way to enjoying "another dictatorial Prime Minister."
"Mulcair is a ruthless man who will say and do anything to get elected. Just like Stephen Harper," wrote Hyer, the incumbent candidate in the Ontario riding of Thunder Bay–Superior North. "He certainly is not Jack Layton, and the NDP is no longer the Democratic Party that it was under Jack Layton."
Since Layton's death, Hyer said, the NDP now stands for "Non Democratic Party."
Mulcair exercises "ruthless control" over the messaging of his candidates, Hyer wrote. The new leader made all votes in the Commons "whipped," he said, meaning that NDP MPs must vote the party line, even on issues not related to the party's platform.
When he was still in the NDP caucus, Hyer said he was told that if he didn't follow the voting wishes of the leader and the party, he would be "punished" and his nomination papers would not be signed.
In 2012, Hyer — elected in 2008 and 2011 under the NDP banner — left the party after Mulcair did not include him in his shadow cabinet. He had voted in favour of scrapping the long-gun registry earlier, to keep a promise he said he made to his constituents. In 2013, he crossed the floor and joined the Greens.
Nunez-Melo will now run for the Greens, led by Elizabeth May, in the riding of Vimy.
Hyer said Nunez-Melo's reasons for joining the Greens were similar to his: the Greens have the best platform, with "thoughtful commitments" on how to restore democracy, reduce income gaps, make Canada more prosperous for everyone and save our planet, he wrote.
"We clearly have the smartest and most forthright leader. (Which is why Harper and Mulcair are afraid to debate her!)."
He said the Greens are the only truly democratic party, where Nunez-Melo and Hyer can put the best interest of their constituents and Canada ahead of, what he called, "party control, hyper-partisan politics and mindless tribalism."
Hyer said that, after he had left to become an Independent MP, a former colleague still with the NDP had confided "that he wished he had my backbone, but because he likes his pay and perks and wants to be re-elected, he has just accepted the reality that he is "just a Customer Sales Rep for the NDP in my riding."
Less than a month ago, however, Hyer was tweeting that he looked forward to Mulcair's victory.
The NDP did not respond to a request for comment by deadline.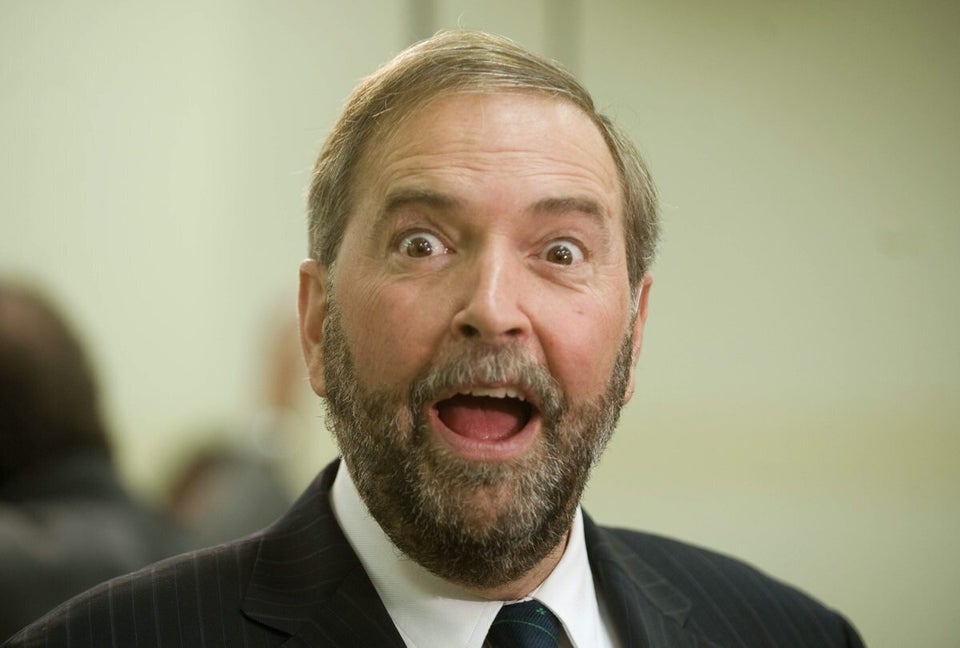 What Mulcair's Really Saying