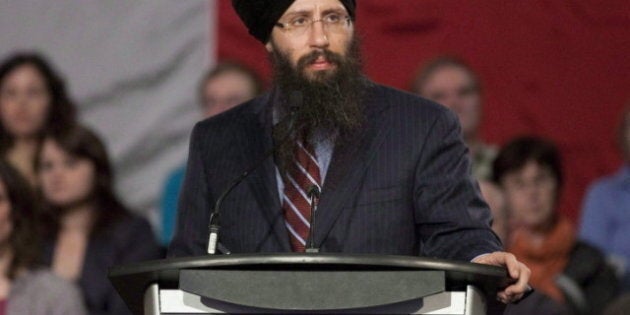 OTTAWA — Long-shot NDP leadership candidate Martin Singh is urging his supporters to rank Thomas Mulcair as their second choice at the party's convention in Toronto later this month.
Singh said he is suggesting his followers support the leadership front-runner from Quebec during an interview with The Huffington Post Canada on Wednesday.
Candidates often recommend second choices to their supporters when a preferential ballot is being used, the Nova Scotia pharmacist said.
"I've been thinking about it for a while, who would I recommend to my supporters to put down as their second choice, and I will say that I settled on Tom Mulcair and so I am communicating that recommendation to my supporters but, of course, everyone's second decision is their own," Singh said
The Nova Scotia pharmacist and businessman would not say why he is making the recommendation, nor did he suggest Mulcair will be more likely to embrace his own pro-business platform.
"I believe that if I cannot be the winner, he would be the next best candidate for leader of the party," was the only explanation Singh offered.
"Brian Topp has made allegations that I have been in cahoots with Tom Mulcair, even going so far as to call me an attack dog and saying our campaigns are co-ordinating with each other, but this is completely false," Singh said, adding that the allegation is "insulting and demeaning to me and my supporters."
Mulcair used the same language to deny a co-ordinated effort between the candidates' camps last week.
Raoul Gebert, Mulcair's campaign director, told HuffPost Wednesday that no arrangement has been discussed with Singh, nor with former leadership candidates Robert Chisholm and Romeo Saganash, who both endorsed the Quebec MP after withdrawing from the race.
"We're proud that Martin has thrown his second choice support behind our campaign," Gebert wrote in an email.
"Any suggestion that Mr. Singh has been acting on behalf of our campaign during debates or other events is a pure fabrication concocted by a rival leadership camp and it is, frankly, offensive for anyone in our party to suggest that Mr Singh's candidacy is nothing more than a foil for another candidate."
Topp's spokesman Jim Rutkowski, however, cast doubt on Mulcair's statement.
Although Singh said second choice recommendations are common, none of the other NDP leadership candidates have made one.
"I'm not going to try to influence the outcome," Dewar told HuffPost during a one on one interview in Vancouver Saturday.
Dewar's spokesman, Joe Cressy, cast doubt on the influence of Singh's second-ballot endorsement, noting that the Ottawa MP's campaign has done strong outreach work with NDP members in the South Asian community.
"In our meetings, phone banking, and the response to our Punjabi-language radio advertising, we have received strong 1st and 2nd ballot support. To say that Martin Singh's supporters will follow him en mass on the 2nd ballot is simply incorrect," Dewar's spokesman said.
Despite recommending Mulcair, Singh said he wants to stress that "my first choice, is me," noting that he has signed up 10,000 NDP members.
You can read Singh's full statement on lending support to Mulcair here.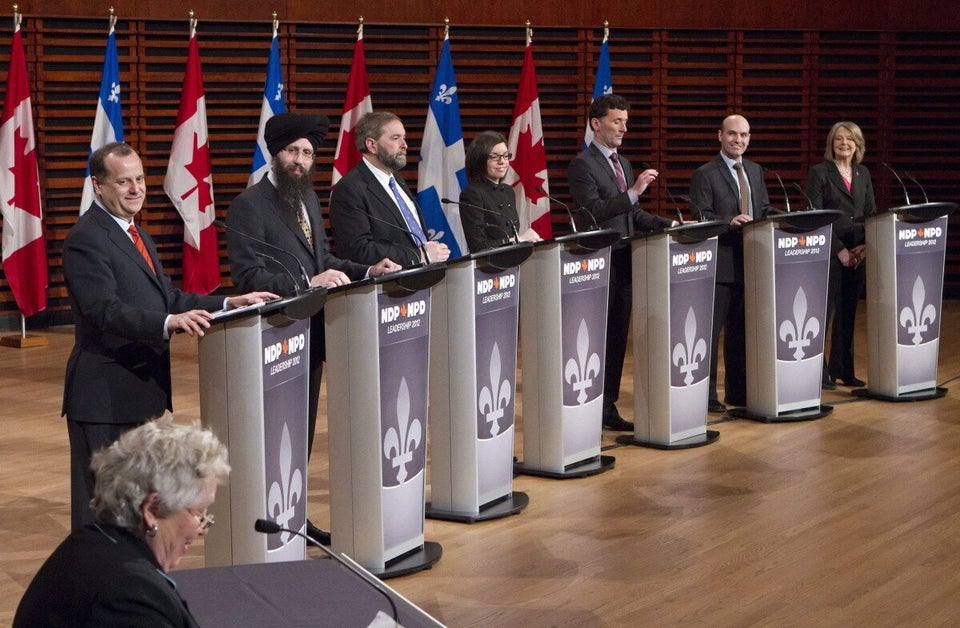 NDP GOES 1 ON 1 WITH HUFFPOST