Sitting in the Quebec Liberal caucus in 2001, now NDP Leader Thomas Mulcair had nothing but praise for Margaret Thatcher's neoliberal agenda and right-wing politics.
In a clip circulating on social media Tuesday, Mulcair praises the former British prime minister for being a "wind of liberty and of liberalism in the markets" and making her country one of the most productive in all of Europe. (Watch video above.)
In a speech in a parliamentary committee, Mulcair took aim at the left-wing Parti Québécois, saying they meddled too much in the private market.
He complained that Quebecers were the most taxed in North America, that they had little money left in their pockets to buy a computer or connect to the Internet. He criticized the PQ for wanting its departments and agencies to have tentacle-like reaches into the private market and complained that "people had to wait for corporate welfare cheques before investing" in the province.
"In Quebec, the government is so omnipresent and plays in so many sandboxes at the same time that we can no longer speak of a free market," he said in the speech.
"A government should never have the pretension of being able to replace the free market. It does not work. It didn't work in England. Up until the time of Margaret Thatcher, that is what they tried, the government had its nose in everything," Mulcair said. "Interventionism is a failure…. The best way for a government to create riches is to let the free market thrive and get off the backs of businessmen and women."
The NDP is traditionally pro-union and left of centre. Thatcher is known for trying to reduce the power of trade unions as well as introduce privatization of state enterprises.
At an event in Surrey, British Columbia on Wednesday, Mulcair was asked if his views of Thatcher have changed.
Mulcair said his "35 years in public administration" have taught him that there are certain things that work and others that don't.
"It's not surprising that I'm in favour of the things that work," he said. "My number one priority is to get good services to the public. That hasn't changed and that's what that statement was about — making sure the public gets the best services possible.
"My priority is also to reduce inequality in our society and to create opportunities. That's what I've always worked towards and that's what I'll continue to work for."
NDP spokesman Karl Bélanger told HuffPost Tuesday that Mulcair's statements from 14 years ago were being "deformed." Bélanger said Mulcair noted at the time that he thought governments did have a role to play in delivering services to their population.
Mulcair's NDP has promised more social spending in the form of national $15-a-day daycare plan and large increases in the corporate tax rate.
The party has also said, however, that it will not raises taxes on individuals and plans to drop the small-business tax rate.
Translation by Althia Raj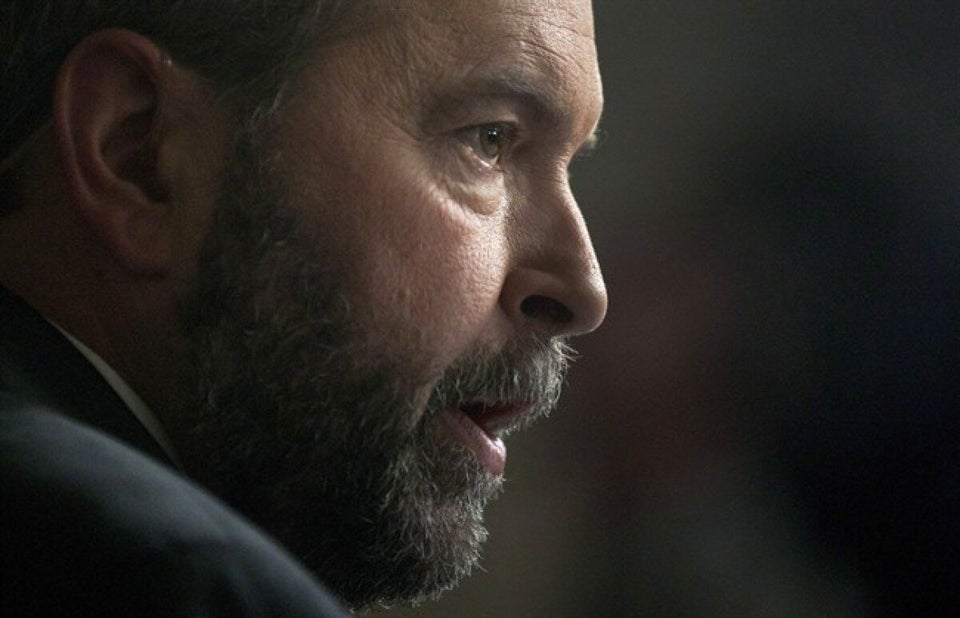 Thomas Mulcair