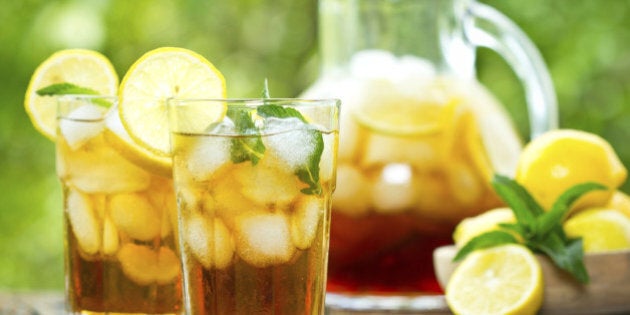 Ever crafted yourself a heavenly cool, luxury iced tea? How about a crisp tea infused cocktail? If not, you've been missing out.
Try quenching your thirst with these easy recipes that are not only sure to impress your taste buds, though will also make you look like a pro if you have guests over. I've designed these recipes to be equally satisfying with or without alcohol, though let's face it: With summer on it's heels, a little tea cocktail is the perfect sunny day indulgence. Yes, even before 5 p.m. rolls around.
Like my favourite summer cottage saying goes, "Summer isn't here for a long time, so let's make it a good time."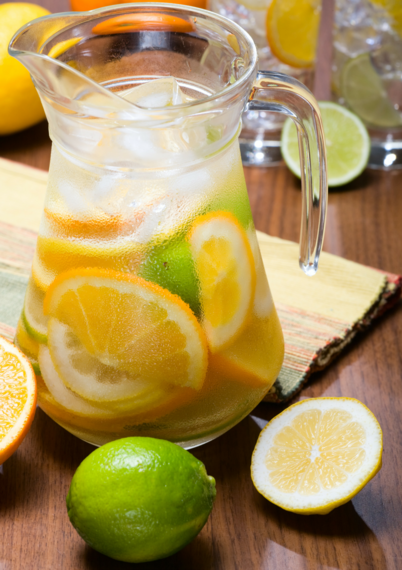 1. Fresh and Fruity Iced Green Tea
When choosing a green tea to have over ice, generally opting for a sencha style (Japanese) green tea is most suitable. Unlike Chinese green tea, Japanese green tea is steamed vs. pan fired which will results in a smooth tasting brew with a hint of sweetness. This style of tea compliments fruit exceptionally. Many teas store offer sencha style teas with fruit blended, which will add another great layer of flavor to your beverage.
3 quarters of a pitcher of steeped fruity green tea of your choice, cooled
1 quarter of a pitcher of apple juice
¼ cup of lemon juice
Use 2 tsp per oz of water for steeping the green tea. (Typically, ¾ of a pitcher will need about 6 tsp of tea leaves, or tea bags.
Steep tea for eight minutes. Let cool.
Add apple juice and lemon juice. Stir.
Garnish pitcher with slices of lemons and/or limes.
Yes, that's it. Just as simple as it is healthy and refreshing. The apple juice adds a great layer of acidity, while the lemon juice brightens this beverage overall. Also, notice how this beverage is completely free of added sugar? Bonus, green tea is loaded with antioxidants and known for it's anti-aging properties - do your body a little good with each sip!
Simply replace ¼ of the tea with a fruit infused vodka. Garnish with lemon wheel.
Pro Tip: When it comes to brewing green tea, always remember to not use boiling water. Doing so can result in burning the tea leaves and creating a bitter, astringent taste. (Seriously, this tip is a life changer for any tea lover)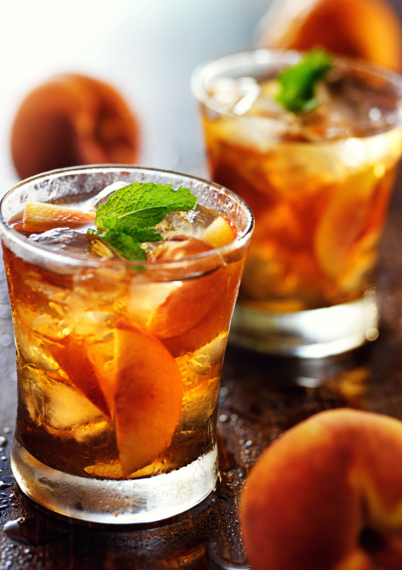 2. Just Peachy Black Iced Tea
A modern twist on a traditional black iced tea.
Grab your favourite English Breakfast or Orange Pekoe blend, and morph it into a tasty treat that is sure to please any crowd, suggested pairing: Warm, sunny days.
10 TSP's of black tea, or tea bags
1 cup of peach nectar (Found in juice isle)
1 cup of sugar, or sweetener substitute
4 Fresh Peaches
Bring 4 cups of water to a boil, remove from heat and add tea.
Let tea steep for about 10 minutes.
Remove tea and add sugar to hot water, stir until dissolved.
Add peach nectar and stir.
Pour tea mixture into large pitcher and stir in 10 cups of ice water.
Add sliced, fresh peaches and serve over ice.
*Makes one gallon of peach iced tea.
Pour 1oz of bourbon into a glass filled with ice. Pour iced tea mixture over top. Also garnish with fresh peach slices. Bourbon has an unassuming layer of sweetness and vanilla, complimenting this black tea and peach combo.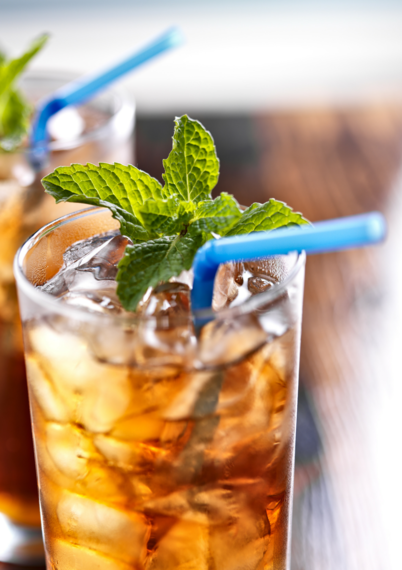 When you think of cooling down on a warm day, mojitos can often come to mind. However, without rum, this herbal iced tea is caffeine free and baby bump approved for those with a little one along the way, or a kid friendly. The option to add rum, just makes this brew the ultimate drink for any summer family get together.
10 TSP Herbal mint blend of choice
Bundle of fresh mint
¼ cup of lime juice
1 cup sugar or sweetener substitute
Place water in a medium pot and bring to a simmer over high heat. Remove from heat, add tea and half bundle of fresh mint. Let steep for 10 minutes.
Once the tea has steeped, discard tea, the sugar, and stir until the sugar has completely dissolved. Let cool. Refrigerate.
Once the tea is cold, remove the mint and stir in the lime juice. Taste and adjust with more lime juice or sugar as desired. Serve over ice with a sprig of mint.
Muddle mint into a martini shaker. Pour 1oz of rum and 1 cup of iced tea into a martini shaker with ice. Shake, pour entire contents into glass. Watch your guests look at you in awe as you show off your 'mixology' skills.
For video instructions on easy DIY iced tea, checkout ourdemo here: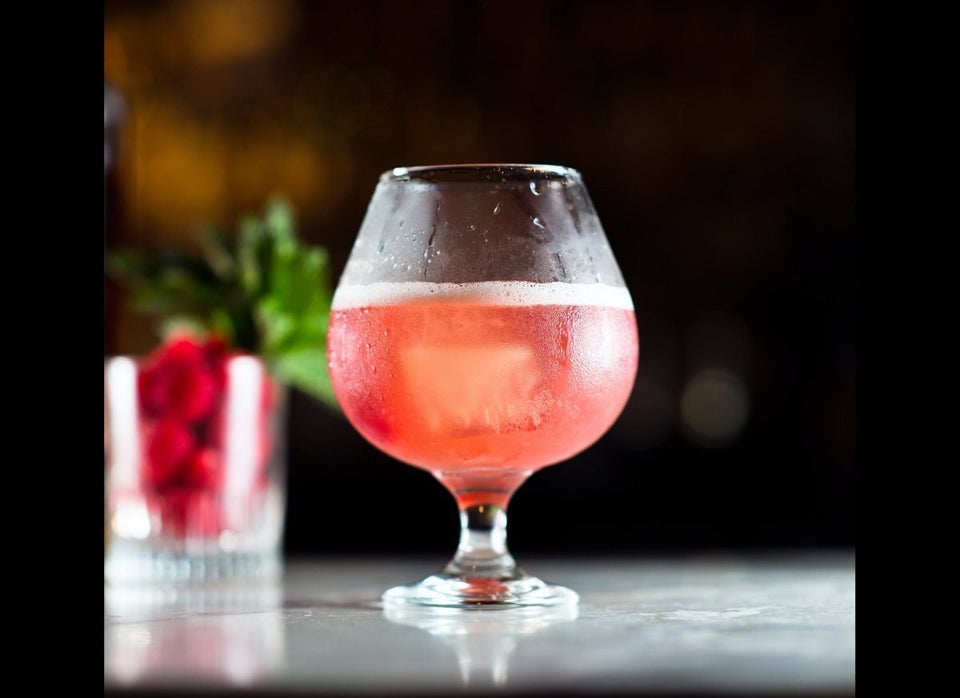 50 Summer Cocktails