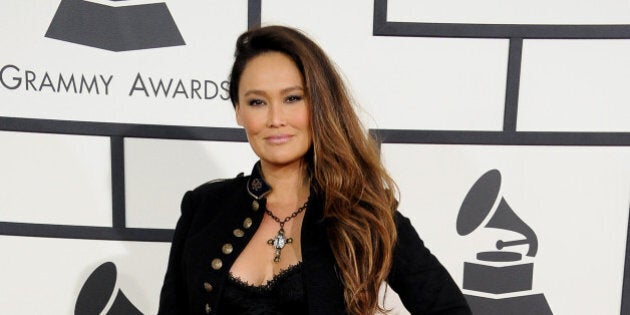 When we saw Tia Carrere on the 2014 Grammys red carpet we immediately had 1990s nostalgia.
First of all: Tia where have you been? Secondly: would you please make another "Wayne's World"?
Ok, now that that's out of the way.
The gorgeous "Lilo & Stitch" actress looked fantastic, natch, in an all-black ensemble that featured a black lace bustier dress (rawr!), a cropped jacket with gold buttons and matching trim and an in-your-face necklace.
Looking as if she hasn't aged a day since she played the covetable Cassandra, the 47-year-old tweeted a cute pic of herself on the Grammys red carpet on Sunday evening.
Hey girl! We like your big hair and vixen va-va-voom makeup!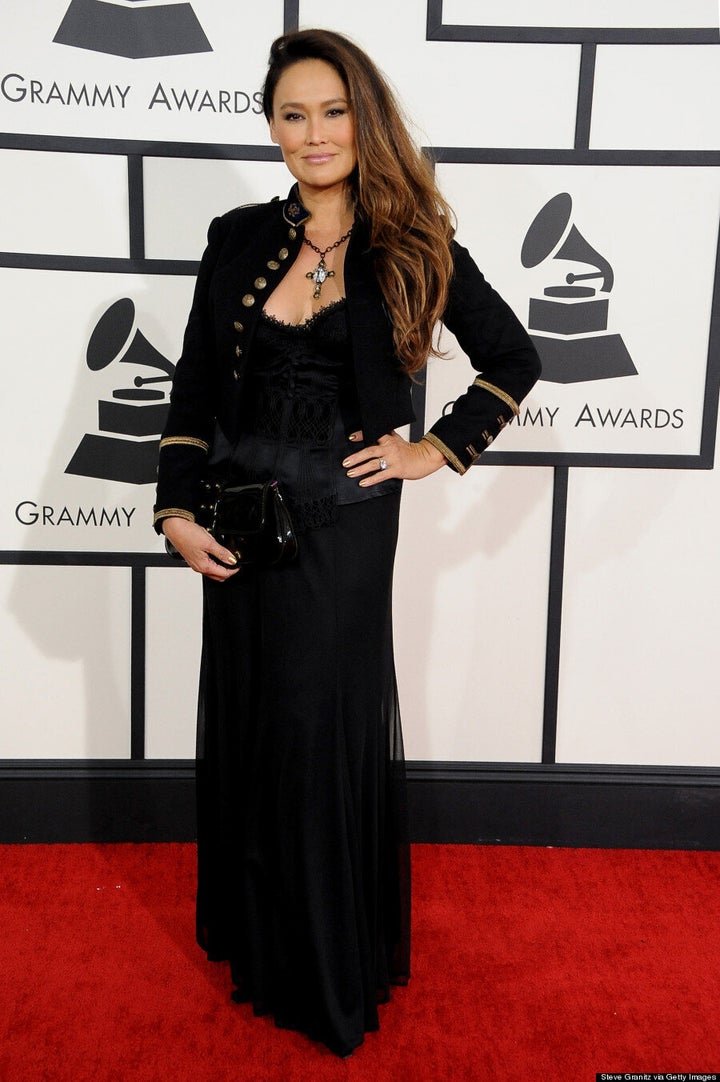 More red carpet looks from the 2014 Grammys: