A few MPs got their knickers in a twist after a Liberal member's statement was cut off by the assistant deputy speaker because he forgot to wear a tie.
In the House of Commons on Monday, Toronto MP Nate Erskine-Smith started to speak on the different kind of debts saddling Canadians when Anthony Rota interrupted him.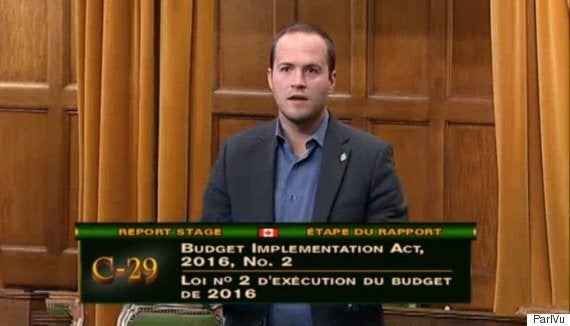 "There is a rule that you can be in the House and you can vote in the House without a tie, but unfortunately, I am going to cut it off. I just noticed the honourable member does not have a tie, I am going to have to ask him to sit down," Rota said.
"I am sure it was a great question."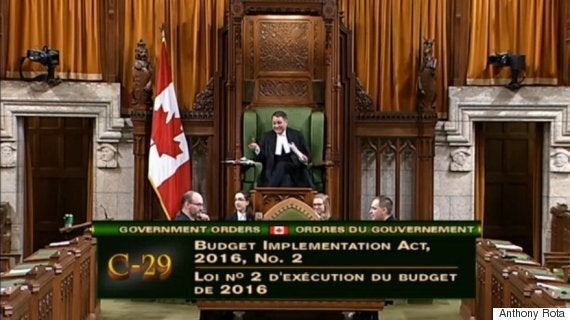 But the matter didn't end there. Transcripts show MPs of all political stripes chipping their two cents in an unexpected meditation on the arbitrary standards of contemporary male business attire.
Alistair MacGregor used his allotted time to reach out across the aisle to Erskine-Smith, offering him an opportunity to borrow one of the "very stylish" ties available in the NDP lobby.
"The rules have changed in workplaces since 1987."

—Anthony Housefather
Liberal MP Anthony Housefather balked at the ruling, pressing the assistant deputy speaker for a quick explanation behind his decision to cut off Erskine-Smith for his sartorial miss.
But former Conservative government house leader Peter Van Loan jumped in to cut him off, saying the rule is to wear a tie.
Housefather responded: "Excuse me, but the rules are for contemporary business attire. The rules have changed in workplaces since 1987, the last time the Speaker, I believe, ruled on this issue."
He reminded his colleagues in many workplaces today men are no longer required to wear the decorative garment.
Members briefly moved on to continue discussion of the budget implementation act before Rota circled back to end the minor kerfuffle — this time armed with an excerpt from page 605 of the "House of Commons Procedure and Practices" regarding attire.
Speakers have ruled that all Members desiring to be recognized at any point during the proceedings of the House must be wearing contemporary business attire. Current practice requires that male Members wear jackets, shirts and ties. Clerical collars have been allowed, although ascots and turtlenecks have been ruled inappropriate for male Members participating in debate.
"I just wanted to clarify that in case anyone was wondering," said Rota. He reminded MPs who wish to speak in the House, but can't find a tie, that they have staff who can help.
"And we have some ties sitting up front. They may not like the look of them, but they are ties and they would fit the bill," he said.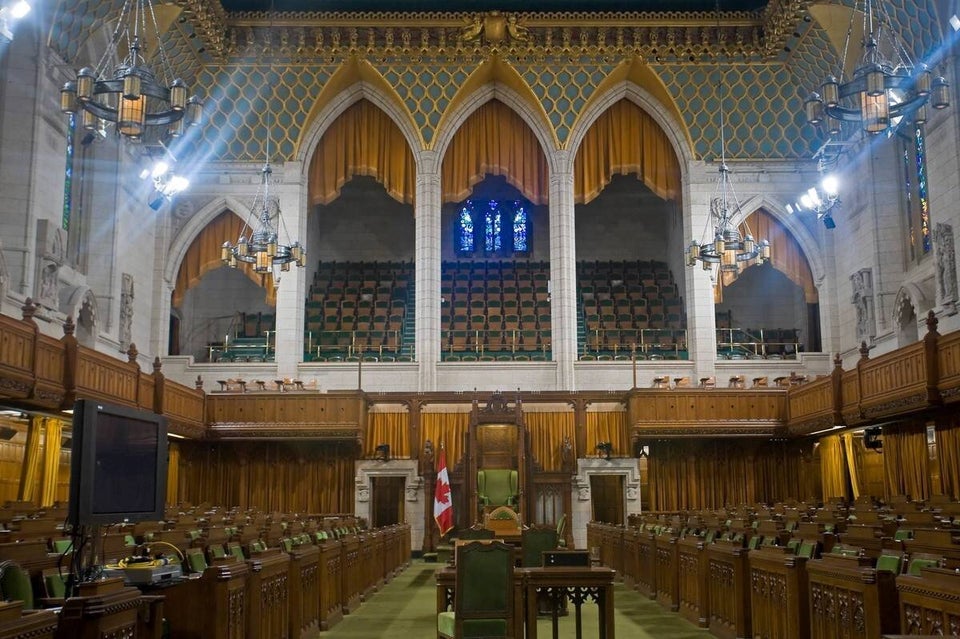 How Much Are Federal Politicians Making? (2016)