If you've never participated in the advanced ordering process for the Toronto International Film Festival before, it can be a bit of a bewildering experience.
Selection of My Choice Regular Flex and Premium Flex packages begins Saturday, August 24, 2013. From August 24 to August 27, TIFF members will select their packages. From August 27 to August 30, the general public will select their packages.
If you previously purchased a ticket package, you should have received your start time from TIFF by e-mail by now; if not, contact the festival for help. Note that TIFF members generally select first in descending order of their level, followed by everyone else, who are each given a randomized start time.
If you purchased a My Choice Back-Half or Daytime package, your selection window will be on September 2.
If you purchased a TIFF Choice package, you will be e-mailed the movies selected by TIFF for you on August 31.
For My Choice Regular Flex and Premium Flex package holders, you have from your assigned start time until August 30 at 7:00 PM Eastern to sign in and complete your selections. If you fail to log in during this period, you will have to wait until September 2 at 9:00 AM Eastern before you will be allowed to log in again. Note that the website will be down for maintenance between 1:00 AM and 4:00 AM every day. If you don't have internet access, you can also make your selections at the Festival Box Office or by phone, but only after your start time.
Note that once you log in, you have a maximum of one hour after your first selection to make the remainder of your selections and check out. If you exit without checking out, your choices will not be saved and you will receive vouchers instead that can be redeemed for films later. If you don't use up your allotment of tickets, you will receive vouchers for the unused portion. Once you have logged in, you cannot log out and re-log in again at a later date; all your choices must be made during the same session.
If you bought multiple packages, you will receive a separate login for each package. You will need to login separately for each package and make the selections independently. Your start times may or may not be different for each package, depending on when you bought them. I would recommend completing and Premium packages before Regular packages, as Premium tickets have a smaller inventory and sell out quicker.
Before starting, make sure you have your username and password that you used when you signed in to the TIFF site to originally buy your packages, along with any package codes.
If a screening is marked off-sale, it is sold out. But before you check out, go back and check the film again, as inventory may have be released by other people who changed their minds.
If you encounter any error messages when filling out your order online, try clicking the By Schedule or By Title buttons; do not try to logout.
When you check out, note any reservation number displayed to you. You should be e-mailed this number, but it's good to note it just in case.
For more information on the online selection process, consult my Advance Ordering page where I try to explain the process with examples from how the process worked in 2012:
Now, if you haven't purchased a ticket package, don't worry. Starting September 1, 2013 at 9:00 AM Eastern, you will be able to buy individual tickets to films online, by phone, or in person at the Festival Box Office. Check the official TIFF site for more details.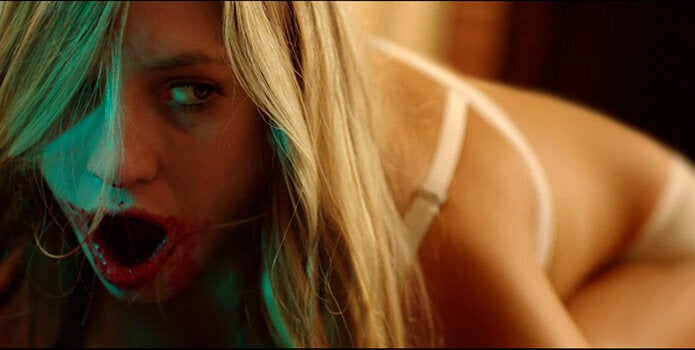 TIFF13 Highlights
Popular in the Community