"Metallica Through The Never," the rock band's bold new 3D concert film which just enjoyed its world premiere at the Toronto International Film Festival, was shot at a pair of concerts in Edmonton and Vancouver last year. Their last live DVD, 2012's "Quebec Magnetic," was filmed over the course of two shows in Quebec City in 2009.
This isn't just a coincidence: shooting all of their concert footage in the Great White North is all part of a greater plan for the heavy metal heavyweights.
"It's all been a five year journey to try to get to the Toronto Film Festival," Metallica drummer Lars Ulrich confesses to HuffPost Canada Music with a smirk. "And we figured with Canadian Content, we would have a better shot if we shot it here in Canada. So we've had this planned for a long time."
In all seriousness, though, the band have developed a unique fondness for the shows and fans above the forty-ninth parallel.
"I don't want to butter you guys up too much, but honestly we've always had a special relationship with Canada," Ulrich continues. "We did our first next level, full run of only Canada in December of 1986, coast to coast. In December, I'll emphasize that December part. And we hit the Rimouskis of the world, the Chicoutimis of the world, the Thunder Bays and the Hamiltons and whatever else and... Did I say December? Since then there's been a particular love affair between Metallica and Canada."
"Canadians have so much love for Metallica," guitarist Kirk Hammett agrees. "It's very, very evident all across the country. I mean, every time we come here, we sell out instantly. We play the shows and the fans are always so great and the people are always so great. Canada is a very welcoming place for Metallica."
Given the band's almost uniformly positive experiences with the fans and the crews of Canada (and maybe the tax breaks, too), it made perfect sense to stage and shoot the hits-laden concerts that went into making "Through The Never" here.
"We've always felt comfortable filming stuff up here. And obviously everyone knows that there are great crews here, good production deals to be had, that kind of stuff. So it's a friendly environment. All things Canadian are very friendly."
"Even your rioting," adds "Through The Never" director Nimrod Antan.
Hammett has a similar fondness for Canada's cuddly brand of violence and menace, it seems. He actually got to watch the 100,000-plus crowd of fans swarm the Plains of Abraham before Metallica's appearance at 2011's Festival d'ete in Quebec City and it left a lasting impression on him.
"To watch that many people come onto the field all at once when they opened the doors... it was amazing. It was like a battle, but no one had weapon and no one was pissed off. Everyone was happy."
The guitarist was just as impressed with the live crowds at the Edmonton and Vancouver "Through The Never" shows, and he considers their performances just as important as anyone else's in the final film.
"I keep saying this: there's a couple of factors that don't get proper credits at the end of the film. That's the stage and it's also the audience, because they totally brought it to the film. They were great. Edmonton and Vancouver were rocking audiences."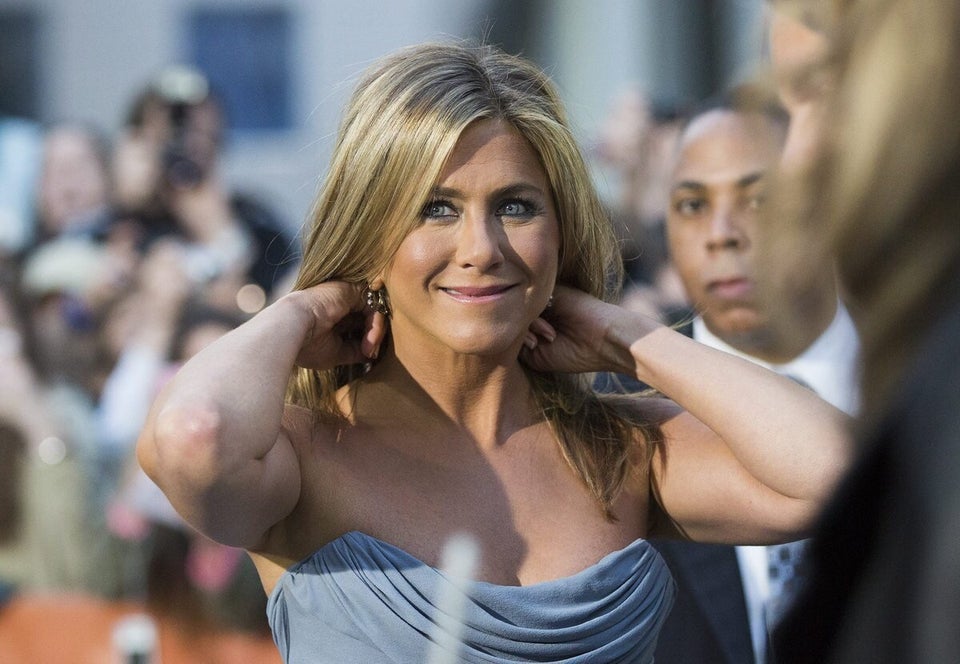 TIFF 2013 Red Carpet
Popular in the Community