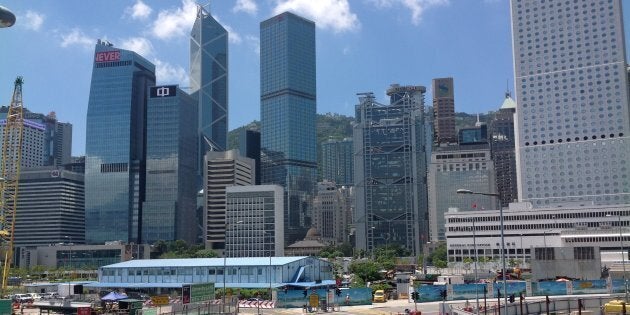 Recently a potent symbol of China's hold over Hong Kong sailed into the former British colony: China's first aircraft carrier, the Liaoning, made its maiden port call. The event came just a few short days after Chinese President Xi Jinping made his first visit to Hong Kong since taking office.
How things have changed since Hong Kong was handed back to China 20 years ago. At the time, British and Chinese drafters created a handover document that promised to preserve a "one country, two systems" model and a "high degree of autonomy" for 50 years. The agreement had given China control over Hong Kong's foreign and security affairs, while the former colony was to have controlled its own political system and legal, economic and financial affairs.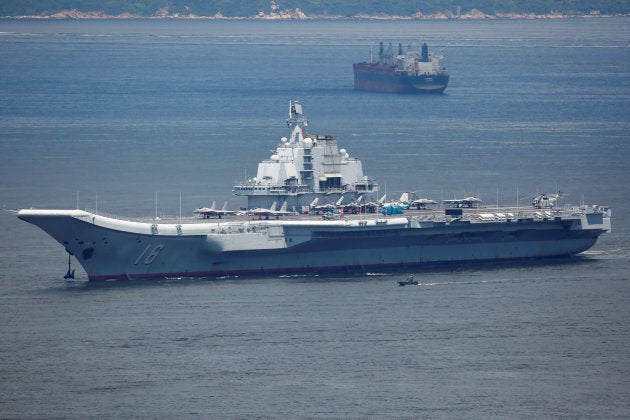 It is now abundantly clear that Beijing does not intend to provide full democracy for the people of Hong Kong, and that the handover treaty isn't even worth the paper its is signed on. China's Foreign Ministry said as much by declaring that it has "no practical significance."
The Foreign Ministry statement came on the eve of 20th anniversary of the July 1, 1997 handover. President Jinping headlined the celebrations as well as the swearing in of the new Chief Executive, Carrie Lam. As if to eradicate any lingering doubt about China's message to the pro-democracy movement and calls for self-determination, Jinping said upon departing: "Any attempt to endanger China's sovereignty and security, challenge the power of the central government... or use Hong Kong to carry out infiltration and sabotage activities against the mainland is an act that crosses the red line and is absolutely impermissible."
Beijing's blatant disregard for the Sino-British Basic Law must cause fear and shock among pro-democracy campaigners in Hong Kong, who have fought a long and stoic battle to preserve human and democratic rights for the 7.4 million residents. Already anyone who shouts too loudly about independence or human rights is liable to severe treatment by Beijing: at least five Hong Kong booksellers who sold books critical of the Chinese Communist Party have gone missing, and six elected Hong Kong lawmakers who advocated independence from China lost their status after intervention from China.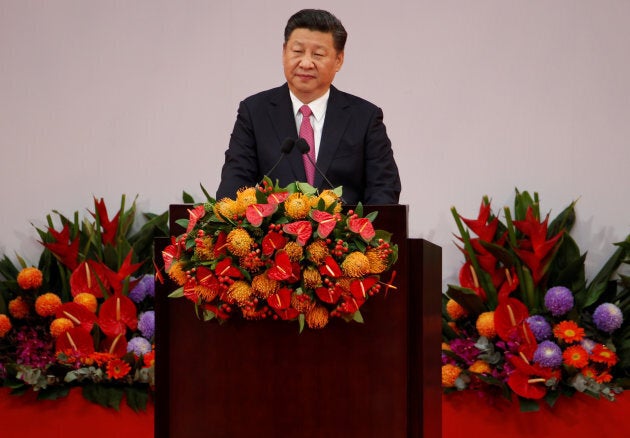 What scares and infuriates Beijing the most is a repeat of the Umbrella Movement protests, which paralyzed Hong Kong's central business district for 79 days in 2014. It was a call for fully democratic elections for the territory's Chief Executive. But for Beijing, the sit-in brought back horrifying images of the Tiananmen Square protests on 1989.
The writing on the wall for Hong Kong can be traced as far back as 2003, when the then-administration of Chief Executive Tung Chee-hwa tried to ram through an anti-subversion bill with minimal public consultation. President Jinping is now calling for a restoration of the proposed national security law and is exhorting Mrs. Lam to "strike and contain independence activities."
While Britain deserves blame for signing what many people back in 1997 considered a flawed agreement, it does deserve credit for preparing the colony as best it could for the new landlords -- leaving behind a world-class infrastructure (including the world's busiest container port), a professional civil service, a thriving media sector and strong guarantees for preserving its status as Asia's premier financial centre. Significantly, it left behind the Independent Commission Against Corruption (ICAC), a graft-busting agency that was well-funded, boasted a professional team of investigators and did not exempt the richest and most powerful people in Hong Kong from prosecution.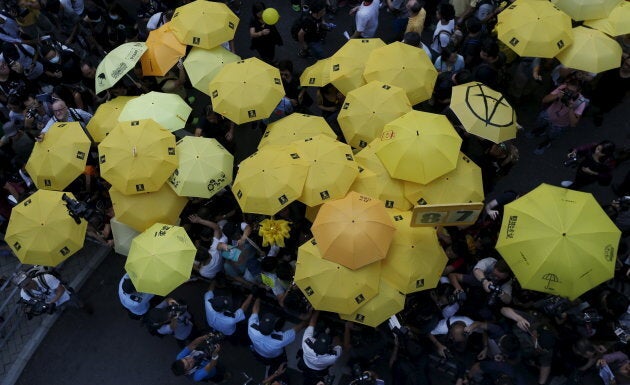 During a visit to Hong Kong last year I found that, increasingly, Hong Kong is becoming more of a Chinese city: Mandarin (as opposed to the southern Cantonese dialect) is increasingly heard on the streets, Chinese corporate giants (many with state links) are dominating the Hang Seng index, throngs of Chinese tourists are cramming into the city and the orderly planning that was a hallmark of British stewardship is little to be seen. Rampant development and land reclamation is turning what was one of the world's magnificent harbours into a congested stream. Some one million mainlanders have reportedly moved to Hong Kong.
Giant infrastructure projects -- such as a high-speed railway -- do not get built with the speed and efficiency seen under British rule, and public housing hasn't been expanded since the handover -- triggering a housing crisis. The controversial Hong Kong-Zhuhai-Macau bridge project has been plagued by cost overruns, industrial accidents and a scandal involving the use of fake cement.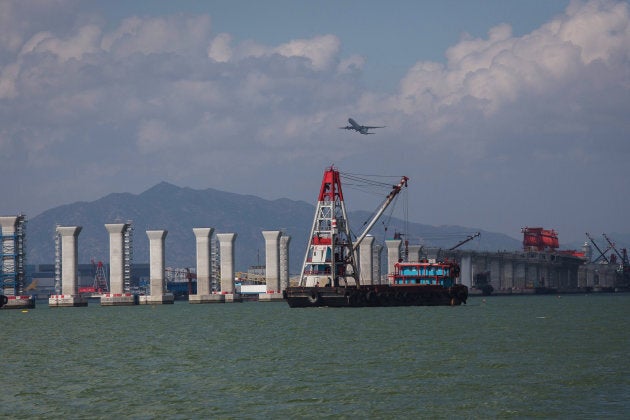 Analysts blame a dysfunctional legislature for a deadlock that has delayed approval of badly needed infrastructure and housing policy reform.
Wherever the blame lies for the current state of Hong Kong, its millennials are voting with their feet. A recent survey indicated that 80 per cent are unhappy with the political situation and that almost 60 per cent of young Hongkongers want to emigrate. Given that, like Singapore, Hong Kong has little natural resources, the prospect of a brain drain would have serious consequences for its prosperity. That Beijing is pushing for the introduction of compulsory national education in Hong Kong schools will only accelerate this trend.
Faced with a choice between prosperity and stability for Hong Kong or sovereignty over it, Beijing will always opt for the latter — no matter what the cost.
Hong Kong is currently at a delicate crossroads. China needs to do everything possible to retain its status as a premier financial centre -- one which will retain and perhaps even attract back its best and brightest. At the same time, China needs to allow the former colony to evolve democratically in accordance with the pledges it signed back in 1997. But faced with a choice between prosperity and stability for Hong Kong or sovereignty over it, Beijing will always opt for the latter -- no matter what the cost.
It is clear that independence -- even universal suffrage -- will never be an option for the pro-democracy camp, but it is in no one's interest to kill the golden goose which has laid some pretty impressive eggs over the past decades.
Follow HuffPost Canada Blogs on Facebook