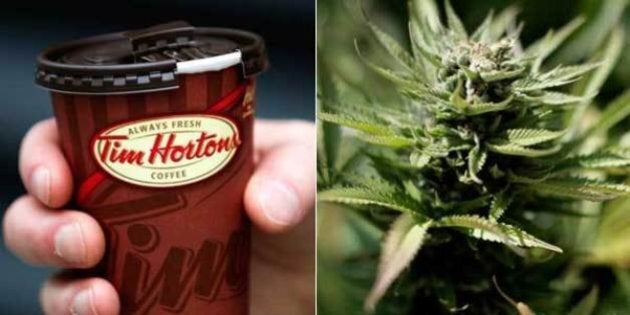 That's the message Dana Larsen is getting after he learned that the website for his campaign to decriminalize marijuana had been blocked on the coffee franchise's WiFi networks, only days after being told not to hold meetings at its restaurants.
Larsen recently completed a tour of approximately 40 stops in B.C.'s Interior and on Vancouver Island, where he held campaign meetings at various coffee shops including Tim Hortons in Port Alberni and Victoria.
UPDATE: Tim Hortons has restored access to Sensible BC's website as of Thursday afternoon.
Two weeks ago he got a call from the company's head office to stop meeting at its coffee shops.
"I went online and checked meetings at Tim Hortons and there's plenty of people out there advertising that they're meeting at Tim Hortons with all kinds of meeting groups," Larsen told The Huffington Post B.C. at a Vancouver campaign event on Wednesday night.
"I don't know exactly why they singled us out."
About a week later a supporter told him that he couldn't access the campaign's website on the Tim Hortons WiFi network.
This is what HuffPost B.C. got when we tried to access the Sensible BC website at Tim Hortons on Wednesday: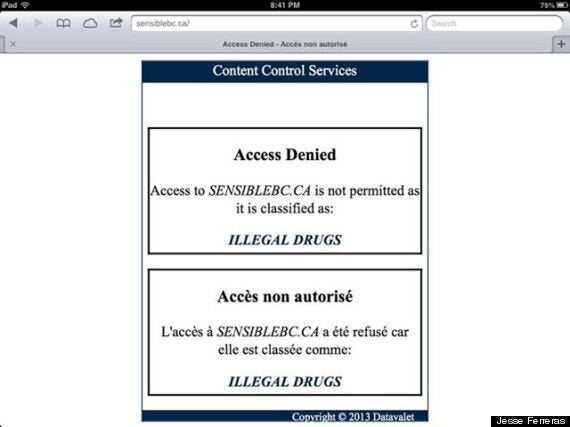 "I don't know if it was because after [telling us not to meet in their coffee shops] they blocked it, [or] whether it's a coincidence, but either way I don't really think that's cool," Larsen said.
Tim Hortons spokesperson Alexandra Cygal said the company discourages organized events at its locations by any groups or political parties, regardless of cause.
She added that Sensible BC's website should never have been blocked and that access was granted to the site after receiving a request to unblock it last week.
However, the site still couldn't be accessed at a Tim Hortons on Wednesday night because it was classified as "Illegal Drugs."
This isn't the first time that Tim Hortons has run into controversy surrounding its WiFi network. The company expressed regret in July that access to LGBT news site DailyXtra.ca had been blocked over concerns that it was not appropriate for all ages.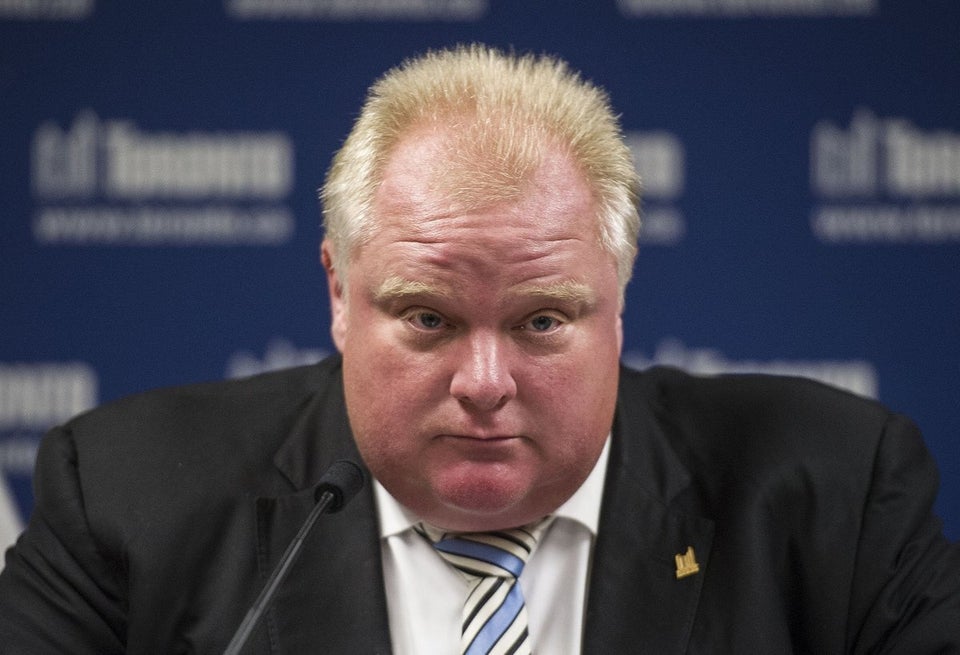 Canadian Politicians Who Tried Pot