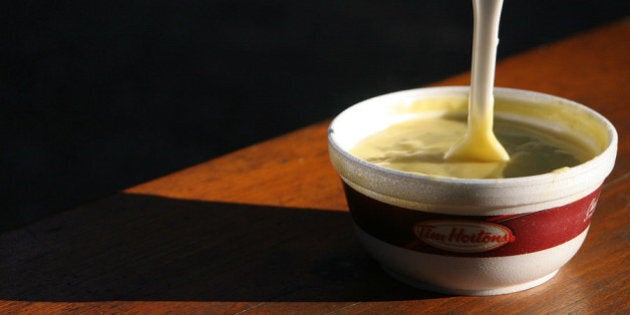 A Tim Hortons franchise in Quebec has been ordered to pay a customer more than $69,000 after the woman was scalded by a hot soup, the Montreal Gazette reports.
According to the Gazette, city of Montreal employee Lucie Laflamme sued the Timmies franchise over a 1998 incident in which a single spoon of cream of potato and bacon soup caused burns that resulted in years of suffering.
Laflamme had asked for $2 million, but the court awarded her 33,333 for damages, and $36,121 for costs, plus interest, the Gazette reports.
Tim Hortons's defence was seemingly damaged by the fact it did not record soup temperatures on the day of the incident, as it was supposed to do. But the judge noted that Laflamme could have minimized the damage by blowing on the soup before eating it.
Fast food chains often face complaints of their products being served too hot, and Tim Hortons is no exception. In the case of the Winnipeg woman who campaigned for changes last fall, it was a cup of green tea that was spilled in the aftermath of a car accident.
Lisa Marchant says she suffered second- and third-degree burns on her left side as a result of the incident.
Marchant had not filed a lawsuit against Tim Hortons at that time, but urged the government to come up with regulations addressing overly hot drinks.
"It is too hot," she said. "It should be lowered. I couldn't imagine my burn on a baby's face."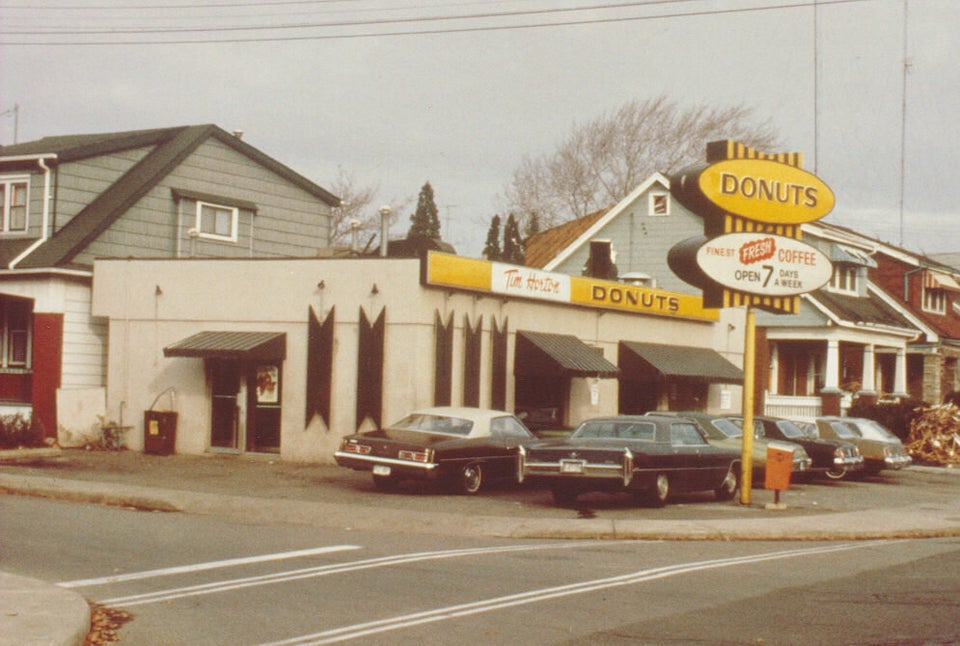 50 Years Of Tim Hortons (2014)