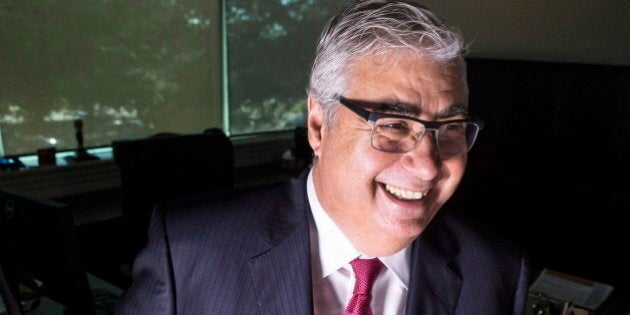 The CEO of Tim Hortons is warning that cutting off the temporary foreign worker (TFW) program to restaurants could mean longer wait times and more incorrect orders at Timmies locations.
"If you don't have access to some of the foreign workers where they are required it will ultimately also impact on the Canadians that work in that area, because we can't really deliver on the promise that we want in terms of delivering quality service," Caira told Bloomberg.
Caira was in Ottawa this week to attend a mayor's breakfast, where he told the audience that, when it comes to being competitive in business, Canadians may need to toughen up a bit.
He explained: "I'm not talking about rude or being arrogant or being disrespectful. I'm talking about leadership. I'm talking about being bold, being first, being proud. I'm talking about being daring."
Caira's comments on the foreign worker program come days after Employment Minister Jason Kenney announced reforms that, among other things, place a ban on restaurants hiring TFWs for entry-level jobs in areas with unemployment rates higher than 6 per cent.
The changes also place a cap on the total number of TFWs at a workplace to 30 per cent of all staff. That limit will be gradually reduced to 10 per cent by 2016.
In comments to media, Kenney has suggested the reforms are the first step to eliminating the TFW program altogether.
But Kenney estimated "several thousand" businesses would be forced to close down if the program were abruptly cancelled.
Tim Hortons' Caira is clearly hoping the Conservative government will not follow through on its intention to phase out the program.
"We hope to engage with the government" to create some "flexibility" to hire TFWs, Caira told Bloomberg.
"We have had good success with the program. Where there is some hiccup along the way, we deal with it quickly and very seriously," he said.