Canada's most important institution, Tim Hortons, is betraying us all.
The coffee chain is introducing poutine doughnuts in honour of Canada 150. The limited edition pastries will only be available on July 1.
The catch? They're only being sold in the United States.
The poutine doughnut is actually a honey-dipped doughnut covered with gravy, cheese curds, and Tim's potato wedges, Thrillist reports.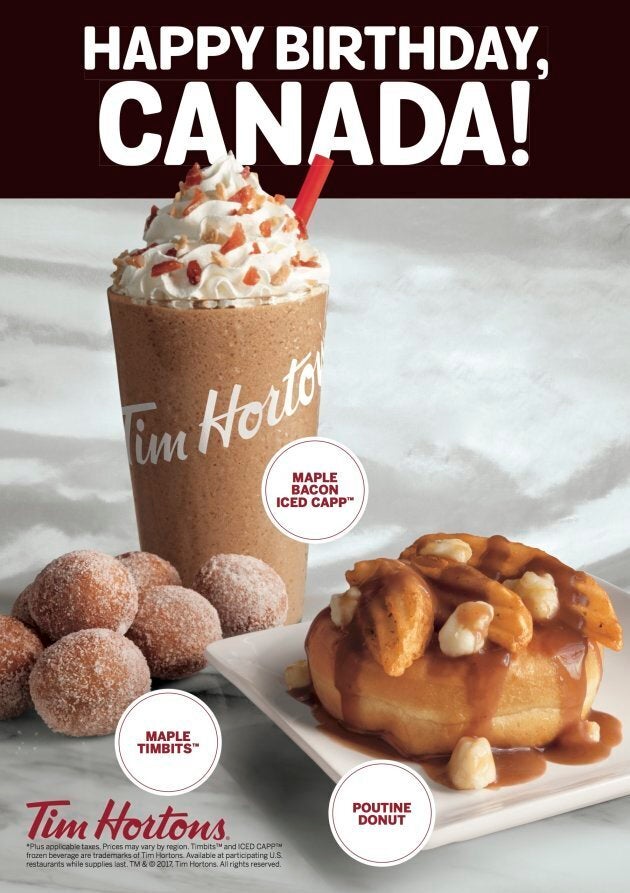 "At Tim Hortons restaurants, we're proud of our Canadian heritage and we want to share a piece of that in the United States," Felipe Athayde, Tim Hortons U.S.'s executive vice president, said in a press release. "Our new Canadian inspired treats are a great way for Americans to get in on the 150th celebration of their friendly neighbor next door."
Though the chain has hundreds of American locations, it is only offering them in five, according to Fox News: Derby, N.Y.; Hamburg, N.Y.; East Aurora, N.Y.; Rochester Hills, Mich.; and Columbus, Ohio.
The chain is also offering Americans a Maple Bacon Iced Capp on Canada Day.