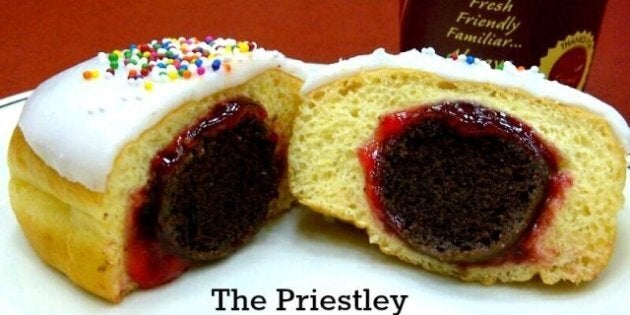 In the land of Canadian heartthrobs, Jason Priestley quite rightly comes before Ryan Gosling, at least chronologically — it just took Tim Hortons a couple of weeks to make up the difference.
Following the Canadian-themed episode of "How I Met Your Mother" on Monday night, wherein the former "Beverly Hills 90210" star, originally from Vancouver, noted how he created "The Priestley" at a Tim Hortons when he "crammed a Timbit into a strawberry vanilla," the company decided to make that dream a reality.
As they tweeted on Tuesday afternoon:
.@Jason_Priestley, we loved the idea of 'The Priestley' so much, we made a batch. A Timbit IN a donut? Genius. #HIMYM pic.twitter.com/G0imeqhe
To some, this may sound a tad excessive, but to our ears, fried dough stuffed inside fried dough could be pretty darn delicious. The jelly, however, we could take or leave.
It doesn't get much more Canadian than our country's love for their iconic doughnut chain named after a hockey player, from the commercials that pull at our heartstrings to the local sports teams proudly sporting their orange jerseys. But does this mean they'll soon be producing dishes named after our favourite celebrities? Not extensively, it seems.
As Priestley himself noted on Twitter, his own personal doughnut has a limited offering:
Sorry to say "The Priestley" will only be available at the Squamish Tim's where it was invented... I'll try for a national toll out soon...
We can only now sit and anticipate what the Shatner might look like.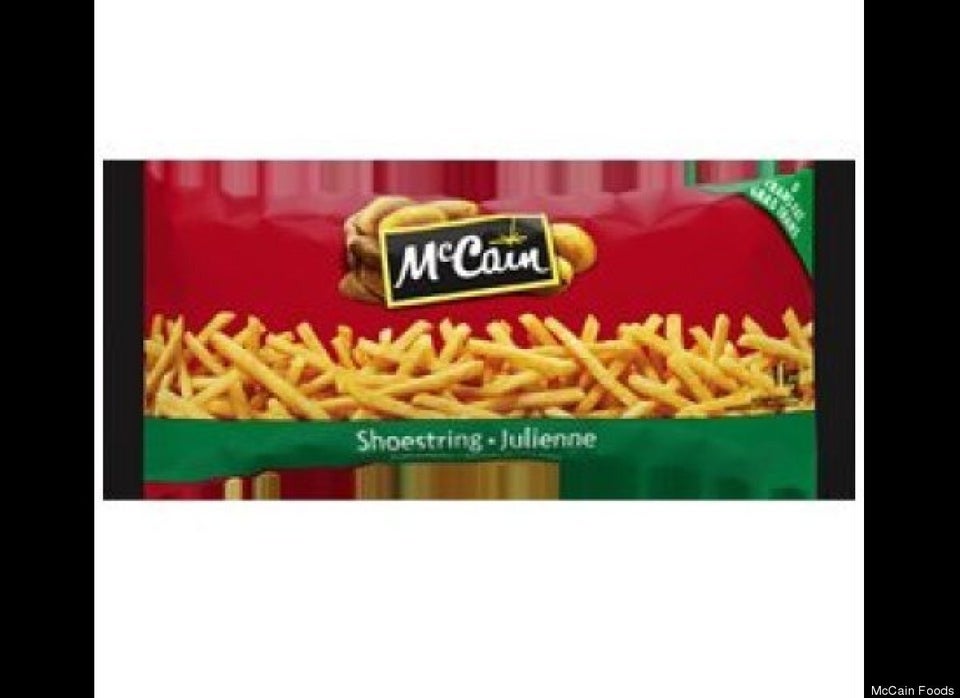 Canadian Food 'Hacks'