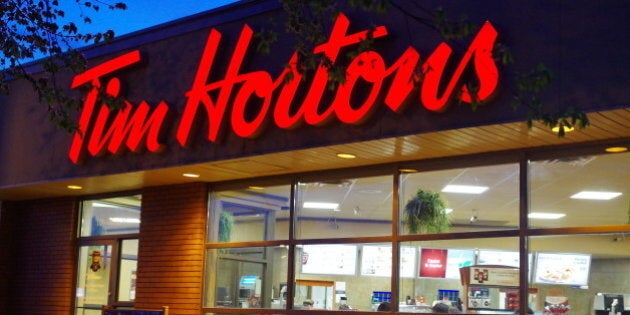 Managers and employees at Tim Hortons locations in New York and Maine say they were let go with virtually no notice this week, amid a round of store closures in the U.S. northeast.
At least one customer said he was mid-meal when Tim Hortons turned off the lights around him.
"The place has a few people sitting eating lunch. It starts to clear out and leaves just me and my buddy left in the place," Doug Taylor of Lewiston, Maine, told the Sun-Journal. "The lights go out and we are told to leave because the place is now closed!"
By Consumerist's count, 15 Tim Hortons locations closed in central New York State on Wednesday and Thursday, along with six locations in Maine.
Customers weren't the only ones taken by surprise. A manager at a location in Syracuse said she was told the night before that she had lost her job.
"Went home and received a phone call that it was it. There is no work tomorrow. So I had to go on and call all of my employees and tell them ... don't show up to work tomorrow. That this is it," Pamela Levison, a Tim Hortons store manager, told TWC News.
Tim Hortons was tight-lipped about the closures, saying in an email to HuffPost that the company "continuously reviews the performance of [its] restaurants," and "decided to close some restaurants in New York and Maine."
It would not confirm the number of locations closed, nor whether more would be closing.
But the move appears to be a retrenchment in the U.S. market, not the start of a withdrawal.
Tim Hortons has around 3,800 restaurants in Canada, nearly 900 in the U.S. and 71 elsewhere. Its executives are now eyeing 10,000 stores worldwide as the chain's long-term goal.
The Tim Hortons chain was bought last year by 3G Capital, a Brazil-based global investment firm that also owns Burger King.