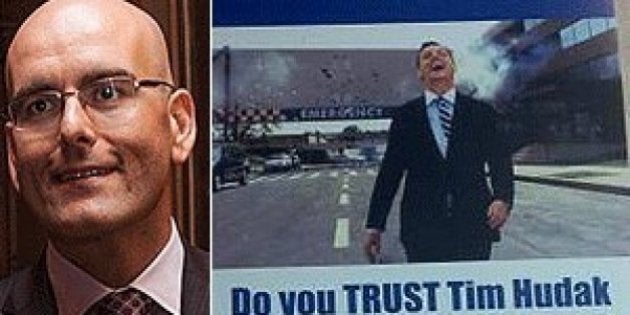 An Ontario Liberal MPP has apologized to Tim Hudak for distributing flyers showing the PC leader laughing as a hospital explodes behind him.
Steven Del Duca's campaign team apparently used a Photoshopped image from Postmedia's Ishmael Daro that shows Hudak imposed over a still from the Batman movie, "The Dark Knight." The pamphlets were sent to households in Del Duca's Vaughan riding, just north of Toronto.
Liberal Leader Kathleen Wynne said Wednesday the image was "not acceptable."
A Tory staffer shared a photo of one flyer on Twitter and wondered if Grits were suggesting Hudak is a terrorist.
Deputy PC leader Christine Elliott also didn't take kindly to her leader being compared to The Joker.
She called the flyers a deliberate, "sickening" attack meant to scare voters into voting for Wynne.
Del Duca took to Twitter to apologize Wednesday morning, calling the pamphlets a "mistake."
With just 24 hours to go in the campaign, Liberals have ramped up their attack of Hudak's pledge to eliminate 100,000 public sector jobs in the first four years of a PC government. Hudak maintains his cuts won't impact healthcare.
Using some of her toughest language to date, Wynne warned Tuesday that a Hudak government could result in dire consequences for Ontarians.
"What he is proposing is dangerous for the people of this province, it's dangerous for children, it's dangerous for the people who are needing health care," she said.
Liberals have also accused the PCs of sneaky voter suppression tactics after 64 household in a southwestern Ontario riding received letters from Tories directing them to the wrong polling station.
Though the Tories say it was an honest mixup, Grits have filed a complaint with Elections Ontario.
Hudak, meanwhile, is accusing his rivals of throwing mud and doing his level best put people at ease about the notion of a PC government.
"The sun is still going to shine, cows will still give milk, the sky is still going to be blue. I know they're going really across the line to try to distort things," he said in Richmond Hill Tuesday.
"But you want to know what's going to be different come June 13 under the PC government? You're going to have hope again."
Polls suggest the Tories and Liberals are neck and neck heading into the vote Thursday.
With files from The Canadian Press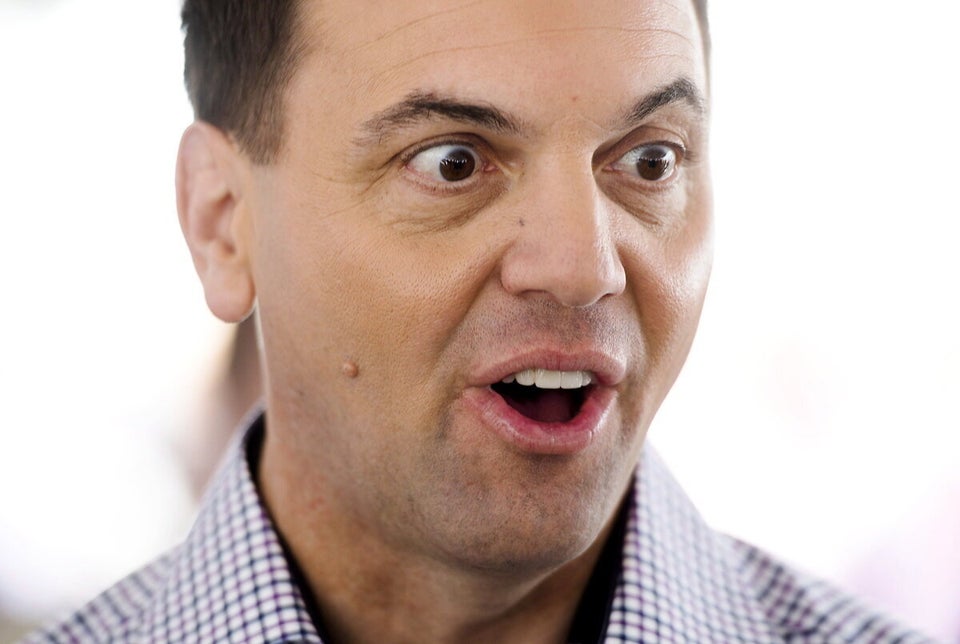 Memorable Photos From Ontario Campaign