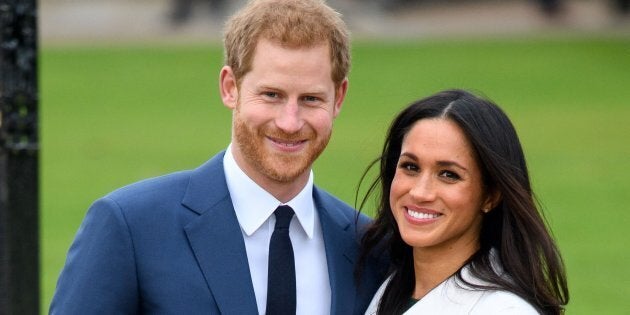 Many of us can only dream about getting up close to the Royal Family. Tim Rooke, Shutterstock's royal photographer, doesn't have to.
Rooke's photos have appeared in dozens of publications and numerous magazine covers.
Rooke will be at Prince Harry and Meghan Markle's May 19 wedding in Windsor, U.K., (his third royal wedding — he also photographed Prince Charles and Camilla Parker Bowles' nuptials and Kate and Will's wedding) where he will attempt to get the perfect shot of the groom and bride.
We had the opportunity to speak with Rooke via email about what it's really like being a royal photographer, and he opened up about why it's hard for him to get the perfect shot of Markle, the nickname Prince Harry calls him, and the photo of Princess Diana that was published everywhere years after her death.
You're photographing Harry and Meghan's wedding — what is involved in your prep to get that perfect shot?
It's difficult to prepare for royal events. They're not like red carpet events where you might have better control of the environment you're in. For example, on a recent tour in Edinburgh with Prince Harry and Meghan, there was a big fixed position for the photographers that was probably 200 yards (about 183 metres) long — and it was surrounded by the public — but they put sections along there for us.
You can't always predict where the royal subjects might go at an event so it's quite hard to anticipate the best position before the event. So much of what you photograph depends on what job you get to do. Sometimes you are lucky, sometimes you are not.
Why is it so hard to get the perfect shot of Meghan?
I haven't had a lot of opportunity to photograph Meghan yet. I've mostly only been able to capture her on big event pieces. That being said, we like to get fashion shots of what she's wearing on these occasions, but they are often hard to get because she's always holding Harry's hand, making it difficult to get the full fashion shot without cropping out her arm.
What's it like photographing Meghan Markle? How do you think she's handling her new royal duties?
I think Meghan is doing a fine job stepping into the royal spotlight. I know she has experience with fame, but it must be very strange to constantly be surrounded by security and she's done very well so far.
HuffPost Canada: Who is your favourite member of the Royal Family to photograph?
Tim Rooke: The Duchess of Cornwall calls me Tim and will speak to me. A lot of people compare her to Diana and are dismissive of her but she's lovely and has lots of time for us as photographers. She'll always look around to see where you are and stop for a picture. Whereas the Prince of Wales isn't always prepared to stop for us.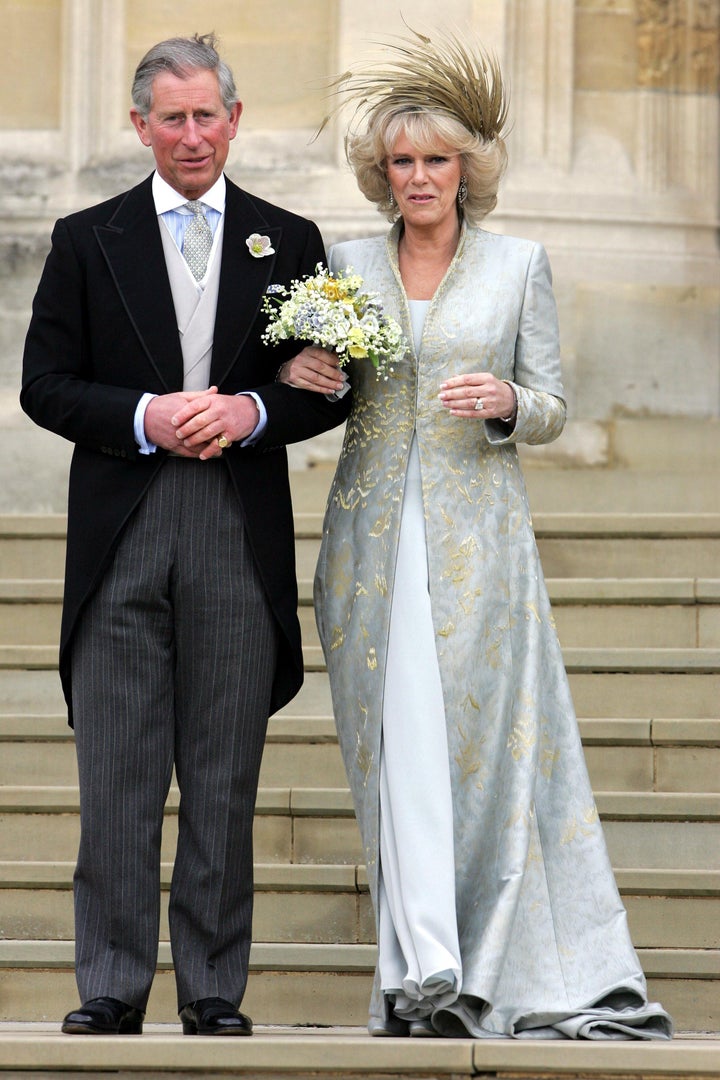 How did you get into photographing the royals?
In 1988 it was the bicentenary in Australia, with lots of royalty and heads of state visiting. It was there that I was fortunate enough to meet British photographers while photographing Prince Charles and Princess Diana as they toured the country.
I saw all the photographers covering the royals and how they were able to travel all over the world with the family. I thought to myself, "those are the two things that I love, travel and photography," so I moved back to the U.K. in 1990 to become a royal photographer and over two decades later, I'm still doing it!
What has been the biggest change in photographing the Royal Family since you started and now?
I think the biggest change is that there's more coverage of everything now. Because of the internet, people need images all the time for hundreds of different stories. Also, when I first started, Princess Diana was the most famous woman in the world, other than Mother Teresa. Today, with reality TV, it seems like everyone is "famous."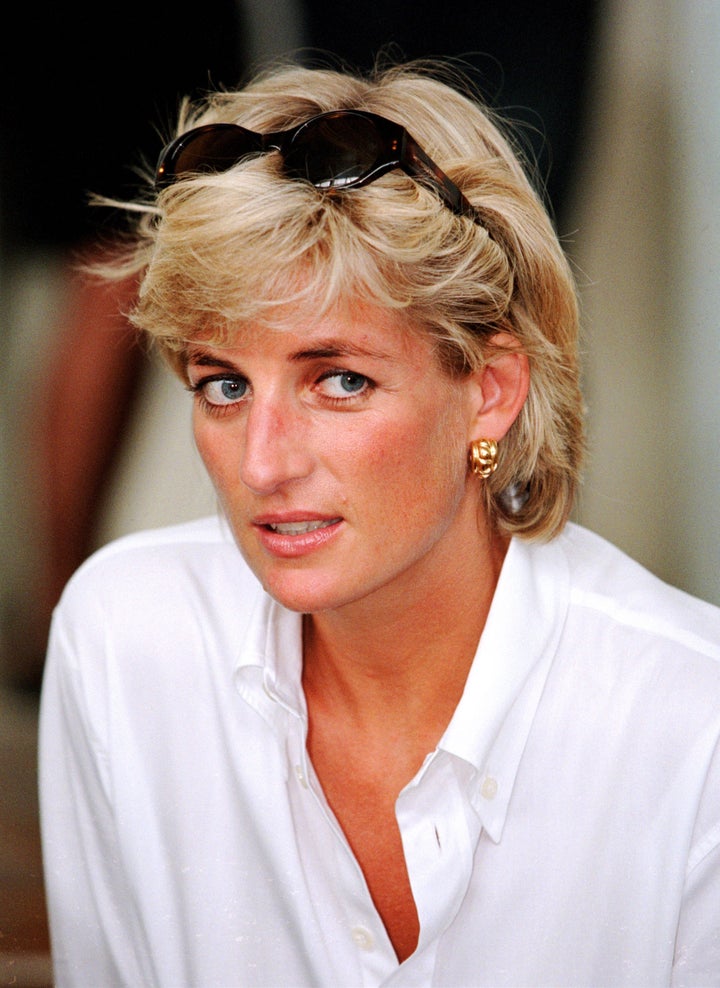 Now, shooting in digital, there's almost more work than there was then. If I did a tour with Princess Diana, and I shot film, I might shoot five rolls of film, which was 175 pictures. You'd shoot a whole day in 175 pictures. But now, with digital, I might shoot 3,000-4,000 pictures in a day.
I think quality matters less now than it did in the past. It's all about speed.
What makes a good royal photograph?
In terms of the upcoming [royal] wedding, I hope to capture a clean shot of the couple looking happy coming out of the church. But it is all dependent on where I'll be.
It can be challenging on some of the bigger tours where there are a lot of members of the public — capturing the perfect shot is quite hard as you can't always predict where the royals may walk or what will capture their attention. A lot of the time I can't control it since oftentimes the position I'm assigned is completely random.
What kind of relationship do you have with members of the Royal Family?
I haven't got personal relationships with the Royal Family, but I am around them quite often.
You have to look at the long-term picture of covering many different royal families. It's worth doing it because of the longer-term relationships with the palace and the people.
Are you particularly close or friendly with one of them?
Prince Harry knows who I am, and he calls me Rookie because of my Twitter handle name. But you're never their friend.
What was your favourite Royal Family moment to photograph?
It's hard to choose a single favourite, but I do have a few fun memories from over the years. For example, we were doing a walkabout in New Zealand when a baby was shouting so Harry decided to shout back at the baby. It was so funny and I'm so glad I was able to capture the moment on camera.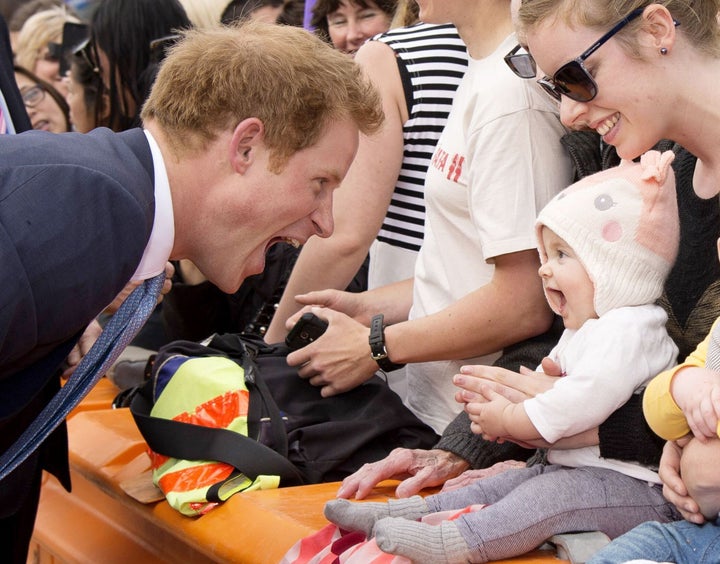 Another time, the Duchess of Cornwall had a kitchen knife in her hand and was jokingly threatening [Prince Charles] with it. She just happened to look up at me at that moment and I was lucky enough to capture it. That also became one of my favourite shots. I don't always get pictures that are different like these, but when I do it's a lot of fun.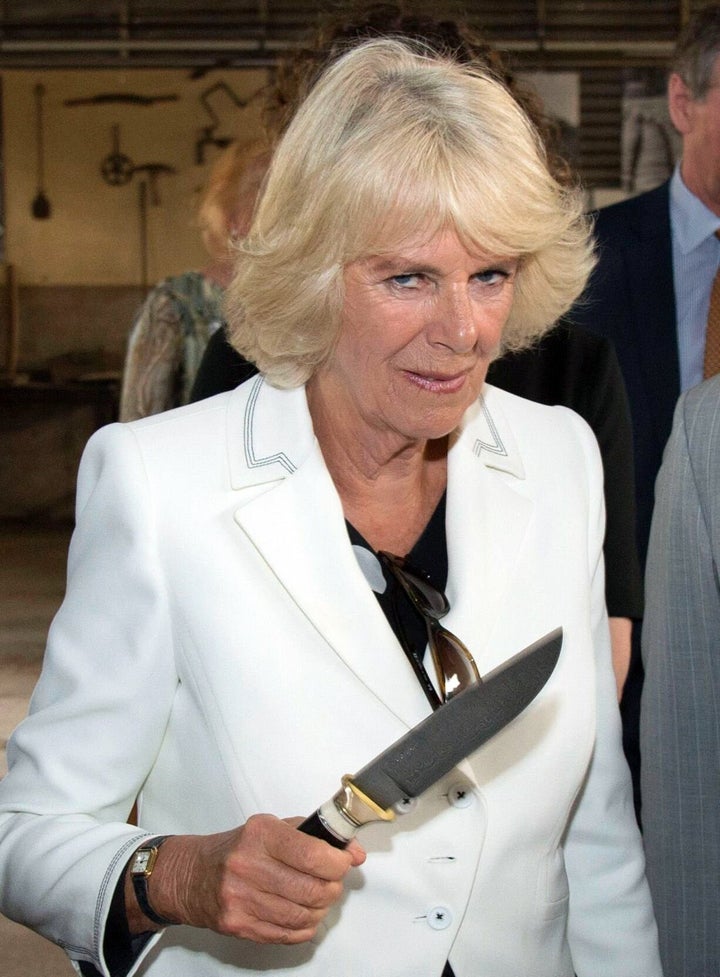 Once, I travelled with [Sophie, Countess of Wessex] to Bangladesh and we went into the community to educate the people [about nutrition]. I took a really lovely picture of her amongst the villagers. Another thing I love about it is that on trips like this, I'm not competing with other photographers for the same picture. I was alone with the countess and able to build more of a rapport.
How do you find that special photo that you know will get picked up by media outlets?
It's mutually beneficial to capture a good picture. There are certain shots I try to always get, like images of the Duchess [of Cambridge] and Meghan [Markle] by themselves, which many fashion publications seek.
Funny enough, the British royals don't pose for a photograph whereas the royal families in Norway and Sweden will always stop outside an event and pose for picture with the photographers. It was quite interesting on the recent tour in Norway and Sweden because Prince William and the duchess were a bit stuck because when the royals they were with decided to stop, then they had to do the same.
What's it like waiting for the royal babies to arrive?
I actually helped organize media positions for the birth of Princess Charlotte. That time, positions were put out two weeks before the birth. Because [St. Mary's Hospital] is a working hospital, no one is allowed in their position until they've been told the duchess has been put into the hospital. This is a big difference from the birth of [Prince George] when we were all waiting around for days.
What was it like photographing the Duke and Duchess of Cambridge's wedding?
The duke and duchess's wedding was a much bigger occasion at Westminster Abbey. As Prince William is in line to be King, there were lots of heads of states from all over the world. It was quite exciting, and the photographer spots are chosen almost like a lottery. I was lucky to be directly opposite the entrance for the event and got them leaving the church arm in arm.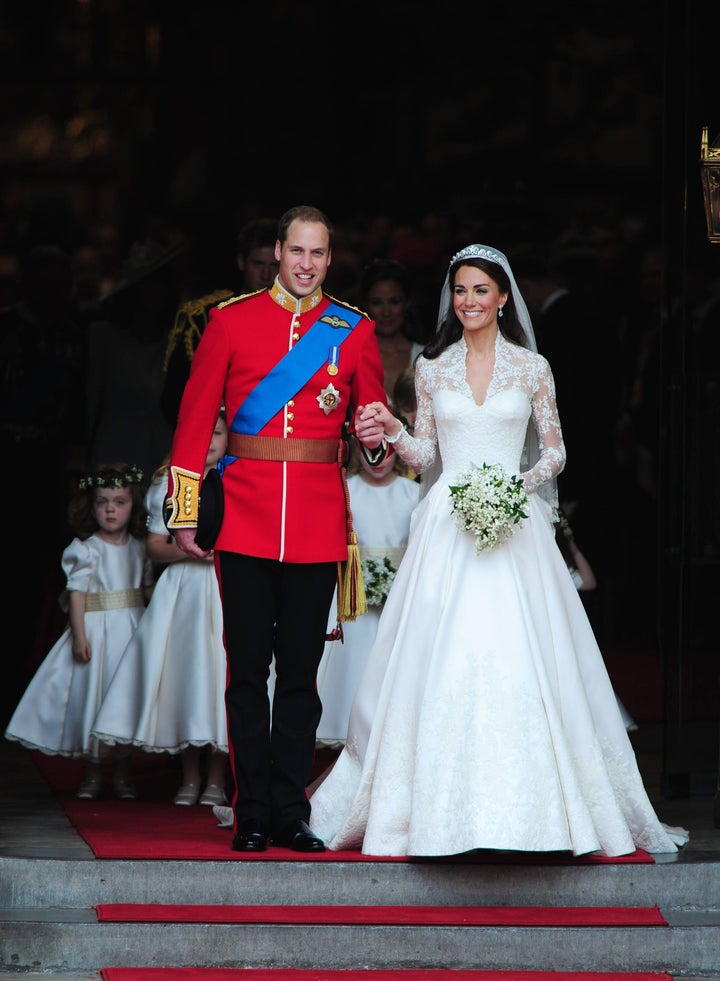 Prince Harry and Meghan's wedding will be smaller and more intimate, but I'd imagine since it's the Royal Family, it will still be quite traditional. The wedding will be within grounds of Windsor Castle — I was just there for an Easter event where I was able to get an idea of what it might be like for the wedding.
It is also customary for the couple to share a kiss on the balcony, but for Harry and Meghan there will be no balcony moment, so I wonder if they will take the opportunity to kiss upon leaving the church. We all know that Ms. Markle and Prince Harry are quite affectionate in public, so I think we can expect to capture some loving moments on the day.
Have you noticed any difference in Harry since he and Meghan started stepping out together?
I always think it's special when two young people in love get married. Ms. Markle and Prince Harry are very much in love. In fact, it's hard for me to capture a picture of them each alone because they are always either locked in each other's gazes or joined hands. I think it's also nice for him to have someone else there with him, it takes a bit of the pressure off him.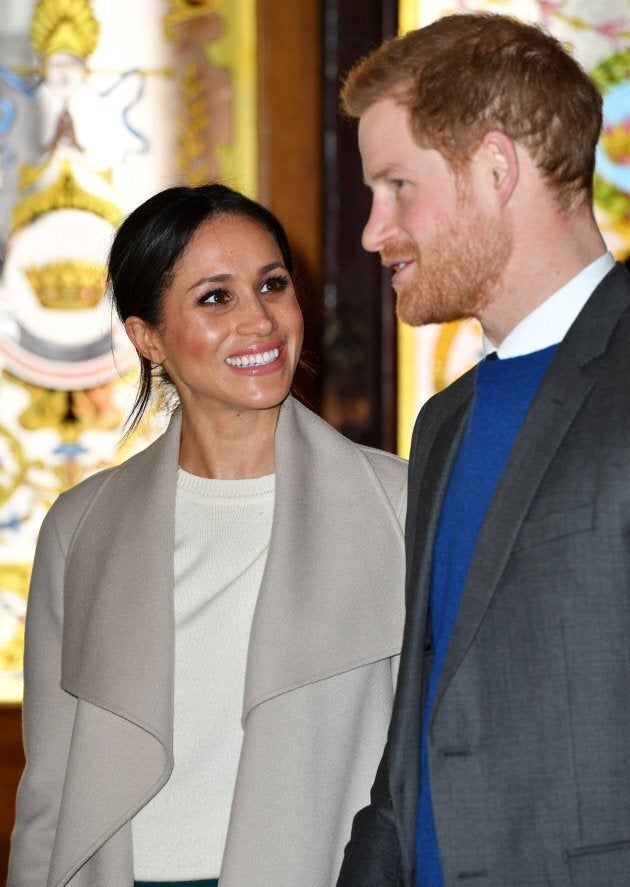 What are the differences between photographing Will and Kate and Harry and Meghan?
On my recent trip to Northern Ireland with Harry and Meghan, it was hard to not notice the amount of time [Markle] spent looking lovingly into [Harry's] eyes. I've not seen this much affection between two royals in my decades of shooting.
Compared to Kate and William, they are much more affectionate in public which could be attributed to the different pressures placed on William as the next in line to become King.
What was it like photographing Princess Diana?
While I did not get a personal insight into her life, I did capture a photo that is very special to me. It is a photograph I took of Princess Diana and her butler, Paul Burrell.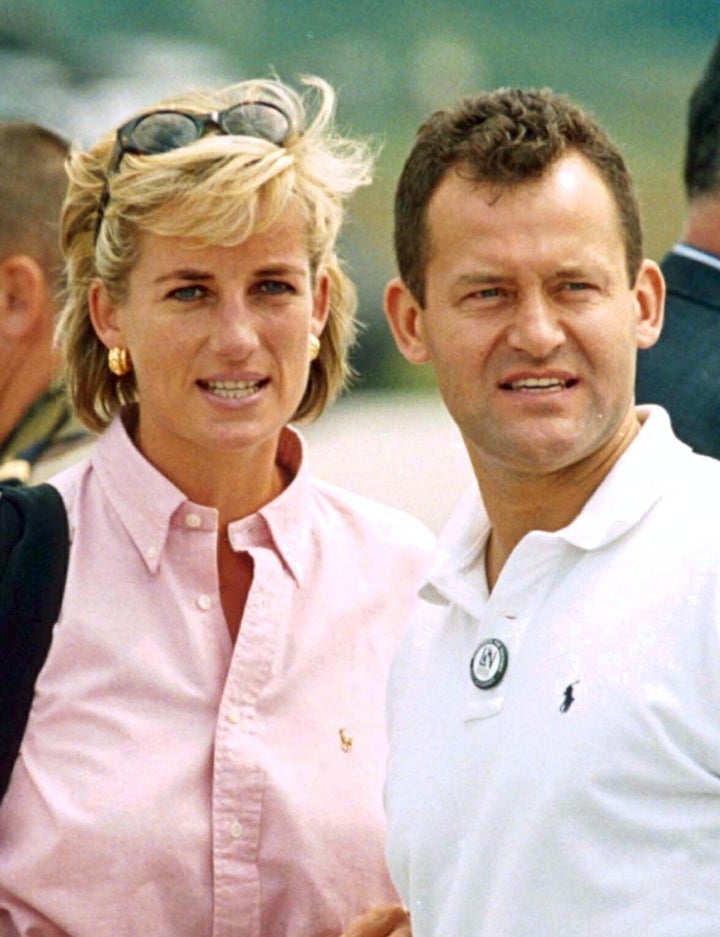 While the photo is not one of my best, I took it at Sarajevo Airport in Bosnia a few weeks before she died and I was initially annoyed that her butler was in the picture because it's always best to have one of her on her own.
However, after Paul Burrell went to trial this picture was one of the only pictures of the two of them together and it became one of my most published pictures in 2002. Paul Burrell himself says it is his favourite picture of himself and the princess.
This interview has been condensed and edited for clarity.