 Efficiency. Agility. The new competitive advantage. The conditions of increasingly networked markets, the pummelling volume of unstructured discussions, plus an increasingly unstable global economy are forcing companies to adapt quickly with less resources. What complicates this is the increasing reliance on extracting meaning from the real-time information and applying "rapid-learning" strategies to replace those traditional three-year plans.
The brisk consumer adoption of disruptive technologies that has allowed discussion to scale at indomitable proportions inevitably (and it's happening already) forces organizations to keep pace. It's the result of progress: increasing automation that will allow companies to become more adaptive and remain competitive.
Social Business, a necessary evolution brought out by market conditions where, as per Dave Gray, "... customers are connecting, forming networked communities that allow them to rapidly share information and self-organize into powerful interest groups also brings with it a necessary transformation within an organization." No longer can we apply traditional methodologies and practices to respond to an increasingly customer-controlled marketplace.
This is the second article in a series that profiles four companies, who have developed technologies that are not only responding to this data shift, but are paving the way for businesses to rethink how they manage and measure information and communication in order to remain competitive.
Allan Diamond, Co-Founder of Timereaction demonstrated his platform, its capabilities and a refreshing approach to facilitating the flow of information among key stakeholders in a project/workflow and developing strong efficiencies in the process. Below is my interview with Allan.
HJ: Collaboration is not a new concept. It's become more maintstay as the virtualization of workforce becomes more accepted as a practice. Leveraging technology to realize significant savings is an inherent benefit. Why else do you think are companies looking at new ways of managing information flow?
AD: Software, and more specifically, cloud-based applications, now support teams that span multiple locations, communications channels, and access devices. Real-time information from both outside and inside the organization, needs to be combined into a single, dynamic workspace to enable workers to make informed decisions. More integrated, collaborative tools are required to make sure that all employees, customers and suppliers are aware of ongoing projects.

As the nature of business evolves, the computing environment for information work will change profoundly. Intelligent workspaces is a new approach to creating a unified environment for today's collaborative, information-intensive businesses. These task-centered, process-based applications combine a single easy-to-use work environment that are designed to streamline a business process. These applications simplify the learning curve, making it easier for information workers to "just get their work done." They inevitably will improve coordination among customers, vendors and partners.
HJ: In many ways, this also changes the way a company operates. What are some of the significant processes and job deliverables do you think collaboration will alter?
AD: Collaborative capabilities must facilitate collaboration and increase transparency across the appropriate internal and external staff. The intelligent workspace represents the intersection of people, process, and information aimed at supporting information work and making workers more productive. This new generation of business applications that derives insights and connections from social and collaborative networks will give business users and decision makers a more comprehensive view of their organizations, which will eliminate some of the risks inherent in traditional silo views.

As organizations either expand globally, such knowledge as how to solve problems, handle exceptions to normal processes and address local market conditions often resides in separated, often unconnected repositories. Applying social business strategies within the organization and its value chain can play an important role in increasing transparency and knowledge share.
HJ: What was the impetus that compelled you to develop Timereaction? What current market gap were you solving for?
AD:The globalization of the product lifecycle has resulted in a supply chain that spans across continents and time zones involving many diverse and complex client, supplier, factories, distributor, and agent relationships. Important information is often inefficiently communicated. In a global marketplace the common thread is the movement of goods. From raw materials to finished product, companies need to keep track of their products at all time. Simplifying the integration and automation of the production work flow is critical to managing this movement and tracking from prototype to final product delivery.

Timereaction is a unique cloud-based workflow management platform that enables local and virtual work teams to collaborate in real-time with suppliers and clients. The web application allows users to optimally managing the processes linking the design, production, order processing, and delivery of products and projects. This can improve productivity, customer satisfaction, revenue and reduce costs.

Timereaction evolved from a web-based tool developed in 2001 to efficiently manage our manufacturing processes. Our company was a key supplier to many of the largest U.S. lifestyle brands, including Harley-Davidson, Timberland, Volcom and Billabong. The primary method of communication was email and their associated attachments while using spreadsheets to track Work-In-Process. Databases were adding new dynamic functionality to the web that we utilized to create a tool to allow or customers and suppliers the ability to monitor and manage their workflow through a simple time and action calendar. As real-time events were completed, notifications automatically advised affected participants of the updated status, increasing value chain transparency.
HJ: Where are you seeing Timereaction make significant shifts in today's environment? Can you provide examples of industries that are using your product?
AD: A core focus of Timereaction was to engage the trading partners, both through simple user design and functionality, to actively participate in real-time exchange of information. The current architecture permits a global ecosystem to flourish, where customers and suppliers can manage diverse relationships within one application. The incorporation of process management, social communication and content management into a workflow driven activity stream creates inclusive conversations that improve the quality of communication. There is a substantial drop in the volume of emails, the resulting increase in productivity, and a tightening of the development to delivery cycle.

Timereaction currently works in three verticals; discreet manufacturing, construction, and professional services. Manufacturers benefit greatly from the ability to manage complex product development cycles and raw material requirements and timelines. The construction industry's management of builders and contractors with tight schedules find value from time and action calendaring and document management. Professional services handle large content flow via traditional communication methods and high volume diverse processes.
HJ: Inevitably this will challenge traditional rules of how work is defined and how outcomes are achieved. This means that companies eventually will begin to see the benefits of an "always on" workforce in an era of hyper connection. Is this enough, do you think, to make some drastic changes to structure and job definition?
AD: The amount of value individual companies can capture from social technologies varies widely by industry, as do the sources of value. Companies that have a high proportion of interaction workers can realize tremendous productivity improvements through faster internal communication and smoother collaboration. Companies that depend very heavily on influencing consumers can derive considerable value by interacting with them in social media and by monitoring the conversations to gain a richer perspective on product requirements or brand image.

To reap the full benefit of social technologies, organizations must transform their structures, processes, and cultures: they will need to become more open and nonhierarchical and to create a culture of trust. Creating these conditions will be far more challenging than implementing the technologies themselves.
HJ: What benefits do you see directly to the customer? They're now ingrained in this process and now have visibility into process and delivery. The business is now transparent. Is this a good thing?
AD: Incorporating social capabilities into the innovation process have made it significantly easier to raise the visibility of new ideas, regardless of their source. Management and employees must be prepared to take advantage of new ideas, regardless of their source of origin. Those who have the most experience with a product or service now have the opportunity to share insights and obtain feedback from others.

While customers are the primary focus of many companies, more are starting to incorporate social approaches into the day-to-day activities of their workforces. As organizations expand, information and insights become scattered around the world. Such knowledge as how to solve problems, handle exceptions to normal processes and address local market conditions often resides in widely separated, often unconnected repositories. Also, customers expect suppliers to understand past business transactions and tap into the collective expertise of the organization to solve problems. These issues become magnified as companies continue to embed value-added services within their traditional products.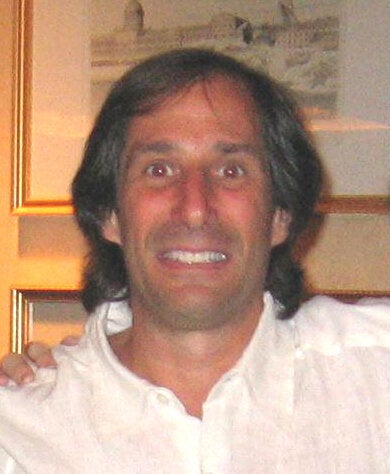 About Allan Diamond: As a family man, Allan Diamond is a devoted husband of 30 years and father of twin 23-year-old boys. He's an avid skier and tennis player, with a passion for technology, classic rock and science fiction. As co-founder of Timereaction, he is a consummate professional and entrepreneur who has the ability to take an idea from concept to execution and build a successful business.
As a former manufacturer, he is a results driven executive with over 25 years of experience, including over 10 years in Premium Denim product development and sales. His diverse background includes sales, merchandising, product development and production, working with some of America's leading brands, including Harley-Davidson, Timberland, DKNY, Tommy Hilfiger, Volcom and Billabong. Strong analytical and organizational skills, team leadership and innovative product development.
Disclosure: Since being introduced to company, I am currently exploring potential business opportunities with Timereaction. This post was not solicited or paid for.