There's no denying the amazing things kids can do once they set their minds to it. On Reddit, a user posted a photo of a group of Dutch children who built an entire village in just four days!
"They built swimming pools, swings, slides and even made little trading points," user Ilseno wrote.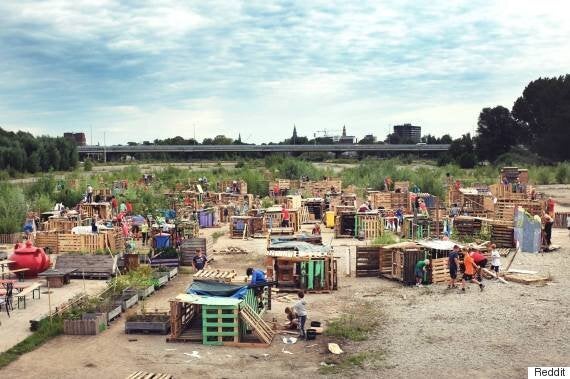 According to the Reddit post, the picture was taken in Groningen, Netherlands. The kids, who were believed to be between 10 and 15 years old, were part of a camp called Timmerdorp, which stands for Hammertown. As one user explained, the word "'timmeren' means hammering but [can also] mean carpenter."
Explaining the camp to Reddit, the original poster said: "They were in groups with 2 supervisors, but of course there were risks. The worst things that happened were some bloody thumbs though. If they wanted to go higher (or build something different) they had to ask for a license. For more advanced saw-work they had to wait in line for an adult to do it for them. It was safe but some of them learned about being safe and responsible the hard way!"
With lots of hard work and creativity, the kids completed their tiny village. Take a look at the amazing photos in the slideshow below.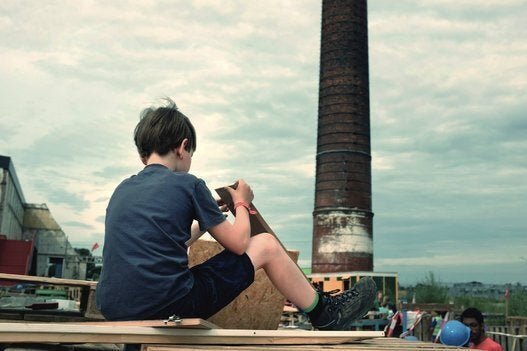 These Dutch Kids Built An Entire Village
According to Timmerdorp's site, over 650 children participated in their event this year. Their creations were built in an enclosed area with more than 100 adult volunteers available to help. The space was a parent-free zone, meaning family members could not enter the grounds, but had to stand behind a fence if they wanted to watch. Once the event was over, organizers cleaned everything up.
Unsurprisingly, Reddit users were blown away by the kids' amazing creations. One even joked, "Who says video games are bad for kids? I bet most of them play Minecraft."
Additionally, many users expressed jealously for not getting the opportunity to have this same childhood experience. "I wish I could have gone to something like this as a kid," one said.
Another added, "This looks fun as hell and definitely something I would have liked to do as a kid. I always used to try and build little play shelters with whatever I had."
In the Netherlands, these types of camps are actually quite common. One user explained: "We have something like this is my hometown every year (and multiple other places in the Netherlands). I used to love it as a kid. Every year there is a theme (one year when I went it was Pokémon so every hut was a Pokémon name, ours was Charizard)."

Another user noted that Kinderdorp is another well-known camp. It takes place every summer in the Netherlands and this year, the kids built 400 huts.