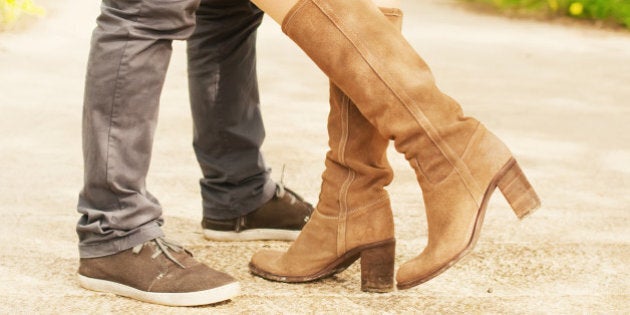 For most of my life, I've been in some kind of serious relationship. It's only this year that I've found myself launched into this weird world of pseudo dating -- when no one is willing to the have that awkward "where is this going?" conversation. So I decided to fresh start this summer. Put in more effort. Meet new people. Try new things.
New to the whole scene, I started with eHarmony. I found it, well, boring. Someone sends you a series of computer generated "Ice Breaker" questions and you're supposed to make a connection that way? Seriously weird.
After a day, I called in for a refund and closed my account.
Next, I tried the younger-marketed Plenty of Fish (POF), but within a few hours I had over a hundred messages. Trying to sift through that many unfiltered "connection" attempts? Seriously overwhelming.
After a day, I hid my profile and logged out.
That evening, as I set up on the couch with my laptop, my new roommate appeared. She had just moved in within the past week. We hadn't really spoken much. Or at all.
To give this context, let's say that I'd had more than a nightmare with a previous occupant, who had turned the place into a frat house. I didn't know how I felt about living with other people anymore, so I'd made little effort to get to know the sublet.
But here she was, perched beside me. We chatted about my nieces (she had one of her own). And then about being single (she was too). When the talk turned to online dating, she asked, "Have you tried Tinder?"
I resisted rolling my eyes. I'd heard from numerous people that Tinder was the "sex app." No judgment to those who seek such hook-ups, it's just not my thing. But she brought her phone over to me and showed me how the app worked.
Perhaps begrudgingly, I was intrigued. The profile was easy to set up -- since it's connected to Facebook, you just pull photos from there -- and it only gives you people based on your current location. How convenient.
We sat on the couch and Tindered away.
I started to see redeeming qualities about the app. It was all about control. Unlike eHarmony where computer software determines who you should talk to, or POF where everyone else seems to decide who you should talk to, Tinder allows you to filter with a single swipe. Left for no, right for yes. When you get a match -- they swipe right, you swipe right -- you can strike up a conversation on the instant message portion. If the chat goes badly, just unmatch. That person can no longer see your profile or send you anything. It seemed ideal.
To me, the process of swiping imitates real life: in a big city, you pass by, smile at and meet so many people in one day. With one look, even if you never talk to them, you have a gut reaction: attraction or not. Swiping on the app is the external manifestation of that light bulb moment in your head. When you're single (or, maybe not) and encounter someone of your gender of interest, it's bright, dim or lights out.
With limited information on someone's profile, you are forced into real life quickly. The app is not a good platform for lengthy, online romances, which potentially lead to unrealistic expectations for real interaction. It's a tool to help you physically meet people, not a stage to act out new age love letters with your best Photoshopped pictures. You meet. The rest is up to you.
But, based on my experience, balancing the good qualities of dating apps is a wave of bad.
Psychology Today recently wrote an article on the dating app phenomenon called "Love The One You're Near," noting that since 2011, more people are on these apps than dating websites. However, the shift to an easier way of finding singles has consequences.
Ken Page, a therapist and author of Deeper Dating: How to Drop the Games of Seduction and Discover the Power of Intimacy, is quoted with some proverbial finger wagging. "There's a culture of unkindness because meeting has become so easy and cheap," he says. "It's created a lot more micro-jerkiness in early-stage dating than there has ever been before." Because getting a match is an instant ego boost, it sets up the expectation that the following meet-up, then pseudo-relationship, then relationship needs to follow the same immediacy of connection. If something seems off, however little, it's back to the app.
More so than ever, the medium is the message. It "encourages people to see each other more as products and less as people, and to not afford each other common courtesy, let alone the focused attention it takes to forge a real, intimate connection," the article says, summarizing Page's conclusions.
Why do people start seeing others as consumables? Simple. It's like online shopping. There are so many options to choose from that you can be nonchalant about the returns. It's free shipping. You send someone back because it wasn't the perfect fit right from the beginning. With a plethora of choices, why settle for anything less than magic from the first eye-lock? That's the way it's supposed to be, right? Or, maybe movies lie.
But, the most important question of all is this: can a dating app produce a real, quality, long-lasting connection?
For some, maybe. For those who are slow to trust, like me, it was less than ideal for a love-life happy ending. I did make a real connection -- just not the one I expected.
While Tinder failed to bring me a successful romance, it brought me something better: a friend. It gave my new roommate an avenue to pull me out of a time of distrust from the house's former occupant. It gave us something in common. We laughed over hilarious pictures on the app. We sent texts back and forth with snapshots of particularly sweet or horrible conversations with our matches. We bonded over the struggles of being single and not knowing when to trust, to hold back and when to try, to put it all on the line.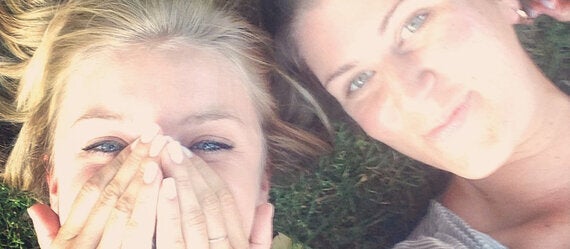 And when I got burned by what I thought was the ultimate Tinder match, she was the one who insisted I get out of bed, brought me food from my favourite restaurant (including a cupcake, so, points) and reminded me that friendship, thankfully, cannot be swiped away.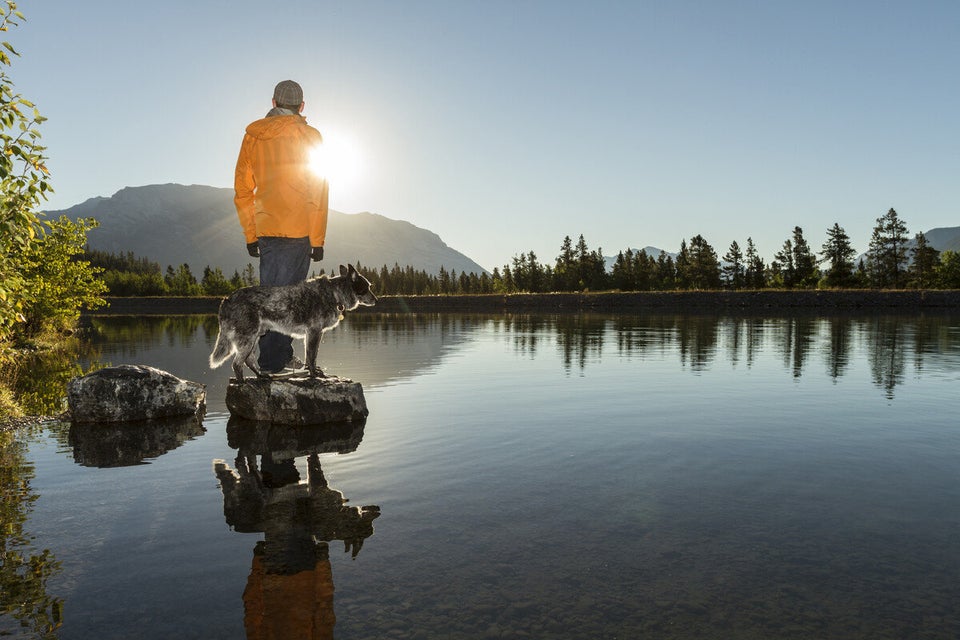 10 Things Guys Need To Stop Doing On Tinder Right Now