Working in marketing, I often find it hard to turn off that part of my brain.
You know, the part that is hyper aware of being slightly manipulated...at every turn. Whether it's by brands, businesses or just people in general, from where I stand, marketing is happening all the time, everywhere. Without even knowing, I'm accusing everyone of trying to persuade me to do their bidding.
Yes, I'm fully admitting I'm a crazy-over-thinker. And maybe that's probably why this next statement won't surprise you: I've dabbled in some online dating.
Wait -- the crazy-over-thinker has trouble dating? Shocker.
But that is neither here nor there. This is not a girl meets boy story. This is about an epiphany I had as a former OKCupid user and a more recent Tinder experimenter: online dating is the perfect analogy for digital marketing. And crazy enough, through the seemingly vapid experience I had on Tinder, I realized that marketing (or meeting people) doesn't have to be complicated to work. In fact, it shouldn't be.
A few years ago, I signed up for an OKCupid account. Before I knew it, I was all up in that head of mine trying to figure out how to position myself for a preconceived target market. In essence, I was copywriting and creating a persona for myself (like I had been for clients) in order to bait the type of guy I thought I wanted. I played up my wild adventures and played down my lazy Netflix binges. It truly felt like I was editing an ad about myself.
It would follow then that on the flipside, I would rifle through profiles and deconstruct every sentence and photo selection to find the same point of manipulation. What's your deal, cute beardface?
All of a sudden, all I could notice was that I was in an inauthentic world of human branding. I was swimming in a pool of Captain Adventurers and anti-hipster hipsters. Before I knew it, my online dating days were over before they even started.
If you're not familiar with the Tinder app, here's the breakdown: Your profile includes up to five photos of your choosing, your first name, age and a tiny, optional tagline.
Tinder then locates other Tinder users in your defined area and starts tossing you matches. You can then begin the most superficial process of swiping right for "oooh, cute" and left for "no thanks!" If both Tinderites swipe right on each other, you can strike up a conversation in the app.
Even though I was still skeptical of meeting a nice guy on this app, at least I felt way less manipulated and manipulative than I did during my first go at technology-assisted dating...so merrily swiping I went.
With every judgmental swipe, I realized something. Putting myself on Tinder was like saying: here is my face, do you like it? Yes or no? Cool. Here's where I made a connection to marketing. Most of the time, you only have a few seconds to catch someone's attention. It's slightly sad, but no less true.
We can say we've evolved until we're blue in the face, but we all know the first layer still matters. When marketing your brand, you want to show off your best angle through beautiful design and attention to detail. Just remember that you can't be all things to all people.
So don't take it personal.
Qualified Leads Make A Difference
Secondly, clear away the riff raff.
When I was on OKCupid, I was bombarded with unsolicited messages. Don't get me wrong, I don't think it was because I was Miss All That and a Bag of Chips, but mostly because there was no real filtering system. It was an open field and traffic was high but quality was low. Ain't nobody got time for that.
Only being matched by a mutual intrigue (a right swipe) is like the difference between push and inbound marketing. It's an access agreement. A hundred pre-qualified leads are better than 500 randos.
So you have attention and access, now what?
Crickets or conversation. The choice is yours, but my advice for dating as well as marketing is: go for it. Break the ice. Be awesome. And try being genuine right from the start.
With the exploding use of social media, brands can converse directly with their customers. There will be good, bad and awkward moments and you will feel vulnerable at times. Conversation, however, is the only way to keep that initial spark burning.
Conversions & Call To Actions
Now that you've built a rapport and rhythm, are you ready to take the next step? Whoa, slow down there gutter brains. I'm just talking about going for a drink.
Once you've earned the trust of your audience, find something of value to offer them and see if they bite. Take it slow. It's easy to want to do the hard sell and seal the deal (OK, that innuendo was kind of intended) but if you're looking to build something lasting, make your CTA/intentions clear but try a few baby steps to continue cementing that trust.
Be Bold: Comfort Zone be Damned
Now, here is when we get to high five! Not because I've snagged a great catch and you're suddenly a marketing wizard. We're high-fiving because this is where the fun really begins. There is no resting on your laurels or getting complacent.
Get creative. Take chances. Be different. Be brave.
Play the long game when it comes to marketing (and dating) and treat your customers like special someones. It doesn't have to be complicated to work. Just keep it simple, honest and fun.
Oh, and cheers, Tinder! You've been a wealth of inspiration (and a few weirdos).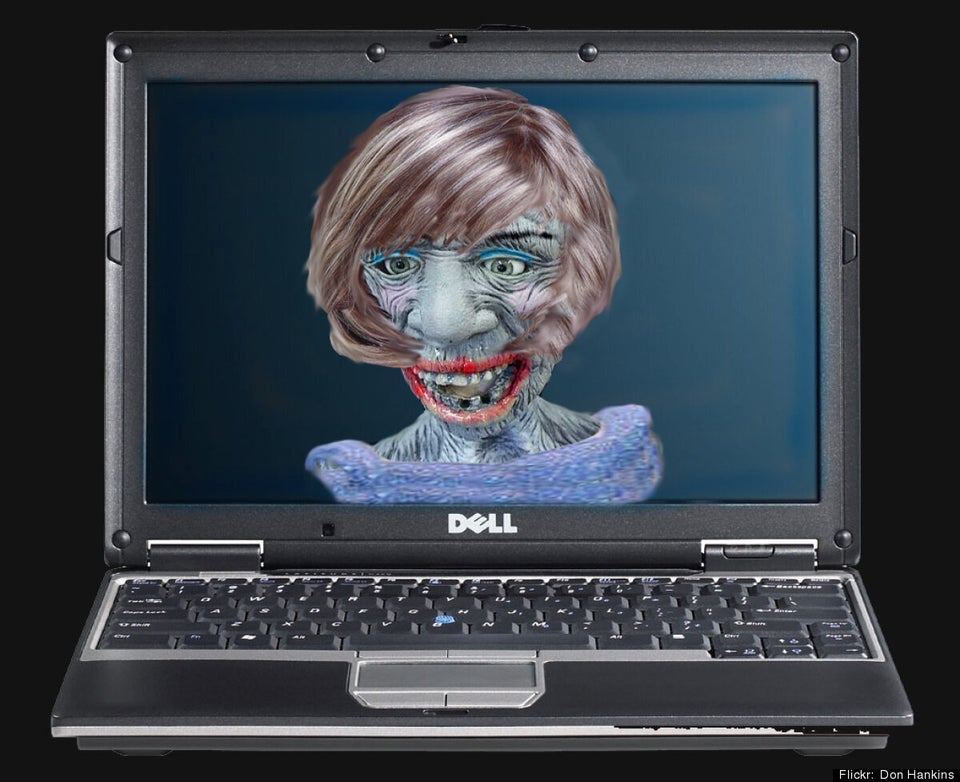 11 OkCupid No-Nos