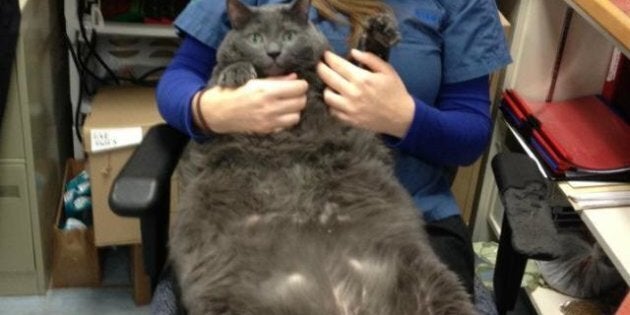 Keeping New Year's weight loss resolutions can be tough, but if Tiny can do it, why not you?
It was just over a year ago that an extremely overweight 30 pound and 2 ounce grey cat was dropped off at the SPCA in Fredericton, N.B. He was the largest cat staff had ever seen.
Lovingly named Tiny, the overweight feline quickly captured the hearts of not only Canadians, but people around the world. Tiny's story first swept national media before appearing on both CNN and People magazine's websites.
Pet obesity isn't confined to Tiny's case — animal lovers have been concerned about the rising scale numbers for years, because much like humans, extra weight in pets can lead to Type 2 diabetes, high blood pressure and other health conditions, according to Pet Obesity Prevention.
But as Tiny has shown, it's possible to slim down, even when you have four legs. A year later, he's met his weight loss goal, weighing in at just under 17 pounds and looking much more like a normal, healthy house cat.
Check out Tiny's weight loss journey below. Story continues after slideshow.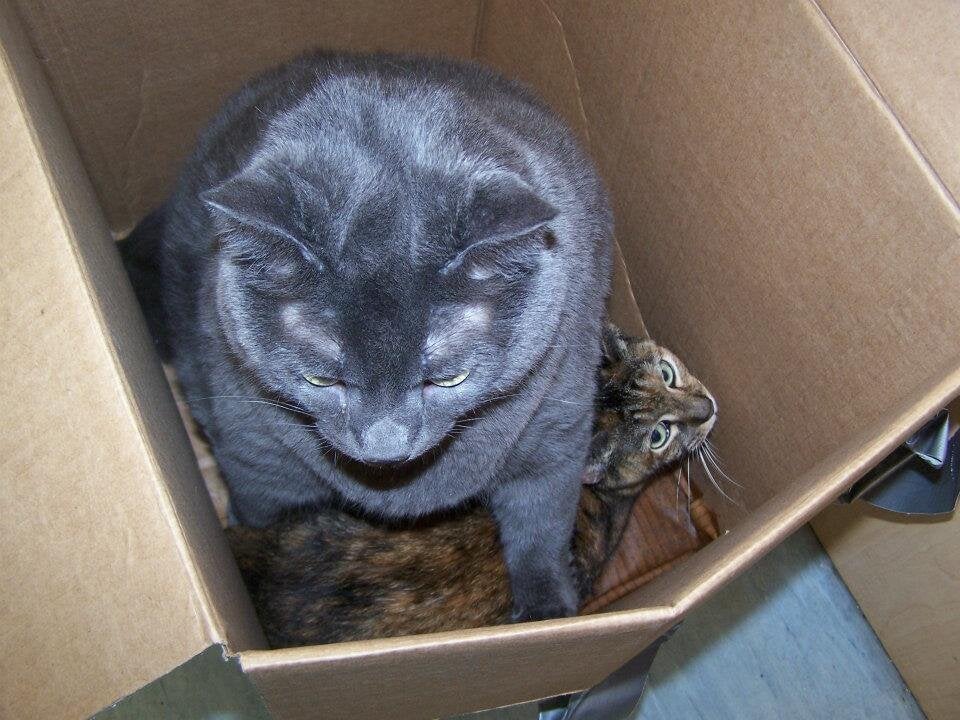 Tiny The Cat's Weight Loss Journey
There was a double celebration on Jan. 13: Not only did Tiny slim down, but he was officially adopted by foster mom Nancy Garon.
"It was a special day,'' said LeeAnn Haggerty, the SPCA's education co-ordinator. "It was a nice way for us to celebrate what we've all accomplished over the last year.''
Tiny's tubbiness wasn't just a cosmetic issue. He was unable to clean himself properly and was at risk for joint issues and feline diabetes. Taking care of an animal with needs like Tiny's takes time and money that shelters like the Fredericton SPCA may not have. However, Tiny's fans were willing to pitch in.
Although now in a forever home, Tiny will remain an ambassador for the Fredericton SPCA and an inspiration for pudgy pets everywhere.
With files from the Canadian Press.