When it comes to tiny home living, small does not always equal cozy.
Just ask Kenton Zerbin, who learned a few lessons last year while enduring his first winter living in a micro-house just north of Edmonton.
"One of our pipes froze," he explained to HuffPost Canada. "There was one small spot of insulation that got missed, and the cold made its way to the pipe."
Lucky for Zerbin, he had a backup water supply.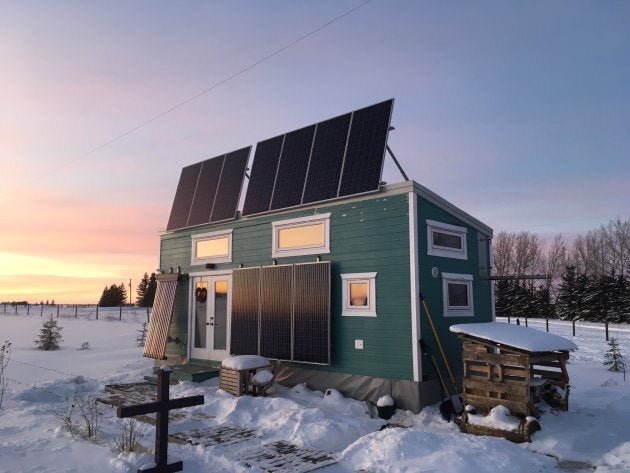 He also has a backup heat supply and a backup electrical supply, because he understands that cold northern climates present unique obstacles for tiny home owners.
"If one of those systems fails and you don't have a backup, you essentially don't have a place to live anymore when it's really cold out."
The key to having a comfortable tiny house designed to withstand the Canadian winter is not just efficiency, he said, but resiliency — and it's something he's teaching wannabe tiny home owners across Western Canada.
Zerbin's two-day Tiny Home 101 course goes over a laundry list of what every potential tiny home owner needs to know about downsized living — from floor plans and construction, to permits and legalities, to creating a resilient home.
He's teaching a course in Calgary this weekend and has another scheduled for next month in St. Albert, Alta.
"People have these ideas of what tiny home living is like based on what they see on TV or on Pinterest," he said. "But there's so much more than that."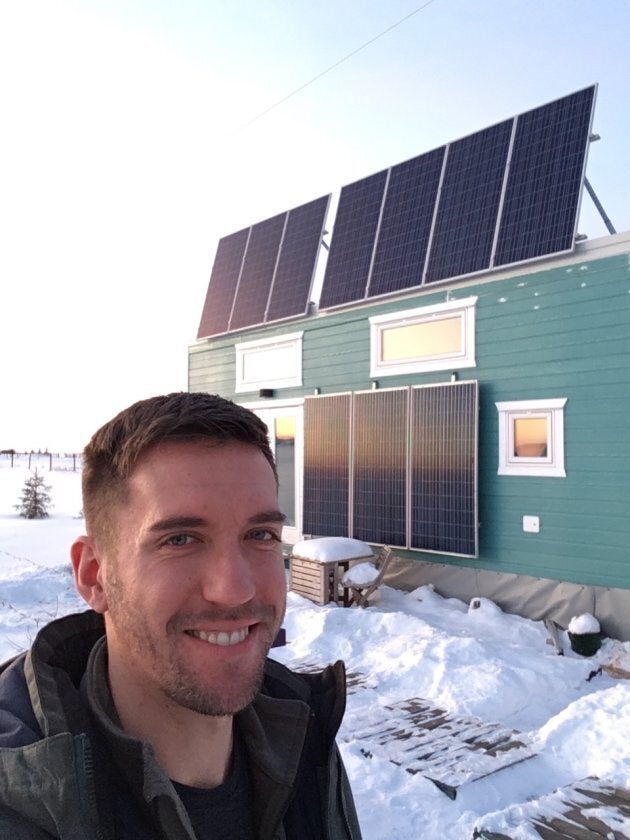 Steve Zaleschuk, a tiny home builder in Alberta, agrees.
"The thing is, a lot of the plans you find online, on Pinterest, they're being designed for the warmer climates," he told HuffPost Canada.
Zaleschuk builds approximately five tiny houses a year, and said people are often looking for the aspirational type of tiny home they see in the media — well staged, beautifully designed, with plenty of storage.
"While we do our best to create that home, there are certain considerations needed for colder climates."
For instance, Zaleschuk says his company, Finished Right Contracting, is one of the only tiny home builders in Alberta that offers in-floor heating, as well as tankless hot water systems. He also uses wooden studs for the frame, which give more weight to the home, but don't allow as much thermal transfer like traditionally-used metal studs.
Another thing to consider when building a tiny home hardy enough to withstand the Canadian climate, is cost.
"People see tiny homes being built for $10,000 on some of these U.S. shows," Edmonton tiny home owner Steve Buijs told HuffPost Canada.
"But that's not realistic, because to build them for -40 C costs a lot more money and it takes a lot more planning. There's tons more that goes into it to make it liveable for our climate."
And despite the best-laid plans, and multiple backup systems in place to make sure all utilities are functioning, Buijs said the work needed to keep a tiny home functioning in the cold weather can often be ongoing and take a bit of creativity.
"In the winter I'll find myself out on my deck in my robe, using a paddle drill to carve out the ice that's forming in my shower drain," he said, laughing.
"Not everything is as romantic as it seems when it comes to tiny house living."