The idea of micro homes is catching on in B.C. where real estate prices show no signs of slowing, but the problem of where to put these residences still remains.
One company hopes a village of tiny homes in northwestern B.C. can solve several issues at once. Hummingbird Micro Homes is creating the community outside of Terrace to generate a much-needed housing option, and to offer tiny home residents a place to go.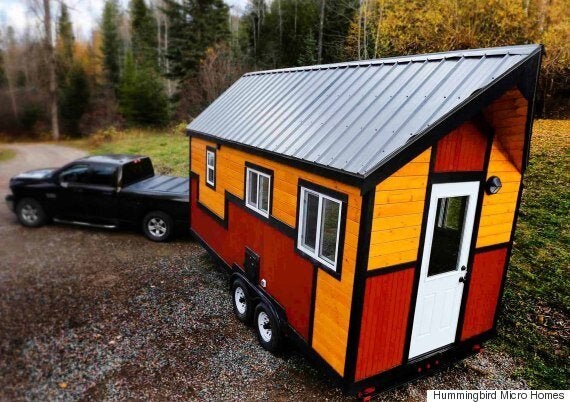 "The demand for housing there has skyrocketed, and [micro homes] are more attainable for people," Hummingbird's Ally Blake told The Huffington Post B.C. in a phone interview.
"It's the idea of living simpler with lower footprint and lower costs. It uses a lot less energy to heat and maintain the home, so it's [a] fraction of the size at fraction of the cost."
She described Hummingbird's homes as cabins on wheels, with a full bathroom, kitchen, and sleeping areas for one to four people. They have models of between 200 and 600 sq. ft. that can be powered with standard electricity or with solar panels.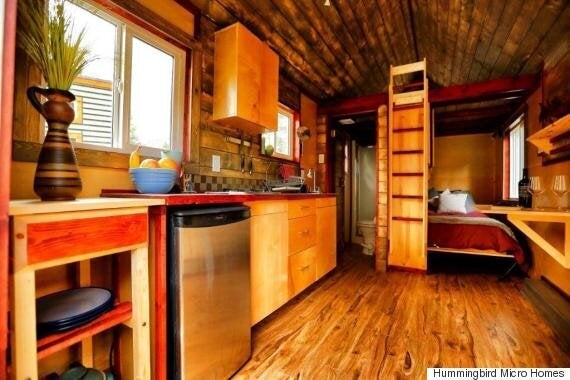 The tiny houses are anchored onto a trailer and are street-legal to tow without any extra permits, according to Blake. She added that owners don't have to worry about building permits or property tax once they find a place to park.
The tiny house village is being built on land that Hummingbird owns. Residents can:
Rent a micro home for $750 per month — which is about half of the average cost of a two-bedroom apartment in the city.
Buy a tiny house from Hummingbird for around $36,000 and park it there.
Or move one to the property that they've bought from elsewhere.
"For people who can make the transition to living without as many possessions, you'll find it's a really simple, beautiful way to live," Blake said.
"Buying a micro home is what some people would pay just for a down payment — so it's the idea of living mortgage-free."
The village will be open for tours in July, and rentals will be available starting August 1. The company hopes as many as 31 micro homes will be on the land by the end of 2016.
The City of Victoria is considering building a micro-housing village as a solution to homeless campers in public parks, reported CHEK News. Coun. Ben Isitt, who proposed the $200,000 pilot project, said it would be a better value than the $600,000 the city currently spends on dealing with the problem.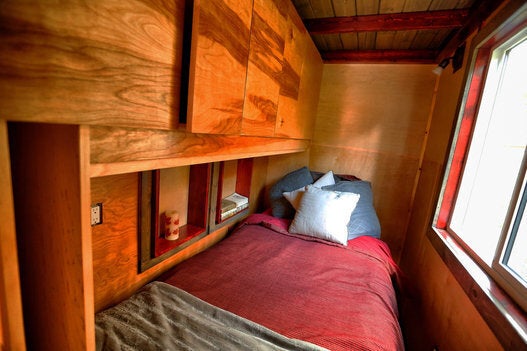 B.C. Micro Homes On Wheels
Popular in the Community