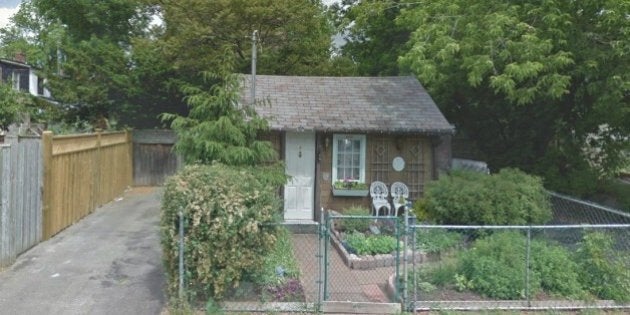 If you haven't been stuck under a rock for the past several years, you likely know just how astronomical Toronto house prices have gotten.
But fortunately, it's still possible to buy a house for under $230,000 in the inner city. Yes, you heard right: A house in Toronto, close to a subway station and walking distance to some of the city's best neighbourhoods, for the very reasonable price of $229,000.
The catch? It's about the size of a toolshed in a typical suburban back yard.
The house at 30 Hanson Street on the city's inner east side is some 189 square feet in size, roughly half the size of an average two-car garage. But it fits three rooms -- kitchen, living and one bedroom. And the realtor boasts it's "cheaper than a condo."
That it is. The average condo price in Toronto was at about $430,000 last month, according to RealNet, though that's down about 1.6 per cent from a year earlier. But compared to the average price of a stand-alone house in Toronto — about $645,000 at last count — this place is a steal.
Story continues below slideshow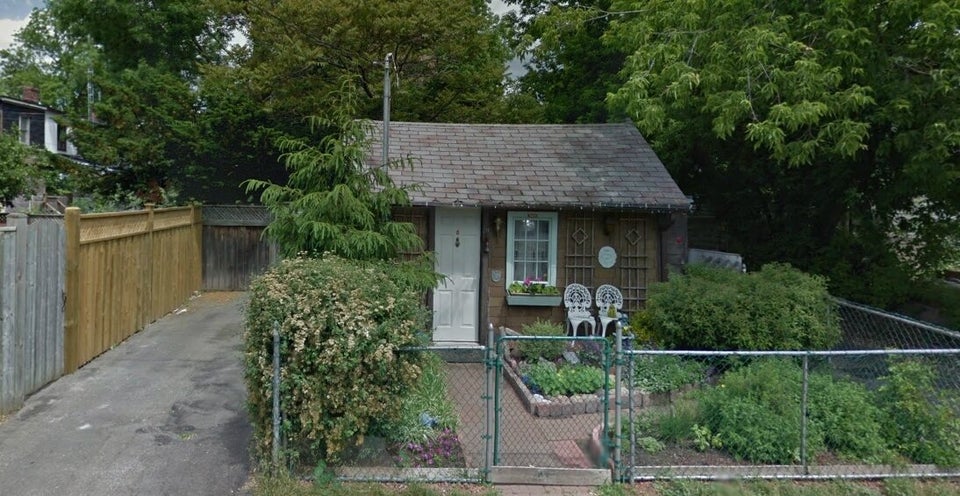 30 Hanson Street, Toronto
And the property tax bill on 30 Hanson? $168 per year.
For members of the Tiny House Movement, this place is ideal. But would you ever move into a house this small? Let us know in the comments section.
Popular in the Community