 We live a life plugged in. We read our news, do our banking and communicate online without a thought of how it used to be. The landscape of our day-to-day lives is changing and you can either fear it or embrace it. Just know this is the direction of all future commerce.
As a guy who lives and breathes the online retail world -- it's exciting. For online shopping, this means millions of products at your fingertips and a time savings element we all crave. With more and more Canadian retailers jumping on board with eCommerce, you have even more opportunities to buy everything you want from the comfort of your own home. Heck, you don't even have to get out of your pajamas if you don't want to. It's a win/win. So what's not to love, right?
Surprisingly, recent survey results reveal that 67 per cent of Canadians said that cross-border duties and costly shipping discourages them from shopping online and that another 44 per cent of Canadians said that the inconvenience of returning product prevents them from hitting the "checkout" button. The answer here lies in our need to shop in Canada.
As the founder and CEO of Canada's largest online shopping website, SHOP.CA, I've seen and heard it all, so let's take a look at the Top four fears and hesitations around online shopping and my advice to help ease some of those anxieties.
The idea of buying online can be disconcerting for some. When shopping online, there's always a wait -- you wait for order confirmation, you wait for shipping and finally, you wait for delivery. Until your purchase has been delivered, there's sometimes the fear that you just got scammed with nothing but an email to show for it, especially for those that are just starting to buy online. It's a legitimate fear. This is where a "buyers beware" attitude comes in. Trust your intuition and do your research. If the website you're buying from looks suspicious, listen to your gut and walk away. Ask your friends if they have purchased from the site or heard of someone who has. At any rate, most major retailers are a safe bet. Many feature customer reviews, and if you're still worried, a customer service line is always available. Call them first, ask what they are all about, where they are located and what makes them different. Customer service will give you any information you felt was insufficient and can help in case of potential shipping/delivery problems.
(2) Credit card privacy and stolen identities
When you buy online, you'll always be required to input your credit card or payment information, personal billing information and shipping address. While most eCommerce sites are backed up by some pretty heavy-duty security systems these days, some people still fear the idea of giving out their personal information. My advice? Buy from websites that are both reputable and secure. A quick internet search for warnings or complaints posted by others about the website in question can show you past incidents and bad reviews. An added step that you can take is to sign up for Paypal, a secure global online payment service that allows members to send or receive money via bank account or credit card without sharing personal financial details. It is a good way to go.
(3) What you order is not what you get
There's always a risk when you buy online that your purchase isn't what you expected. It could be the colour, material, sizing or shipping damages. It's up to you as a diligent shopper to read the site's return/exchange policy. Some websites like SHOP.CA offer free exchanges (in our case up to 365 days), others will require you to pay the return shipping yourself. Being prepared prevents any surprises later in case it isn't exactly what you wanted. Also, look at the photos provided and keep an eye out for user reviews. Hear what other buyers have to say about the product you're looking at. These reviews will reveal insight about fit and quality that will be very helpful in your decision process.
(4) Hidden fees or unexpected charges
Another common fear that many have with online shopping is the lack of transparency when it comes time for purchase. Transparency is something we really advocate at SHOP.CA -- when you buy something online, you want to know that what you've agreed to pay is in fact, the final total.
This means the shipping charges (if any) are exactly outlined for you at time of purchase so there are no surprises later. If you're buying internationally, there is always the possibility of import duty or brokerage fees. Some websites will automatically factor this in during checkout, while others will at least warn you of the possibility, so educate yourself as a buyer. Know that the online checkout process is usually done in multiple steps. You can always take yourself as far as the payment screen to see the total cost and if it's more than you care to pay, simply cancel the purchase.
Next time, don't hesitate. Shop online in Canada. It will save you time, the deals are often better, pricing is fair and you have access to all your favorite brands at the click of a button. Just follow your gut, do your research and educate yourself.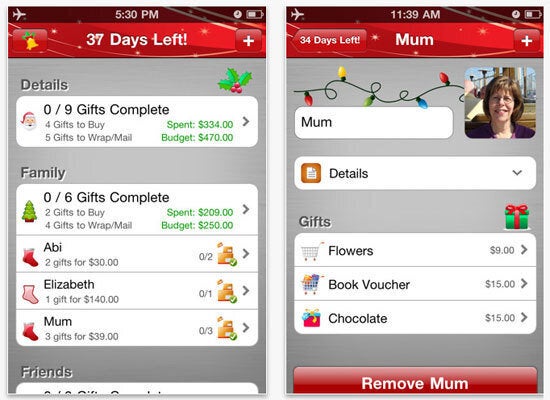 Online Holiday Shopping Toolkit