 Canada's federal government objected to a proposal to allow more foreign ownership in telecommunications as part of a global trade deal, according to secret documents published by Wikileaks this week.
The 17 leaked documents provide insight into how such negotiations progress and how countries tip their hands on national priorities through diplomatic word-parsing.
The documents note blocks of countries and sometimes individual countries that either propose or reject certain amendments. Many times Canada's proposals or opposition were supported by a big group of countries.
But several times, Canada stood out in its opposition, taking issue with several subjects — from foreign ownership to immigration — either on its own or with just one or two other countries joining in its objections.
Most notably, Canada, along with Israel and South Korea, opposed the entire foreign ownership article of the section on telecommunications services, which would force member countries to open their doors to outside competition.
The section, which most countries agreed to, would have signatories allow full foreign participation in domestic telecom sectors and agree not to impose limitations on the level of foreign investment allowed.
The Canadian government's opposition to increased foreign ownership seems to be at odds with its actions over the past few years meant to open up the oligopolistic telecom sector to more competition.
Canada's telecom sector has for years operated with limitations on foreign investment in the space. But the Tories have relaxed the rules slightly in recent years amid a push to encourage more competition in the industry, which is dominated by three big players. Bell, Rogers and Telus control a combined 90 per cent of the country's wireless market.
The government also made overtures to the possibility of foreign competition when Verizon was eyeing entry into the Canadian wireless market following the Tories' relaxation of ownership rules. They changed the rules slightly in 2012 to allow a foreign corporation to buy telecoms with less than 10 per cent market share.
However, the TISA document, if approved as is, would overhaul the entire system and make any type of limitation on foreign investment illegal.
Several other Canadian objections had to do with access to the domestic market.
Along with a few other countries, Canada opposed a Swiss proposal that would allow foreign financial institutions to offer any new financial services. That could open Canada's industry to more services from abroad, allowing them to compete more directly with Canada's Big Five banks.
It was the sole objector to a clause encouraging countries to ensure "maximum transparency" in developing and applying standards for businesses. Canada wanted the word "maximum" removed.
The country also asserted independence when it comes to the disputed international maritime transport industry that is vital to Atlantic Canada. It went solo on a proposal to ensure that nothing in a chapter on international maritime transport services applies to fishing vessels.
It was the lone objector to a paragraph in the maritime transport discussion that stated countries cannot adopt standards "that are not based on objective and transparent criteria" or erect standards that are considered arbitrary or unjustifiably discriminatory.
Canada, where the issue of temporary foreign workers has made headlines for the past few years, also showed its sensitivity on issues of immigration in several documents related to the movement of people across borders.
It opposed an entire section of the maritime document that would allow foreign ship crew members with valid identification to enter a country on a temporary basis and said that countries cannot "take discriminatory measures against the crewmembers of another party during their stay in its ports and territory."
In an annex entitled "Movement of Natural Persons," Canada objected, along with two other parties, to a statement that said decisions regarding the entry and temporary stay of immigrants "are administered in a reasonable, objective and impartial manner."
Canada also opposed a section that would bind signatories to ensure transparency and efficiency when it comes to visa applications and work authorizations and another that would require countries to provide applicants with the information required to complete an application and give them an opportunity to correct deficiencies.
WikiLeaks release of the documents coincides with ministerial level meetings on TISA at the OECD in Paris this week.
On top of the U.S. the EU and Canada, the countries negotiating TISA include Australia, Israel, Japan, Mexico, Pakistan and Taiwan. They don't include the "BRICS," the emerging economies of Brazil, Russia, India, China and South Africa. The countries involved in the negotiations comprise two-thirds of global GDP.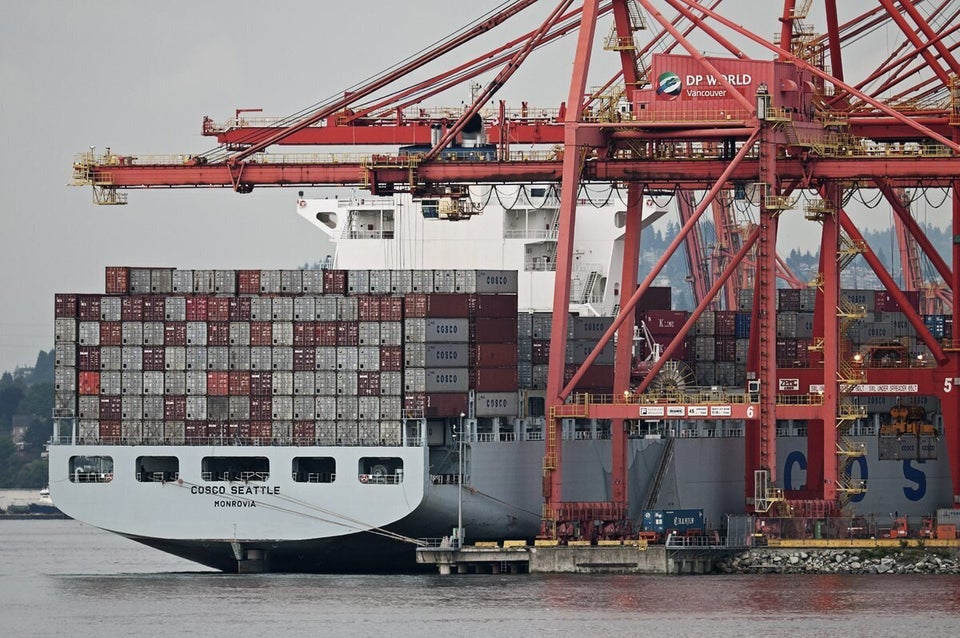 Canada's Strangest Imports and Exports