We imagine that a visit to the Titanic wreck would be on a lot of bucket lists.
If you have the cash, you might be able to explore the sunken ship, thanks to a few tour companies.
Lucky tourists, just nine at a time, will travel to a depth of 4,000 metres in a titanium and carbon-fibre submersible to explore the ocean liner's deck and grand staircase.
The expedition, which lasts eight days, leaves from Newfoundland and involves up to three days of dives, which last three hours each, the company said in a press release obtained by CNN.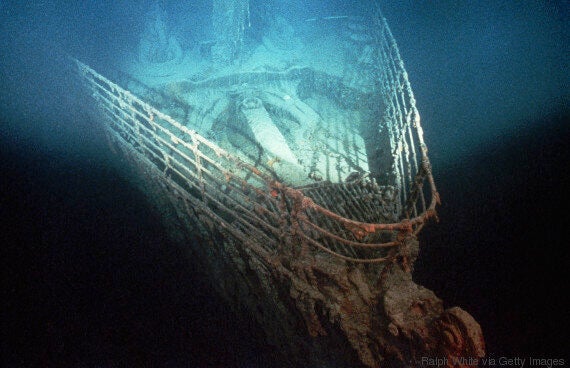 "During the dive, your crew may conduct 3D and 2D sonar scans or search for one of the ship's giant boilers, enormous propellers, and other landmarks of this famous vessel," it read.
Divers will also see the ship's massive debris field.
The first voyage in May 2018 is booked, but the well-heeled can still apply for future trips, that is, if they have US$105,129 (roughly C$$140,000).
The company said that this equals, after inflation, the cost of a first-class ticket on the Titanic's doomed maiden voyage.
"Far fewer people have visited the wreck of the Titanic than the number who have been to space or summited Mt. Everest."
"Far fewer people have visited the wreck of the Titanic than the number who have been to space or summited Mt. Everest," Blue Marble Private said on its website.
If you don't make it onto their submersible, a luxury concierge company, Bluefish, offers similar tours in 2018 and 2019.
Passengers spend their first night in St. John's before they board a ship and dive down to the ocean floor for 11 or 12 hours at a time aboard a special nickel submersible.
They also will enjoy lectures and some classy meals.
The price for a 2005 dive was US$59,680 per person, but it's unclear how much they charge for upcoming trips.
A charter company called Deep Ocean Expeditions ran dives from 1998 to 2012, according to CNN.
But the 105-year-old wreck may not be there for tourists' enjoyment for much longer. Bacteria and fungi are eating the ship's hull while mollusks have snacked the wood, according to National Geographic.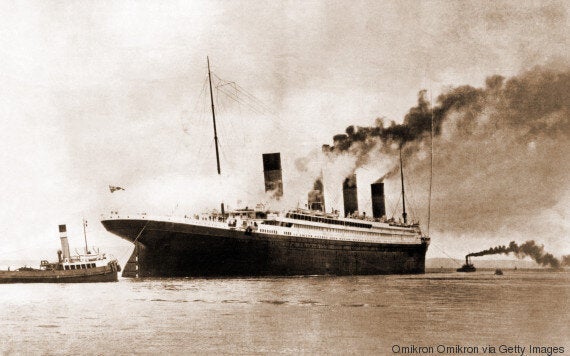 Strong ocean-floor currents are also destabilizing the ship, and salt water is corroding the mostly iron hull.
"I could see a few holes on the deck a few years ago," P.H. Nargeolet, the co-leader of a 2010 Titanic archaeological expedition, told National Geographic that year.
"Now these holes are getting really big—the current is going back and forth and working on them 24 hours a day."
That voyage was designed to virtually preserve the Titanic and determine the extent of its deterioration.
Those worried about the damage a visit could cause, or nervous about sinking so deep underwater can soon experience the Titanic another way — by visiting a life-size replica currently under construction in China.
A stay on this fake ship is likely cheaper, too. China Daily reports that interested customers were able to start pre-ordering tickets in 2005, with a one-night economy class ticket costing 3,000 yuan, or about $600 Canadian.