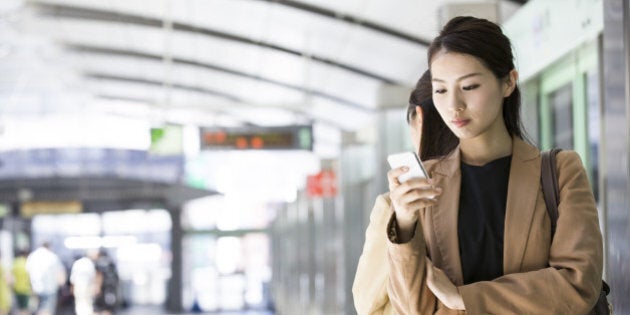 The telecommunications carrier that has been on everyone's lips concerning innovation is T-Mobile USA. Formerly a full subsidiary of Deutsche Telekom, the German telecommunications behemoth, now T-Mobile USA, is publicly listed (TMUS) and only 67% owned by Deutsche Telekom. How did a boring 4th place American carrier become one of the hottest and innovative telecommunications companies? A number of factors play into this transformation story, including:
(1) Market Pressures: While mobile is increasingly becoming ubiquitous, technology has played a big role in limiting the benefits that telecommunication carriers can financially gain from the mobile realm. From disruptive technologies, such as VOIP, to new entrants in the form of cable providers, telecommunications carriers are increasingly coming under disruptive attack to their business models and overall sustainability.
(2) Regulatory Pressures: Another significant factor that forced T-Mobile USA along the path of industry disruption was the telecommunications regulatory regime. After the proposed T-Mobile USA and AT&T merger failed due to monopoly concerns and regulators expressing their disdain for any proposed merger between T-Mobile USA and Sprint over the same concerns, T-Mobile USA was left with very few traditional business options to sustain and grow their business.
T-Mobile USA has disrupted the telecommunications industry through a combination of market and regulatory forces and done involuntarily to a certain extent. T-Mobile's recent successes are an instructive reminder to established industry players to not only remain eternally vigilant of smaller competitors, but also how to effectively address dynamic market conditions. These market conditions are taking place in a number of established industries, from automotive to electrical generation and distribution.
If these dynamic market conditions are affecting every established industry player, what can these players do to navigate these hostile waters? Some of these include:
(1) Hiring Rebellious and Smart: Whether or not Deutsche Telekom truly knew what it was getting into when it hired John Legere as the CEO of T-Mobile USA is open for discussion. However, the team that John Legere has formed around him is unquestioningly one of the key factors driving T-Mobile's current market success. Many outside observers may argue that there are numerous other examples of brash, rebellious CEOs including Marc Cuban and Steve Jobs, it is not easy to find them. Executive recruiting committees can't just hunt for them on LinkedIn or Monster.com. These rebel CEOs have the industry experience and expertise to know what they can realistically accomplish and where specifically they can disrupt to gain the most traction.
(2) Building A Culture Not Processes: In the past, to manage corporate growth, there has been significant emphasis on creating processes to enable corporations to scale quickly, regardless of the quality of the individuals. Today, however, with the successes of Google and other tech companies, greater emphasis has been placed on building the right culture with the right people, rather than processes alone.
(3) Have A Holistic Plan: If T-Mobile USA had only changed its advertising style, the changes at T-Mobile USA would have been insignificant. Indeed, it would be dismissed as just another "changing the lipstick color on a pig" attempt of an industry player to gain market share without addressing key customer pain points. But that isn't the case with the new rebel T-Mobile USA. Yes, marketing is a key component but so are new "no contract" plans and the spectrum purchases to boost signal strength. T-Mobile, just like an increasing number of individuals and corporations, are realizing that it is critical to connect the dots and build a holistic plan in order to succeed in today's hypercompetitive business environment.
(4) Be Willing To Take Smart Risks: If one looks at the marketing of the old pre-publicly listed T-Mobile USA versus the current rebellious T-Mobile USA, the changed can be viewed as highly risky. Who would believe that a telecommunications carrier could be rebellious and cool, considering that most telecommunication carriers shackle their customers with contracts even Supreme Court justices couldn't easily decipher? However, the change in marketing direction worked as the new marketing campaign and theme was tied in with other internal changes that truly demonstrated this was an organization transformed, not just a new marketing campaign.
(5) Changing The Consumer Conversation: One of the biggest reasons T-Mobile USA has been so successful recently was its ability to change the industry conversation in their favor. From discontinuing contracts to disconnecting the linkage between wireless plans and phones, T-Mobile changed the conversation in the wireless industry for the better. For now, T-Mobile is inextricably linked to the beneficial disruptive influences that it has introduced into the wireless industry.
(6) Addressing Long Held Customer Pain Points: Customer pain points were never a secret in the wireless industry. From inattentive customer service, complex bills and hidden fees, the pain points in the wireless industry were an open secret that have been around for decades. While some consumers would take on the telecommunications carriers, most of the populace decided to merely payout and consider it a small sacrifice to obtain wireless service.
There is no question that T-Mobile USA has a long and challenging journey to permanently disrupt the telecommunications industry. From further operational changes to technology challenges, there are a number of elements that must be addressed to continue T-Mobile USA's momentum. However, it cannot be questioned that T-Mobile USA is directly tackling the challenges that the entire industry faces. By facing the increasing headwinds instead of ignoring it by sticking their heads in the sand, T-Mobile is showing other established industries how to deal with change effectively and winning.