The global AIDS landscape has undergone a shift of continental proportions over the past three decades. Our collective efforts have reached transformative milestones with more progress over the past five years than in the preceding 23 years (The Gap Report, UNAIDS 2014). Experts affirm that we have successfully crossed a threshold and have begun to bend the curve of new HIV infections in neighbourhoods around the world.
In 2013, for the first time in the history of HIV and AIDS, we saw more people gaining access to antiretroviral treatment than the number who became newly-infected with HIV that same year (At The Tipping Point, ONE 2014). Indeed, we have many reasons to celebrate -- and so we should -- but with full and sober recognition of the long and winding road ahead to fully achieving our goal of Getting to Zero...for good.
Seizing the opportunity before us, UNAIDS has launched a call for action to accelerate the HIV response over the next five years and to see an end to the AIDS epidemic by 2030. This campaign sets the contours of bold, new 90-90-90 targets that essentially mean better health for people living with HIV and reducing incidence of new infection:
90 per cent of all people living with HIV should know their status;
90 per cent of people who are diagnosed with HIV should be on sustained antiretroviral therapy (ARVs);
90 per cent of people on ARVs should have an undetectable viral load.
Achieving these targets will go a long way to closing the gap between people who have access to HIV prevention, treatment, care and support programming and those who don't, and ensuring that no one is left behind. This will not be easy nor will the road ahead be paved or straightforward. We know through years of research and experience that health outcomes cannot be improved through health service delivery and financing alone.
Closing this gap commands deep digging to get at the root drivers of the epidemic. These are the social and structural factors that fuel inequality, that propel the shaming and blaming, that steer stigma and discrimination, that bar access to services, that perpetuate cycles of poverty, and that create vulnerabilities to ill-health.
Key affected populations including, men who have sex with men, people who inject drugs, sex workers, prison inmates, Indigenous Peoples, women, and transgender communities continue to bear the brunt of the epidemic. To truly bend the trajectory and close the gap, we must uproot the drivers of HIV. In their place should stand enabling environments that create safe spaces, promote opportunity, celebrate diversity and uphold fundamental human rights irrespective of gender, age, sexual orientation, personal behaviours, practices or health status. This is our goal and these are our targets. If successful, not only will we be able to end the AIDS epidemic by 2030, but we will have made a game-changing contribution to achieving the broader goal of ensuring sustainable development globally.
In celebration of World AIDS Day 2014, the Interagency Coalition on AIDS and Development (ICAD) is pleased to partner with the Huffington Post in our third annual blog series running from December 1-7, 2014. For the next seven days, we will feature a selection of blogs written by our member organizations. Each article will delve into a specific issue, highlight different challenges and offer diverse perspectives and insight on what must be done to Close the Gap.
Today is December 1. Today is World AIDS Day. Please join our conversation today, tomorrow and throughout the months and years to come. Together we will get to zero new HIV infections, zero discrimination, and zero AIDS-related deaths... and stay there for good.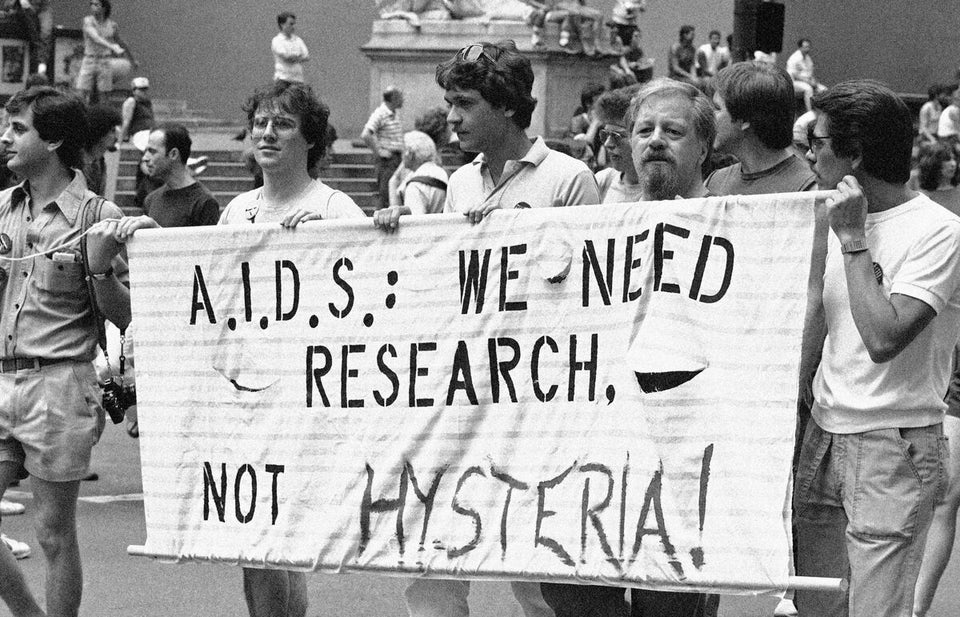 AIDS In New York
Popular in the Community