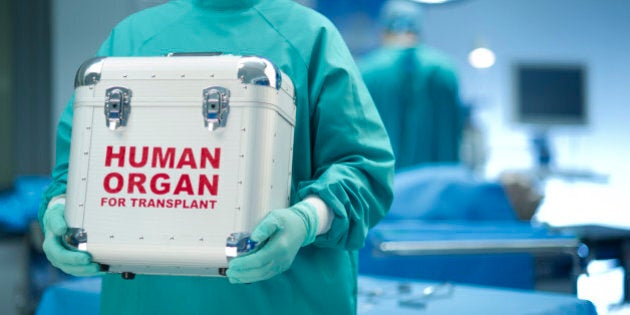 The chance to save lives is simple--become an organ donor. The chance that someone from a particular ethnic group will receive an organ, like Canada's aboriginal and South Asian populations, is a little more complicated. We're a diverse country, but does our donor pool match that diversity?
In Ontario, about one quarter of the population is registered donors. But this rate varies widely within the province's cultural enclaves. In Ontario's predominantly caucasian communities, up to 50 per cent of residents are registered. But in more diverse areas like the GTA, the registration rate is around 14 per cent.
Dr. Budhendranauth Doobay is chairman of the Vishnu Mandir temple in Richmond Hill, Ont., and a cardiovascular surgeon who oversaw the creation of a dialysis clinic in Guyana, where he treats patients without access to medical care. He says while organ donation is not expressly forbidden among certain cultures, the stigma still exists.
"In the South Asian community, people are reluctant to give organs because they believe organs should stay with the deceased. It's not in [religious] text, but it's how they feel. We have to educate people that in dying, you can save a life."
The difficulty in finding a close tissue match for certain ethnicities, coupled with an overall donor shortage, places certain communities at greater risk.
Matt Ayuen, has received two liver transplants. The 20-year-old says he was lucky, since those who share his heritage are less likely to donate.
"Chinese culture can be very secretive about health issues," he explained.
Ayuen was on the waiting list for two years because of his B-blood type, which is rare among Caucasians but common for those with Asian roots. Organs aren't always matched by ethnicity, but those with the same racial background are generally more compatible. Ayuen doesn't know the ethnicity of his donor because of privacy laws, but he's now an advocate for organ donation, speaking primarily to Chinese-Canadians.
A study published in Transplantation looked at British Columbia's diverse donor groups. Caucasians made up 90 per cent of the province's donors and 69 per cent of its transplant recipients. Pacific Asians (Chinese, Japanese and Korean) accounted for 4.3 per cent of donors, with 11.5 per cent receiving transplants. South Asians were 1.8 per cent of donors with 8.3 per cent as recipients.
Fatima Baig has been waiting for a liver for three years--since she was 17--after the living donation from her mother failed. She campaigns for organ donation within her south Asian community and has spoken at a number of events, including Muslim Fest in her hometown of Mississauga.
"Some people from the South Asian community believe it is against their religion and organ harvesting is not done in a respectful manner, but it is just like surgery," Baig said. "The Koran says that if you kill someone, you kill all of humanity, but if you save one person, you save all of humanity."
Canada's Aboriginal population is also at risk, since they are three times more likely than the rest of the population to need treatment for kidney failure, according to the Canadian Institute for Health Information. Living in remote areas with no access to dialysis treatments amplifies the problem for many.
Mike Charlie is 58, from the Penelakut Island First Nation, near Vancouver Island. Once his kidneys started to fail, he was put on dialysis for six years and on the waiting list for three before a match was found.
Charlie is an anomaly, having waited less than the 5.5 years typical in the province of B.C. (the average wait time for a kidney while Charlie was on the list). But he worries for his family members, several of whom have diabetes, common among Aboriginal people and a pre-curser to kidney disease.
"I just tell them to be careful," he says.
A signature saved Ayuen, Baig and Charlie. You can give your consent online, in-person at a provincial service centre or via mail using beadonor.ca. In PEI, you can register when renewing your driver's license or health card or by completing a living will.
Many other countries, including more than 20 in Europe and others like Singapore, use a presumed consent model, which makes citizens donors by default unless they opt out. Experts are divided on the effectiveness of this model, but with 90 per cent of Canadians in favour of organ donation, according to the Canadian Transplant Association, chances are good it would raise donor numbers here.
Regardless of ethnicity, one donor can save up to eight lives. Strike up the pen and give the gift of life.
Craig and Marc Kielburger are co-founders of international charity and educational partner, Free The Children. Its youth empowerment event, We Day, is in 11 cities across North America this year, inspiring more than 160,000 attendees from over 4,000 schools. For more information, visit www.weday.com.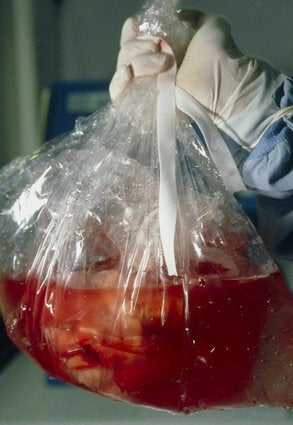 Meet the advocates and learn more about organ donation