The best art stays with you. It provokes thought and discussion. It may even be a catalyst for change. With that sentiment in mind, the Friends of the Pan Am Path commissioned a group of street artists to paint a series of public art murals on a underpass of a Toronto highway ramp near city's Don River.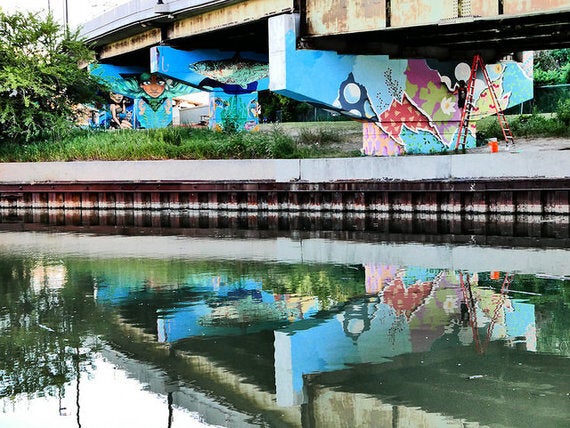 The project, entitled "A Love Letter to the Don River," includes seven eye-catching installations by artists Kwest, Jarus, Jason Botkin, Kirsten McCrea, Alexa Hatanaka, Erica Balon/EGR, MC Baldassari and Rajni Perera. But the artwork seeks to do more than provide pleasant scenery to area drivers and cyclists. Instead, it is meant to draw attention to the health of the nearby river.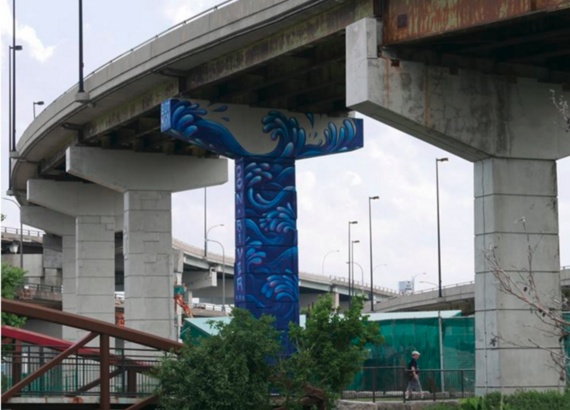 Jason Botkin mural next to Gardiner Expressway "A Love Letter to the Don River" murals. Photo courtesy of Devon Ostrom, Panampath.org
Located under the Don Valley Parkway/Gardiner Expressway ramp in Toronto, the murals are part of the first fresh-water edition of an internationally acclaimed project entitled Sea Walls: Murals for Oceans, created by the PangeaSeed Foundation.
The project seeks to use art as a forum to raise awareness of issues affecting the earth's water sources.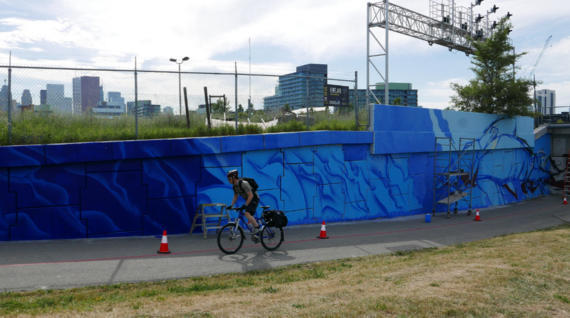 The PangeaSeed Foundation worked with local partners to create a project titled "A Love Letter to the Great Lakes" that celebrates the Great Lakes through art designed to beautify neighbourhoods and stimulate a broader public awareness of the critical issues facing the Great Lakes -- a source of 95 per cent of North America's surface freshwater. The Don River murals are only one part of the initiative.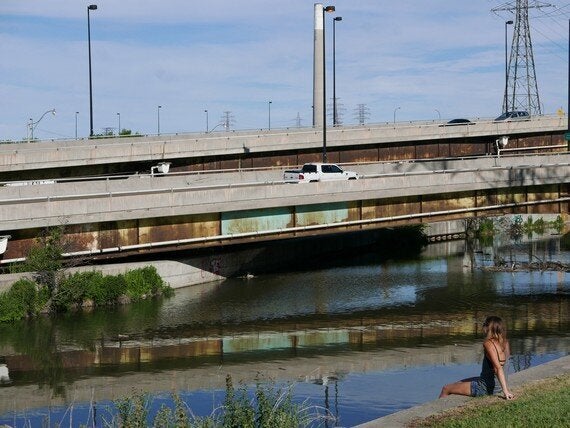 It's imperative that we care about the river because ultimately this is the water we drink. We should also care because ravines are like the arteries of natural systems. They're critical to the overall health and well-being of multiple dependent species, including us, says Friends of the Pan Am Path chief curator Devon Ostrom. "Even in their incredibly abused and neglected state there is beauty, vibrant life and lessons to be learned in Toronto's ravines. Living in a city can be very hard, spending time in natural recreation spaces like our parks and ravines is one of the best fixes we have," adds Ostrom.
Follow HuffPost Canada Blogs on Facebook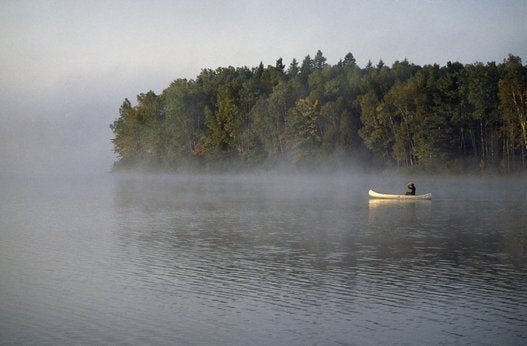 Best Ontario Camping Sites
Popular in the Community