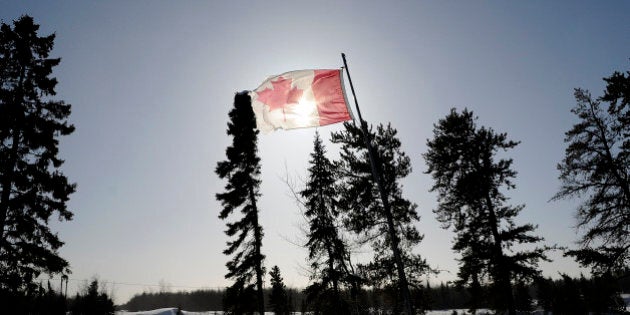 Hundreds of enterprise-minded Indigenous people from all over the world recently converged in Guatemala City, Guatemala for the 5th Annual World Indigenous Business Forum (WIBF). The WIBF forum is an initiative of the Indigenous Leadership Development Institute Inc. in Winnipeg, Manitoba.
The non-profit organization was established to build leadership capacity in Indigenous people. Run by Indigenous people and directed by a volunteer board reflecting the diversity of the Indigenous community the WIBF is a perfect catalyst to new partnership potentials and international relationship building.
Deals in resource industries world-wide signal a new and exciting chapter in Indigenous business potential. Aboriginal business is looking beyond Canada to the rest of the world as they look to Indigenous communities to develop business in the natural resource sector. Chinese companies have been buying Canadian assets in partnership with First Nations opening the door to a larger conversation involving many levels of government at home and abroad.
Aboriginal people have largely been excluded from Canada's business community since the fur trade. So it's that much more incredible to see the re-birth of our peoples' entrepreneurial spirit in the past quarter century. Not only are our aboriginal businesses expected to contribute $13 Billion to Canada's GDP by 2016, but we see business looking beyond the Canadian borders to expand their growing business sphere.
Today indigenous business is more than just a local gas station. It is regional, national and international in scope. Indigenous peoples from around the world are organizing themselves to take advantage of growing global markets.
Our business acumen continues to grow and sharpen as can be depicted by recent international business partnerships. Direct foreign investment in our First Nation communities to develop Canada's natural resources are raising eyebrows among domestic companies and governments.
One such deal involved Frog Lake Energy Resources Corp. (FLERC) wholly owned by Frog Lake First Nation (FLFN) in Alberta. It is there intent to create wealth for their First Nation from resources both on the FLFN reserve and off the reserve. Their business vision opened the door of opportunity to a deal between FLERC and the China's Sichuan Ruifeng Investment Management Co. Ltd., cementing a goal of turning about three million barrels of proved plus probable oil reserves on their First Nation into a 100,000 barrel per day (bpd) operation.
When looking to the resource sector it's not all about conventional resources that bring to mind oil and gas, forestry or mining. Aria Foods is a Maori cooperative in New Zealand where members work together to source, distribute, market and sell their products directly from the grower to the consumer emphasizing the opportunity that Indigenous resources present around the world.
Director Graeme Everton feels strongly that indigenous peoples must act with the integrity needed to preserve culture and tradition while taking the middle man out of the way on the path to their products connecting with foreign markets.
Two years ago he successfully inked a deal with Kitigan Zibi First Nation in Quebec to market their traditional Awazibi Pure Maple Syrup brand in New Zealand. Working directly with Kitigan Zibi Chief Whiteduck they successfully took a unique natural resource and opened a new market with world potential.
WIBF forum launched in 2010 is truly creating and promoting unique learning and networking experiences for global Indigenous business, corporations, leaders and youth. Having the opportunity for International speakers from various sectors of the economy share their thoughts on innovation, creativity and vision in Indigenous communities world-wide provided a valuable business platform that the mainstream business world takes for granted.
Canada's own Nick Jardine the Principal Owner of Urban Handyman a full-scale renovation/build company he formed in 2009 addressed the VIP evening reception at the forum on October 30. Mr. Jardine was just one of the many voices who gathered to share their stories of business challenge and success.
The WIBF offered participants an opportunity to come together to share experiences and insights to raise the level of success for Indigenous global communities.
While some people may be born to leadership, most only acquire over time the experience, education, skills and qualities characteristic of strong community business leaders. As a traditional hunter and fisher I fully understand the importance of filling my freezer for the coming winter and that vital link to my culture through the lens of our own deeply personal business model for success. That said I am also living in the contemporary world as the CEO of the Canadian Council for Aboriginal Business (CCAB) where building bridges to new business models for our people has the potential to open an international business dialogue.
The World Indigenous Business forum is the direct result of the progress Aboriginal and Indigenous business has made in the last generation and truly embodies an optimism that will drive business certainty on the road to prosperity for Indigenous peoples world-wide.
The 2015 World Indigenous Business Forum takes place in O'ahu, Hawaii fittingly known as the gathering place.
For more information on the World Indigenous Business Forum go to www.wibf.ca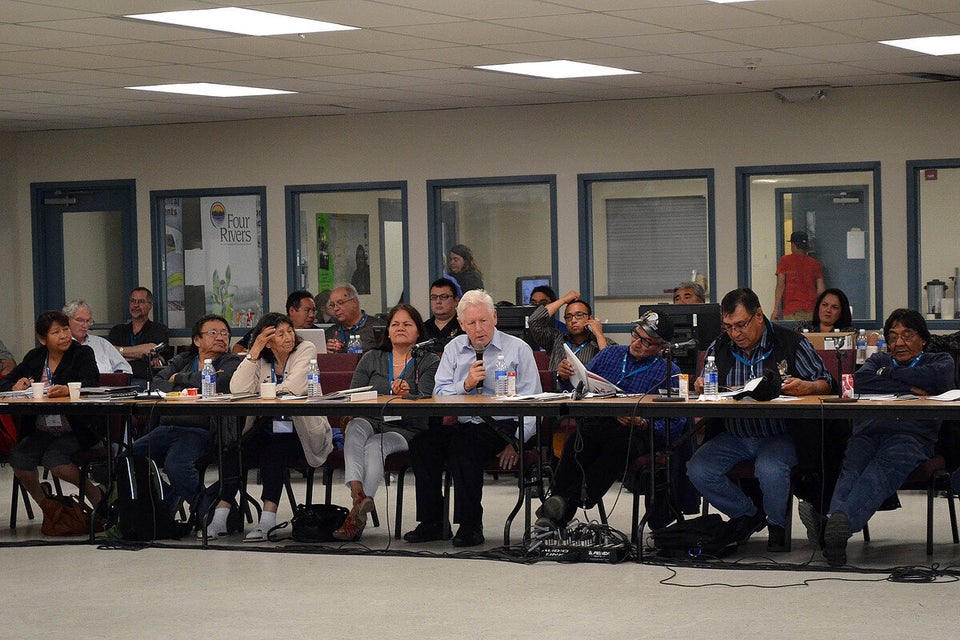 Negotiating The Ring Of Fire
Popular in the Community